1 / 16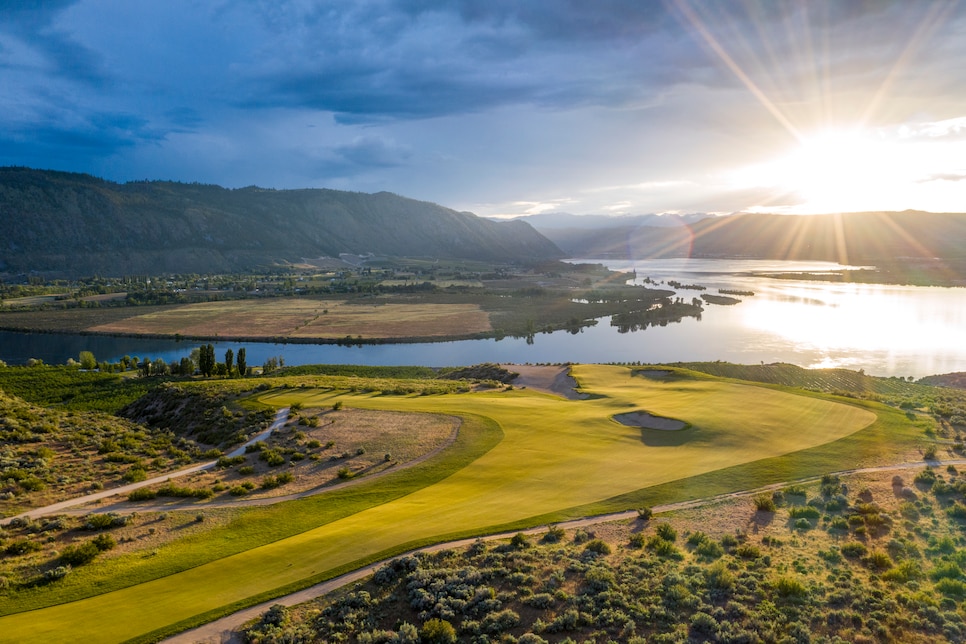 2 / 16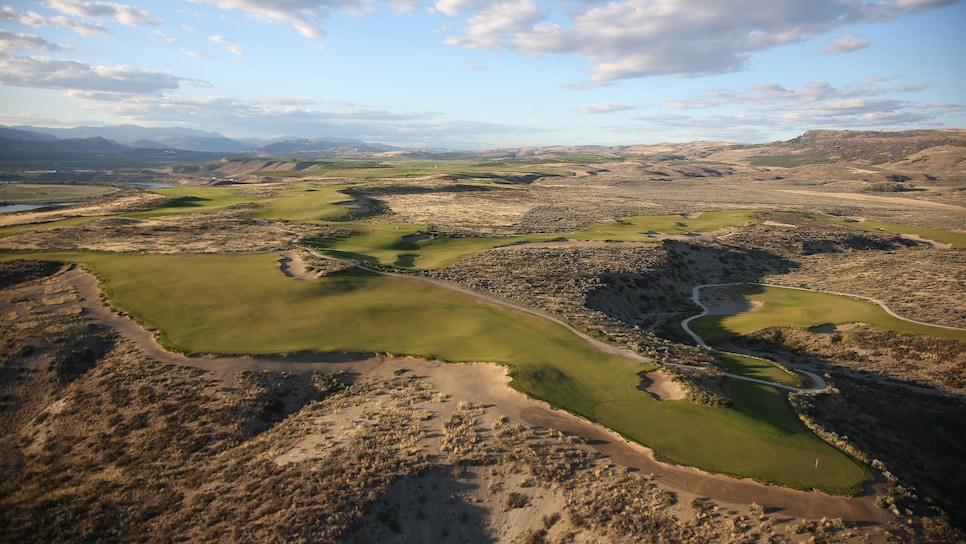 3 / 16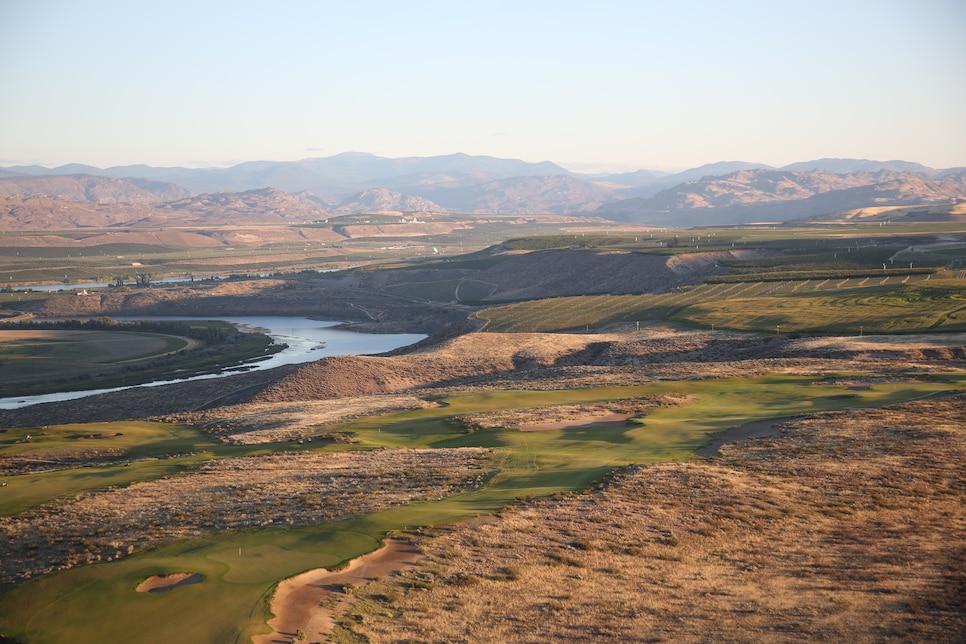 4 / 16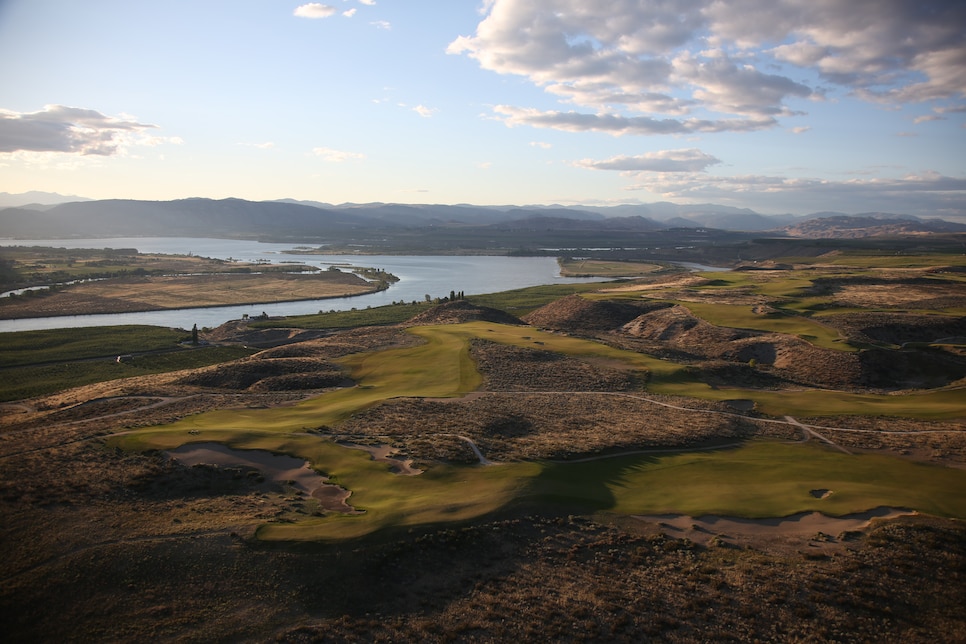 5 / 16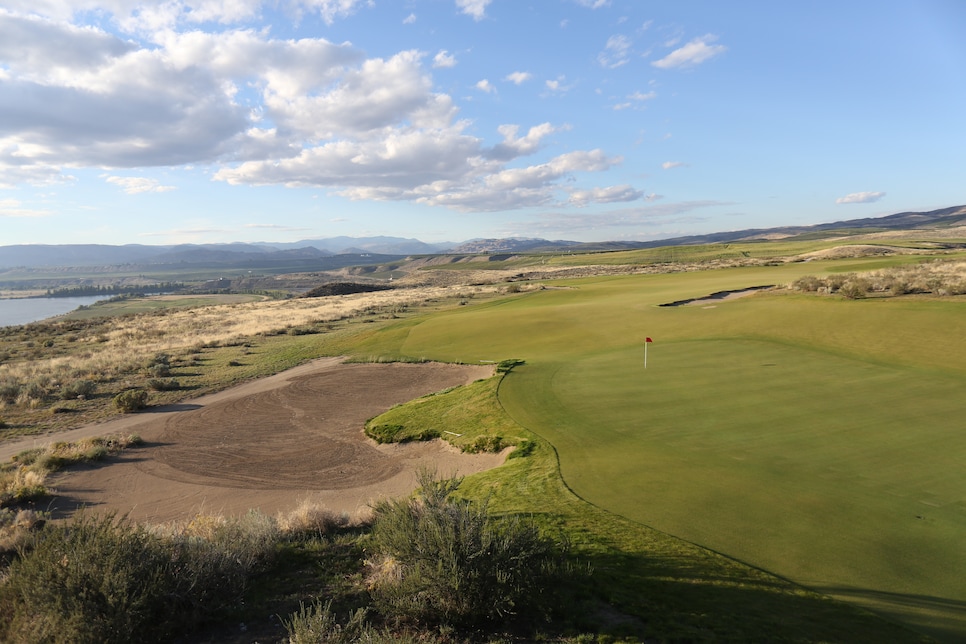 6 / 16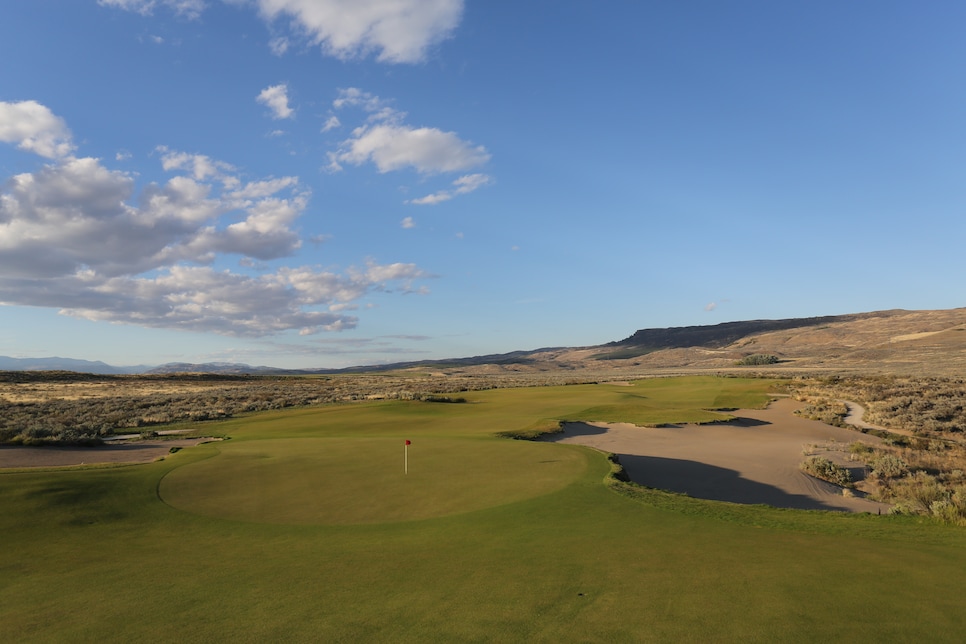 7 / 16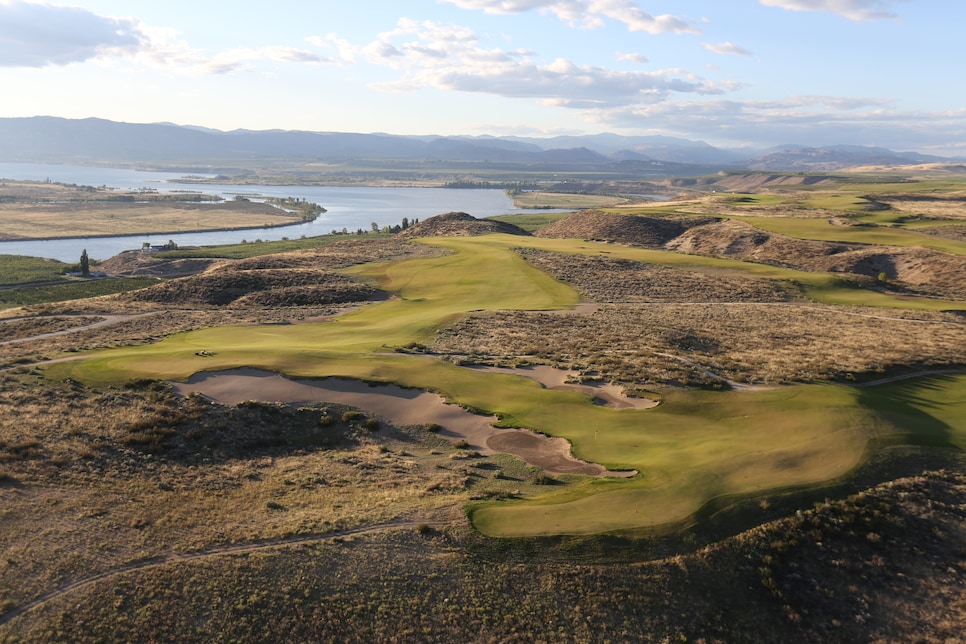 8 / 16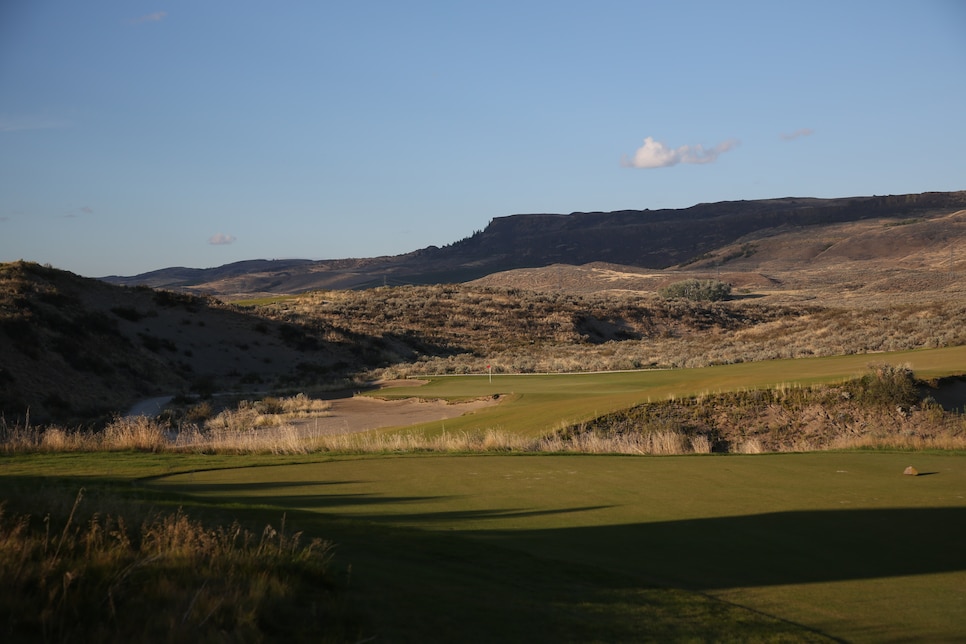 9 / 16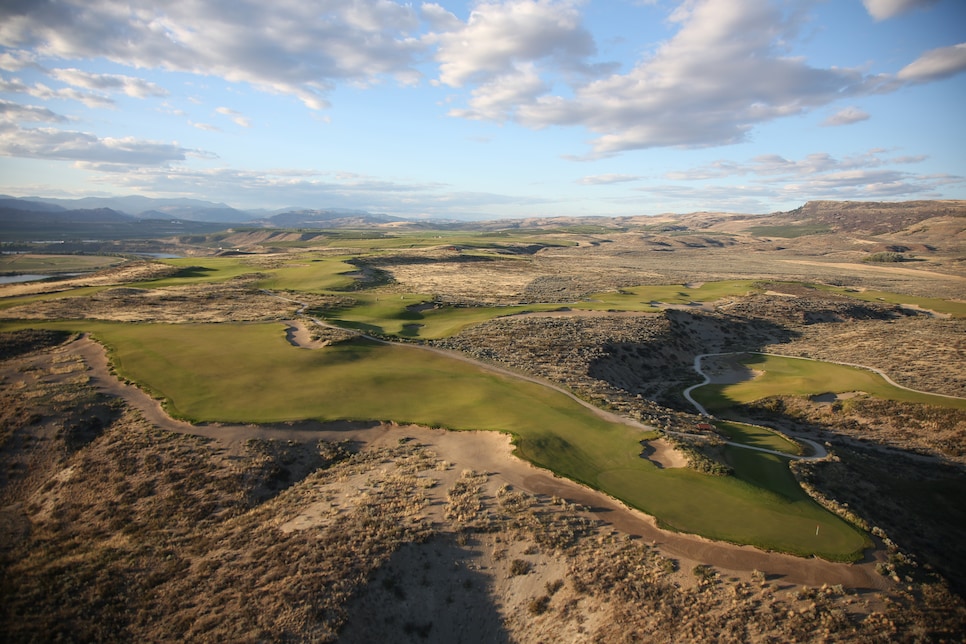 10 / 16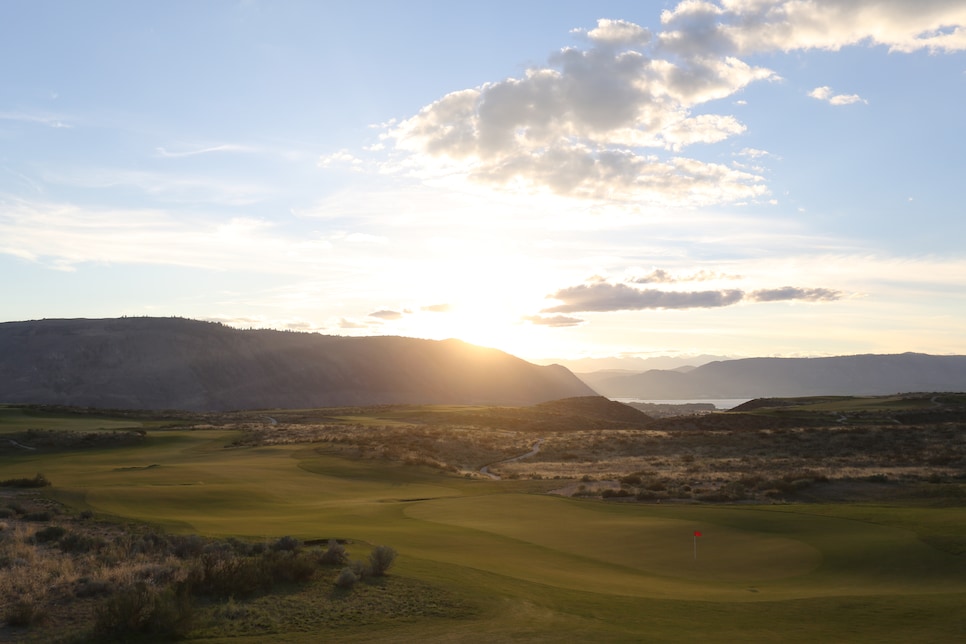 11 / 16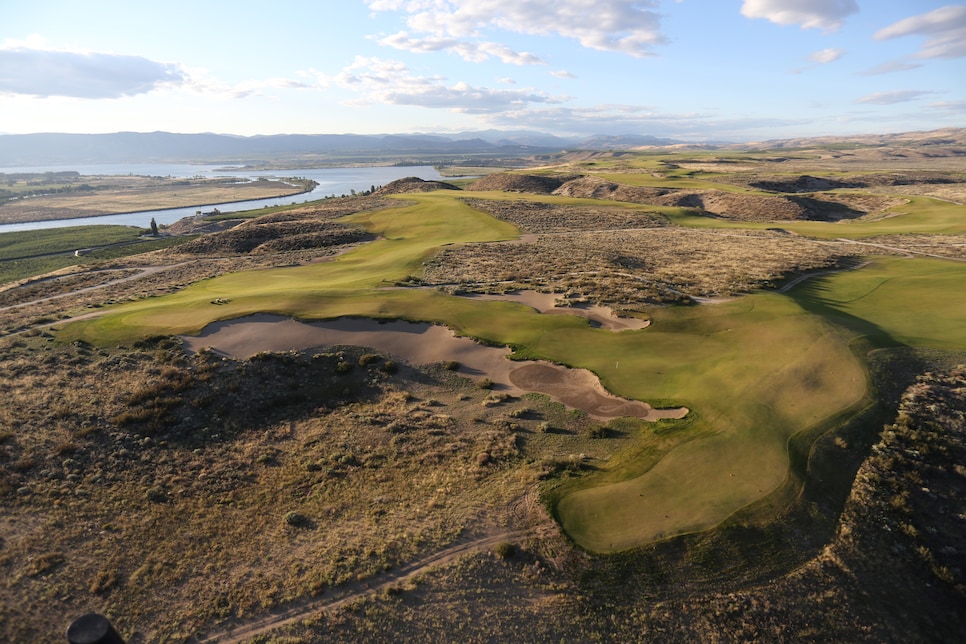 12 / 16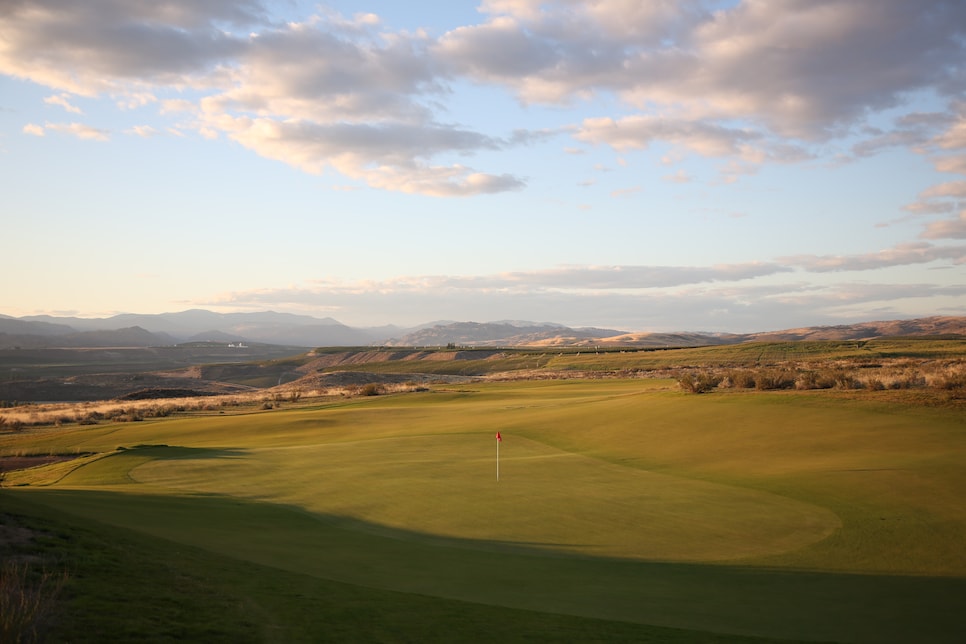 13 / 16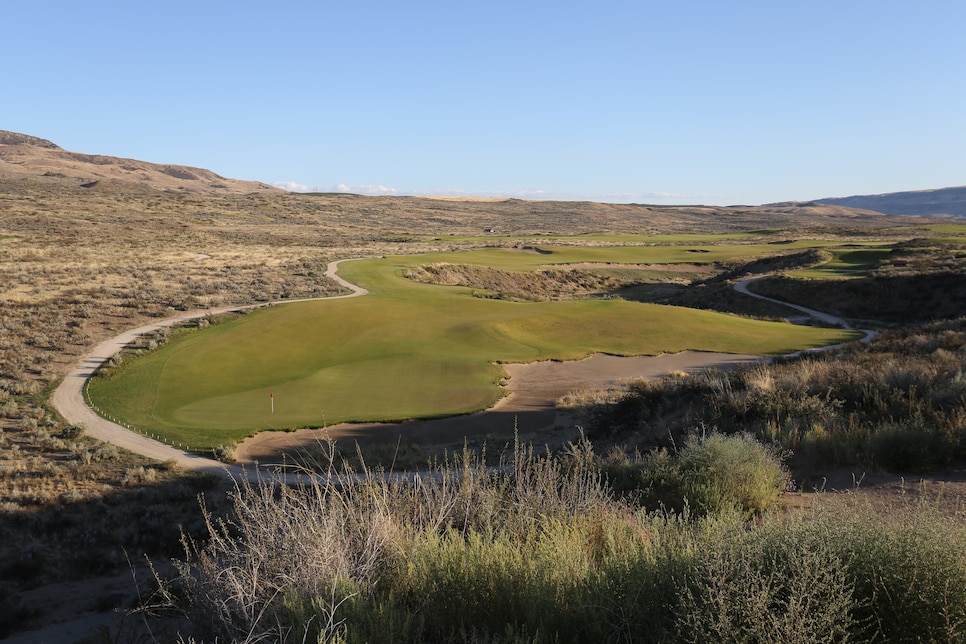 14 / 16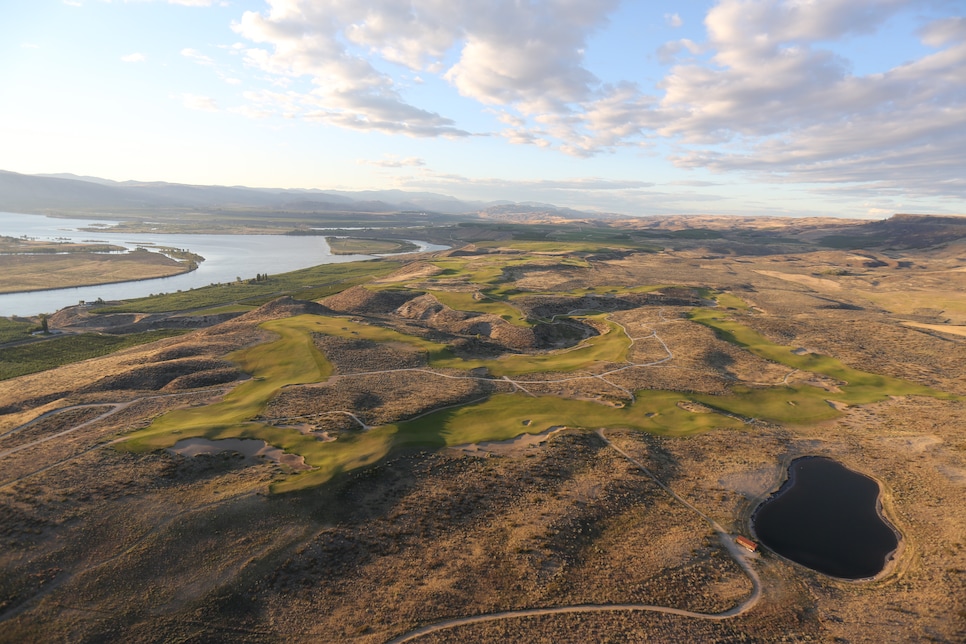 15 / 16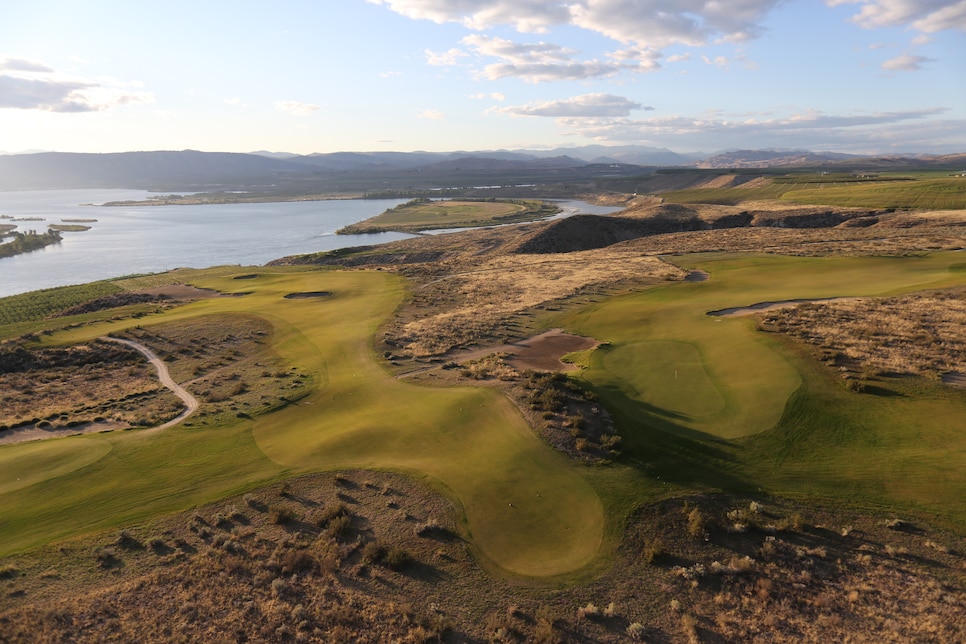 16 / 16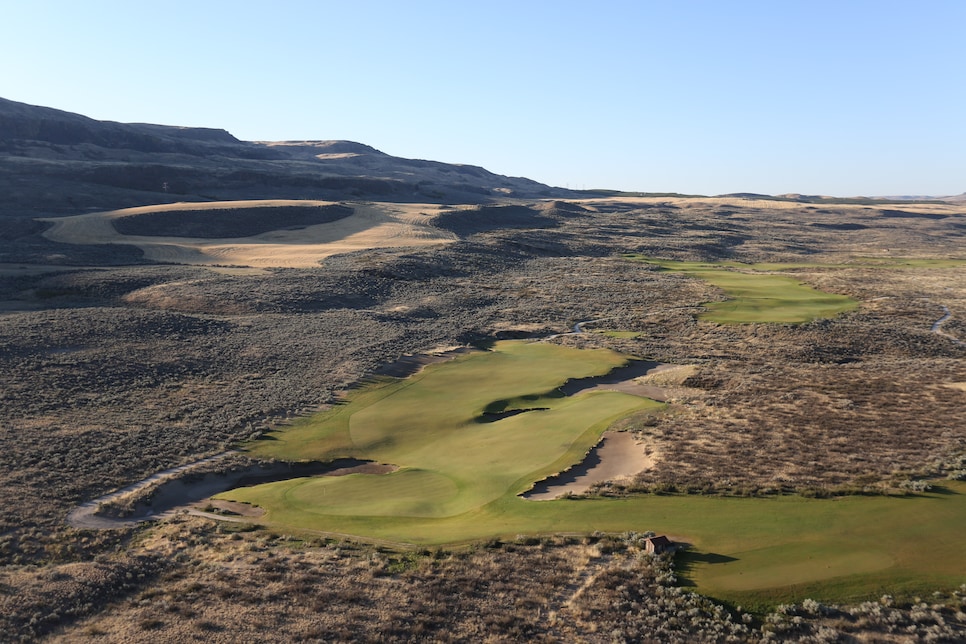 Overview
The winner of Golf Digest's Best New Course of 2014 award, Gamble Sands sits atop a sprawling, treeless plateau of sandy desert overlooking Washington's Columbia River Valley. The extremely playable layout is oversized in every respect, with enormously wide fairways, gigantic greens, no rough and some of the most panoramic vistas around. In using "friendly contours" that divert shots away from bunkers and toward targets, designer David Kidd wants everybody to have fun. He hopes good players will relish opportunities to score low and high handicappers will post their best round ever. With three reachable par 4s on the 18, that's a possibility. Of course, Gamble Sands was Kidd's inspiration for Mammoth Dunes.
About
Designer
David McLay Kidd
Awards
Second 100 Greatest: Ranked 180th, 2019-'20. Ranked 183rd, 2021-'22.
2023-'24 ranking (and previously): 183rd.
Highest ranking: No. 180 in 2019-'20.
100 Greatest Public: Ranked since 2017.
2023-'24 ranking: 30th.
Previous ranking: 38th.
Highest ranking: Current.
Best in State: Ranked fourth, 2015 to current.
Panelists
Ratings from our panel of 1,900 course-ranking panelists
100 GREATEST/BEST IN STATE SCORES
Reviews
1 / 10
Review
"The most quiet course you will ever play. Loads of fun — links golf in the orchards. Very good conditioning and interesting design."
Read More
2022
2 / 10
Review
"One of the most scenic, inland courses you could play. Many think this course is easy, and one could quite well shoot their career low round here. There is plenty of challenge for the person that hits crooked off the tee in spots. Great conditioning, and all around fun course that is enjoyable for all levels of golfers."
Read More
2022
3 / 10
Review
"Very fun, expansive high-desert layout with lots of variety and high playability."
Read More
2022
4 / 10
Review
"Gamble Sands was designed with fun in mind -- consider it a success! The lodging, food, and course are all top notch. Gamble does have a lot of width for scoring, but it still has teeth if you get away from the playing corridors. There's plenty of strategy!"
Read More
2021
5 / 10
Review
"One of the most unique places and experiences for my 50 years in golf, especially for a U.S. course. Please take a fore caddie your first time!"
Read More
2019
6 / 10
Review
"The most thoughtful layout in the region. A joy to play and super playable even for higher handicaps. A David McLay-Kidd gem. Totally worth the drive to get there."
Read More
2018
7 / 10
Review
"Since it seems like everyone posts their career round at Gamble, most people leave with good memories and a positive impression."
Read More
2018
8 / 10
Review
"fun course on a wild site"
Read More
2018
9 / 10
Review
"A great golf course on which to have fun. Very playable with wide fairways, big greens, excellent condition, and a routing that utilizes the natural terrain well. Great views of the Columbia River. Building a club house and cottages. Would return in a heart beat if in the area."
Read More
2018
10 / 10
Review
"Great course. Beautiful scenery and wildlife to add to the courses ambience. Worth the drive from Seattle to visit this gem."
Read More
2018
Readers
Collection of reviews from our readers
There are no reader ratings yet
Reviews
There are no readers reviews yet. Be the first to write a review.