1 / 2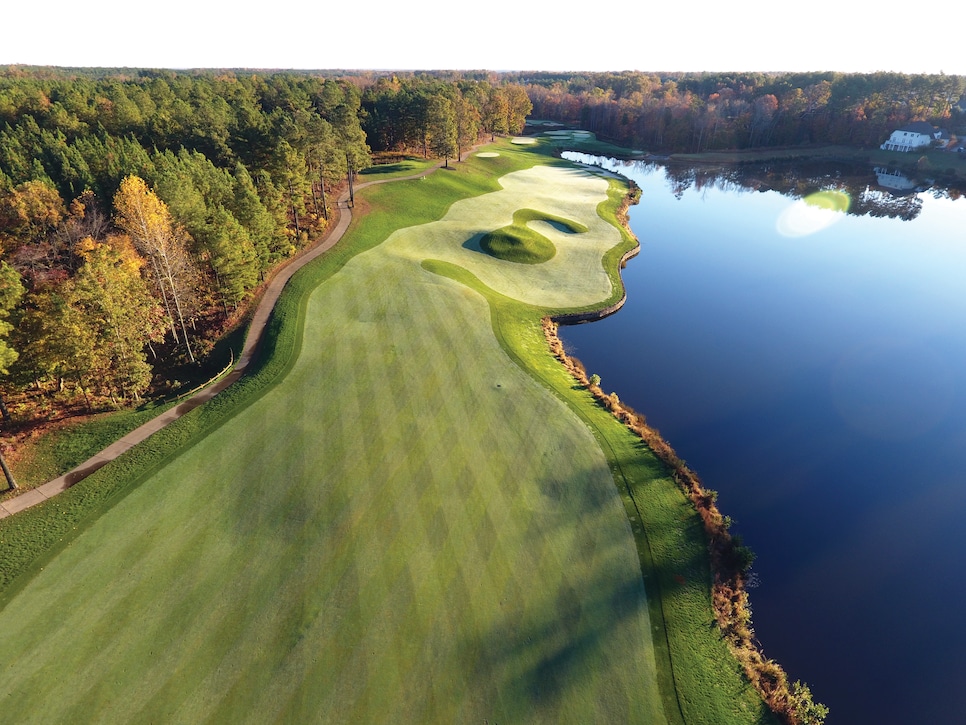 2 / 2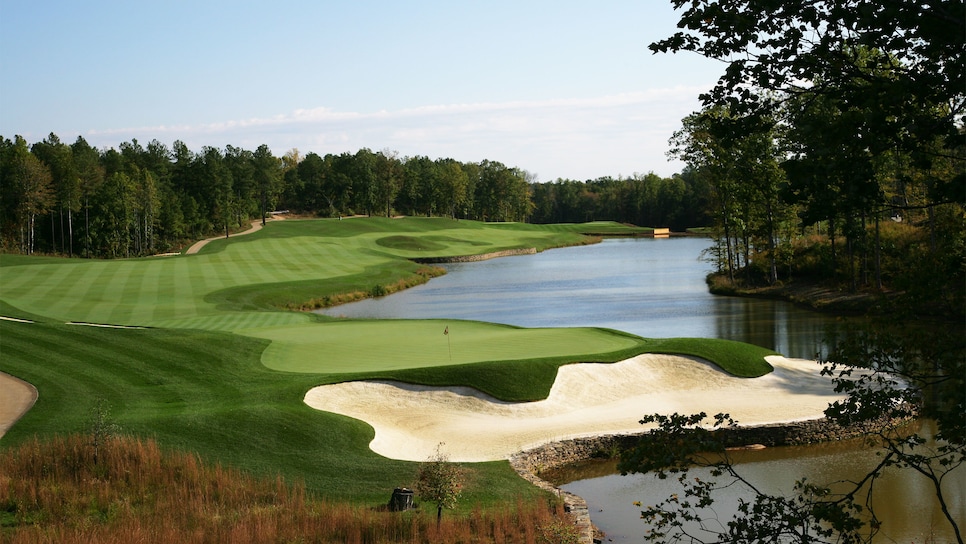 Overview
There's an admirable polish and sophistication to the holes at Spring Creek as they wind attractively through a quiet property of hardwoods and pine, with the first nine circling out broadly through undisturbed nature and the second moving out and back along the Spring Branch stream. Winner of Golf Digest's Best New Public Course Under $75 in 2007, the scale and positioning of the bunkering, for reference, brings to mind Bethpage Black, while the topography of streams and ravines recall Mike Strantz's no-longer-open Stonehouse on the opposite side of Richmond, which won the magazine's Best New Upscale Course in 1996. Most greens are angled to the line of play and present a decision between playing to a safe, open side or a challenging side only accessible through strategic positioning and precision.
Awards
Best in State: Ranked 14th, 2023-'24. Ranked top 15, 2011-'22.
Panelists
Ratings from our panel of 1,900 course-ranking panelists
100 GREATEST/BEST IN STATE SCORES
Reviews
1 / 4
Review
"Spring Creek is a fun, modern public design located between Charlottesville and Richmond. One of the best public courses in Virginia, the conditions here are excellent and the bunkering is reminiscent of what you'd find on a Fazio course. Hole 18 is a wonderful closing risk-reward par 5."
Read More
2022
2 / 4
Review
"Spring Creek is a well-designed, challenging course that strikes a good balance between driving, approach shots, and short game skills. From the right tee box, it is a truly excellent test of golf. You need to navigate around giant bunkers, wetlands, and thick woods. The front nine is walkable, the back nine is less so but still doable if you are fit. Nice overall facility. The houses are generally set back from enough from the course that they are an afterthought, which is often not the case with housing development courses. Holes 14-16 are terrific."
Read More
2021
3 / 4
Review
"Terrific layout with lots of shot options and fun risk reward holes. Great value for the quality of golf. Nice practice facilities as well."
Read More
2019
4 / 4
Review
"This is one of the finest public courses in Virginia. The shots into the greens are exhilarating and the course conditions are very good. The course is built on some hilly terrain which makes picking the right club difficult at times. It is a good place to spend the day.place"
Read More
2018
Readers
Collection of reviews from our readers
There are no reader ratings yet
Reviews
There are no readers reviews yet. Be the first to write a review.