1 / 2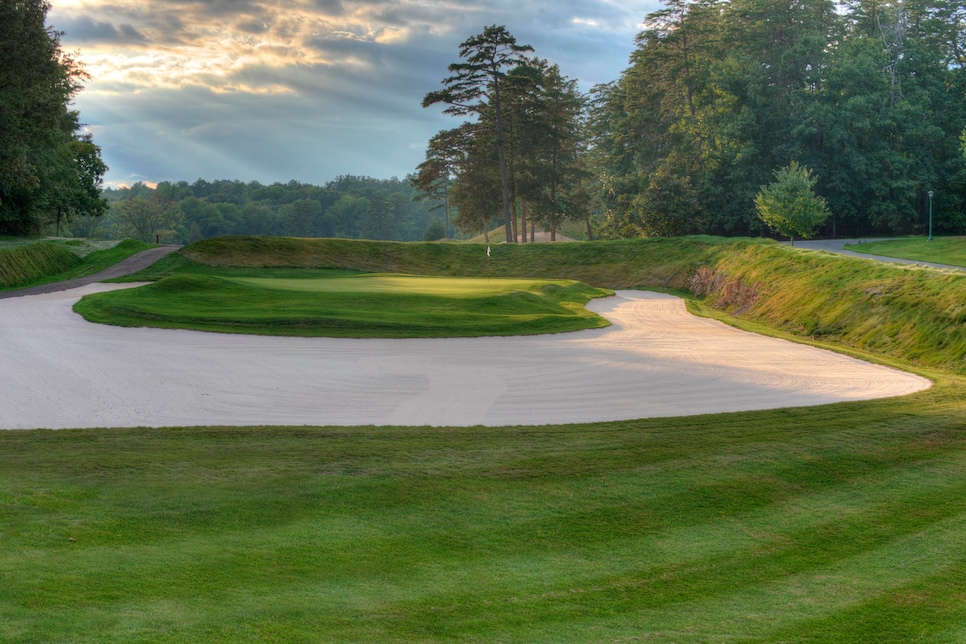 Rolling Greens Photo/Ken E. May (Keswick Hall Resort)
2 / 2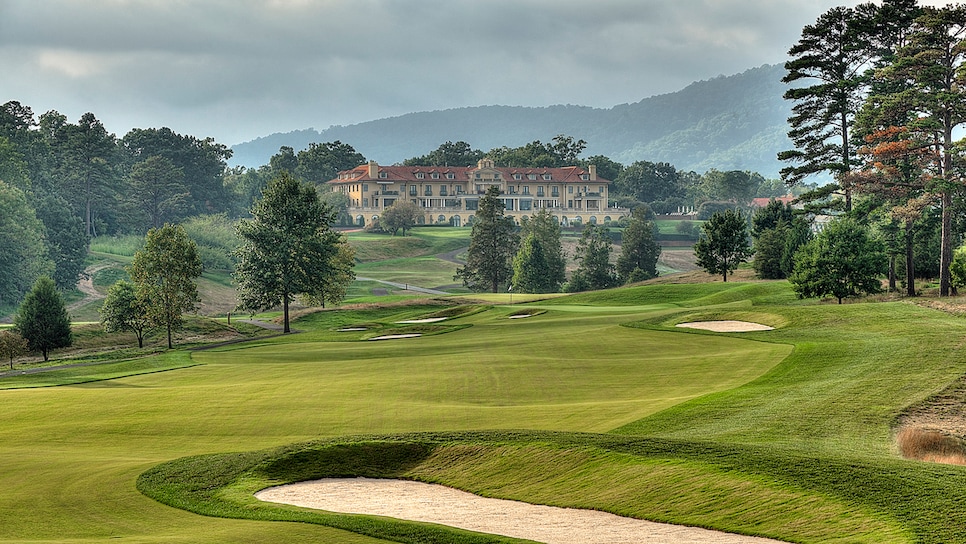 Rolling Greens Photo/Ken E. May KeswickHallResort
Overview
Pete and Alice Dye's renovations to an existing Arnold Palmer course at the 600-acre boutique Keswick Hall resort opened in 2014—garnering a ranking inside Golf Digest's top 20 in Virginia ever since. Located just outside of Charlottesville on a serene piece of land with vistas of the Blue Ridge Mountains, the Dyes' minimalist design offers options off the tee and open approaches to run balls onto greens if desired, but challenges golfers that are off line with tough, small bunkers.
About
Designer
(R) Arnold Palmer/(R) Pete Dye
Awards
Best in State: Ranked top 20, 2017-'22. Ranked 25th, 2023,'24.
Panelists
Ratings from our panel of 1,900 course-ranking panelists
100 GREATEST/BEST IN STATE SCORES
Reviews
1 / 2
Review
"One of Pete Dye's final designs, he substantially improved upon Arnold Palmer's prior renovation to produce one of the better courses in central Virginia. Conditioning is always excellent and the round has a great deal of variety, with short and long par 4s and par 5s. The main weakness of the course is the distance similarity of the four par 3s. Hole six is a terrific and tough par 4, and holes 15-18 are as fine and tough a finish as you will find anywhere in the state. This compensates for the much easier stretch of holes around the turn and in the first half of the back nine. The newly renovated hotel and restaurant elevate an already upscale private/resort facility."
Read More
2021
2 / 2
Review
"Very good test of golf and a very nice setting. The recent Dye redesign was very well done. It's challenging but less penal than many Dye designs."
Read More
2018
Readers
Collection of reviews from our readers
There are no reader ratings yet
Reviews
There are no readers reviews yet. Be the first to write a review.