1 / 5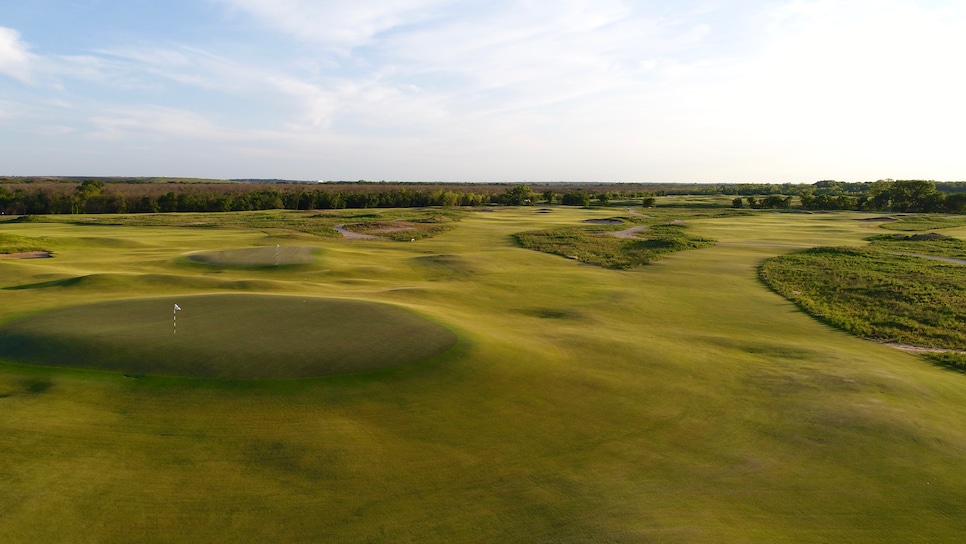 2 / 5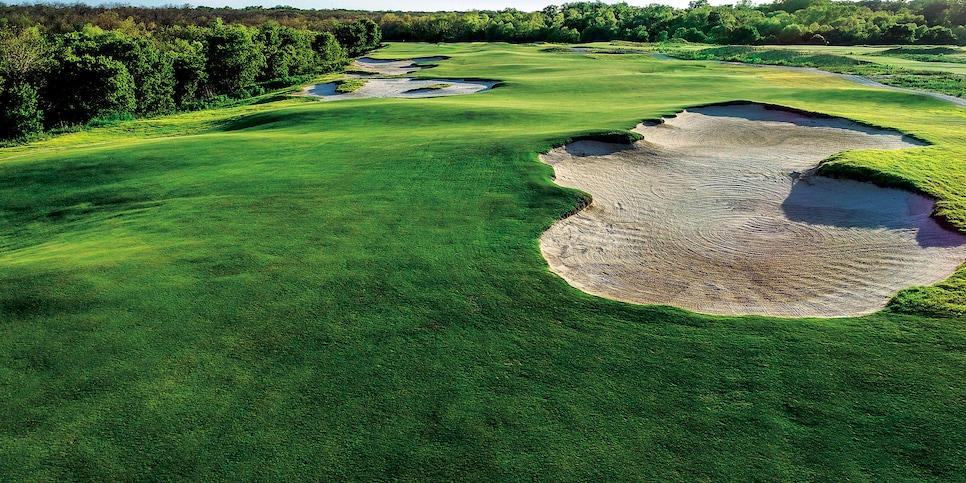 3 / 5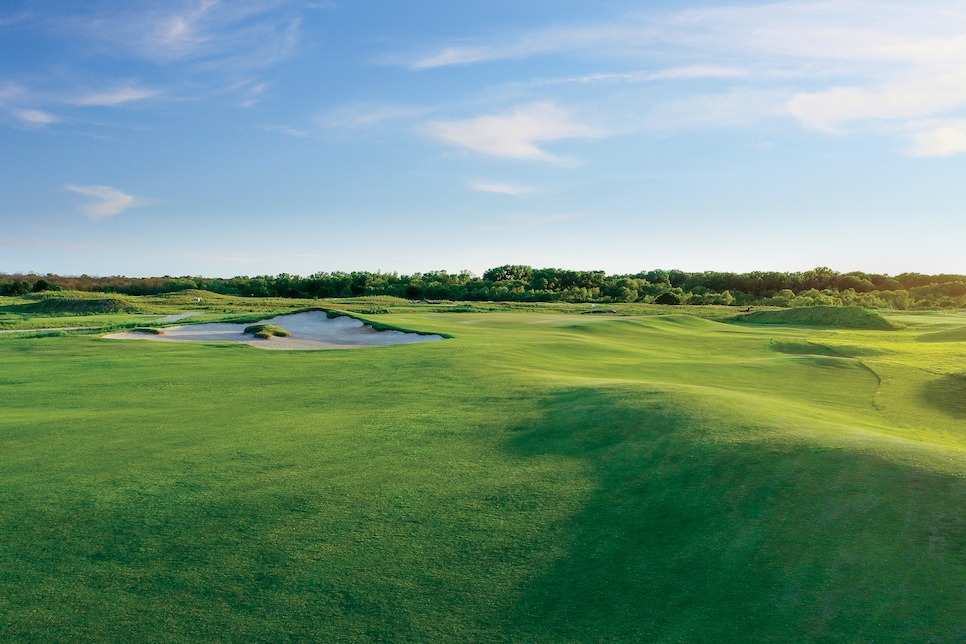 4 / 5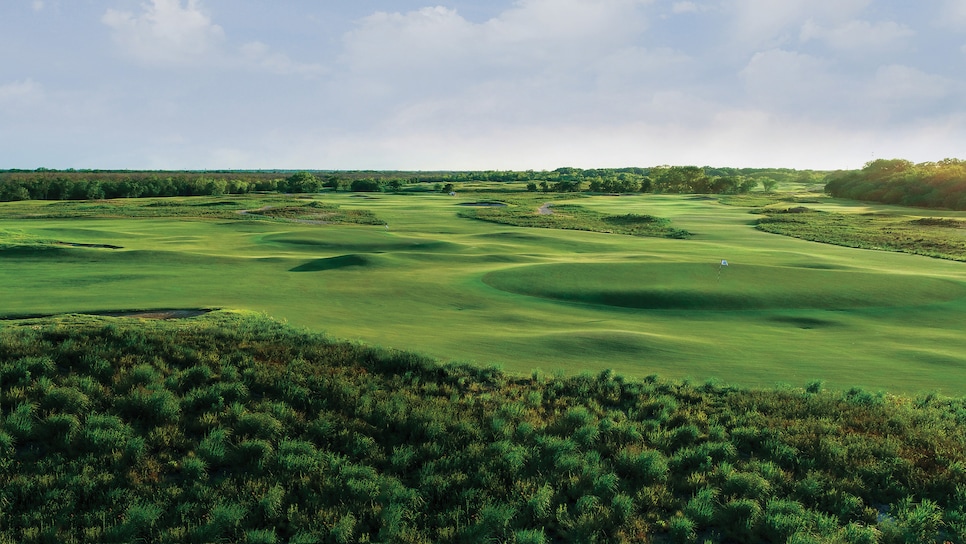 Courtesy of Trinity Forest
5 / 5

Overview
Once a drab, treeless, 165-acre tabletop city dump perched above the tree-lined Trinity River, Bill Coore and Ben Crenshaw transformed it into one of the most interesting designs in modern architercture. When Coore first saw the site, he ignored the abandoned refrigerators and scattered tires to focus on the flow of the land. It was a series of ridges and ripples formed as parts of the closed landfill settled over time. "It needed a good ironing," Coore joked. In the end his construction crew, though capping the site with a thick layer of sand in which to grow grass and create wasteland roughs, took pains to preserve every dip, trough, hump and hollow. It hosted the 2019 and 2020 AT&T Byron Nelson. Trinity Forest was night and day from any other venue on tour. As Curt Sampson wrote for Golf Digest, Trinity Forest "was night and day from any other venue on tour -- this windswept, nearly treeless expanse of dunes, waving prairie grass, and fast, undulating turf, the new place has every attribute of a links except cawing sea birds and an ocean." Not too many players embraced the cerebral, pinball-ish ground game offered to access some of these greens and navigate the interesting humps and bumps here. Of course, tour winner turned architect Geoff Ogilvy: "I love it," Ogilvy said. "Strategically, it's so interesting. It's got everything that's missing from modern architecture. There are ways to challenge golfers besides long rough and narrow fairways." There are also architectural marvels like a double green, great short par 4s and short par 3s. It's too bad the tour won't return to Trinity Forest, but golfers lucky enough to get an invite will continue to enjoy it.
About
Designer
Coore & Crenshaw, Inc.
Awards
Best in State: Ranked since 2013. Ranked 6th 2021-'22.
Current ranking: Seventh.
Panelists
Ratings from our panel of 1,900 course-ranking panelists
100 GREATEST/BEST IN STATE SCORES
Reviews
1 / 8
Review
"I was surprised at how soft the course played. I don't recall a lot of rain in the prior week, and much of the "expectation" coming into the round was how firm/fast the course was meant to play."
Read More
2022
2 / 8
Review
"Wonderful firm and fast conditioning despite the consistent heat of late summer w/ the grass types they have installed throughout. Unique property built on a former dump site, no trees.....plenty of challenge if one selects the correct tees w/ the native areas "
Read More
2022
3 / 8
Review
"funky course that some people like but most people hate (at least among avid golfers)"
Read More
2021
4 / 8
Review
"Enjoyable for a lower handicapper, remarkable practice facilities."
Read More
2020
5 / 8
Review
"Nice clubhouse and locker room. Service is very good at all levels. The course is only OK, with wide fairways and a layout designed to allow run ups to greens, but grass that prevents that."
Read More
2018
6 / 8
Review
"Great club and course with very nice amenities and practice facilities. Course plays very firm and fast and has massive greens."
Read More
2018
7 / 8
Review
"Great new Coore and Crenshaw layout about to host the Nelson for the first time. You won't believe you are in Dallas. As good as any course in Texas."
Read More
2018
8 / 8
Review
"Firm, fast and quirky; a couple of the greens are real head-scratchers. Exceptional facilities and atmosphere."
Read More
2018
Readers
Collection of reviews from our readers
There are no reader ratings yet
Reviews
There are no readers reviews yet. Be the first to write a review.