1 / 1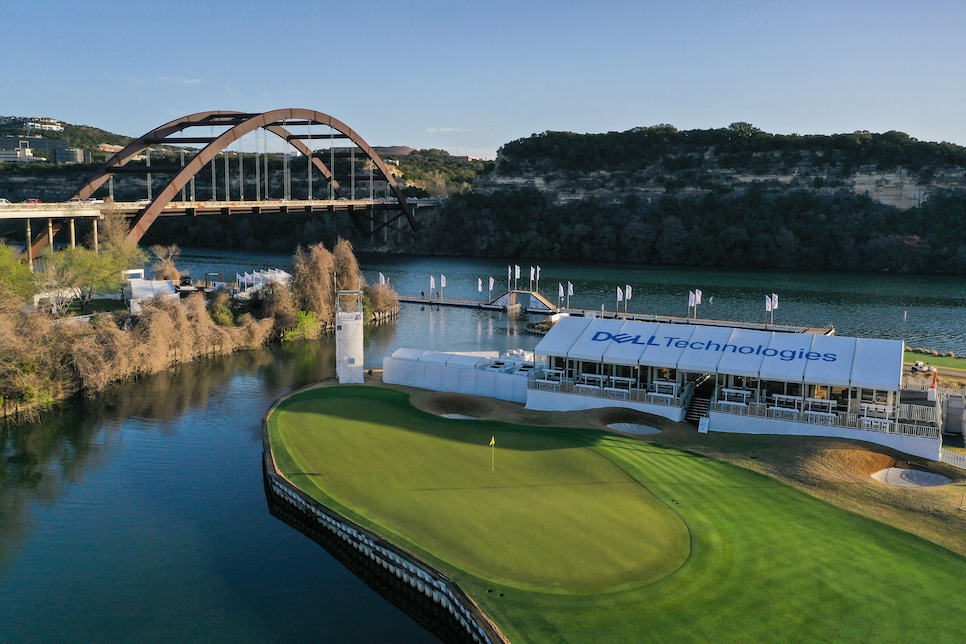 Overview
Founded in 1899, Austin Country Club will be forever linked with the legendary teacher, Harvey Penick. Penick's association with the club spanned 82 years, starting when he was eight years old and working as a caddie at the club's original Hancock location. He rose to shop assistant and assistant professional before becoming the club's head professional in 1923, when he was just 18 years old. Over the years, Penick taught and mentored many of the game's best players, including Kathy Whitworth, Ben Crenshaw, Mickey Wright and Tom Kite, among many others. In 1984, the club moved to its present location on the banks of the Colorado River, just north of downtown Austin. Situated against the backdrop of the Pennybacker Bridge, the Pete Dye design hosted the WGC-Dell Technologies Match Play from 2016 to 2023.
About
Designer
(R) Pete Dye, ASGCA
Awards
Best in State: Top 5 in state 1987 & 1991-1993, Top 10 in state 1989 & 1995, Top 15 in state 1997, 2003 & since 2011. Top 20 in state 1999-2001, Top 25 in state 2005, Top 30 in state 2009, ranked 12th in state 2013. Ranked #15 in 2019-2020.
Panelists
Ratings from our panel of 1,900 course-ranking panelists
100 GREATEST/BEST IN STATE SCORES
Reviews
1 / 7
Review
"Good layout but this is not the same course where Harvey Penick started. The current location has been in existence since 1984."
Read More
2022
2 / 7
Review
"Had a chance to visit after watching the Match Play on TV in past years. They flip the nines for the tournament, but I think the normal back nine has the stronger hills on some hilly terrain. The 3rd (long par five down to the water) and 4th (drivable 4) are both fun to play too. One of the best in Texas."
Read More
2021
3 / 7
Review
"Great Pete Dye course with wonderful views."
Read More
2021
4 / 7
Review
"Very simple, understated private club overlooked by Ben Crenshaw who has office on property. Nice place for a very pleasant, quick round of golf."
Read More
2018
5 / 7
Review
"Harvey Penick's legacy lives on at Austin CC. Some great risk/reward lines on many shots."
Read More
2018
6 / 7
Review
"Tough course with multiple rock and water carries. Bring some extra balls if your not a decent player. Was a Country Club when opened and still has that feel."
Read More
2018
7 / 7
Review
"Fun course to play with beautiful views of the lake and bridge. Pace of play can be a less than ideal at times but you won't care during your first round there."
Read More
2018
Readers
Collection of reviews from our readers
There are no reader ratings yet
Reviews
There are no readers reviews yet. Be the first to write a review.