The Sea Pines Resort: Atlantic Dunes
Hilton Head Island, SC • Public
1 / 5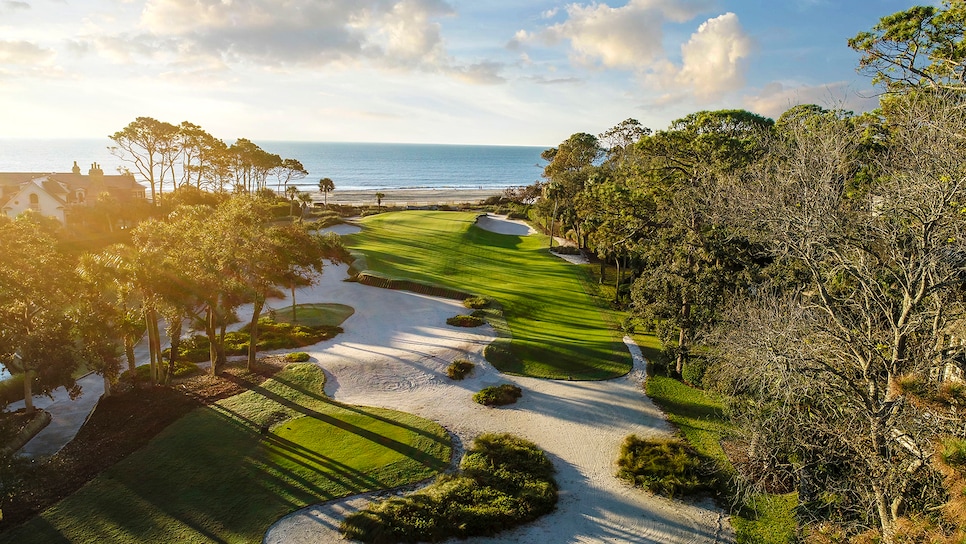 2 / 5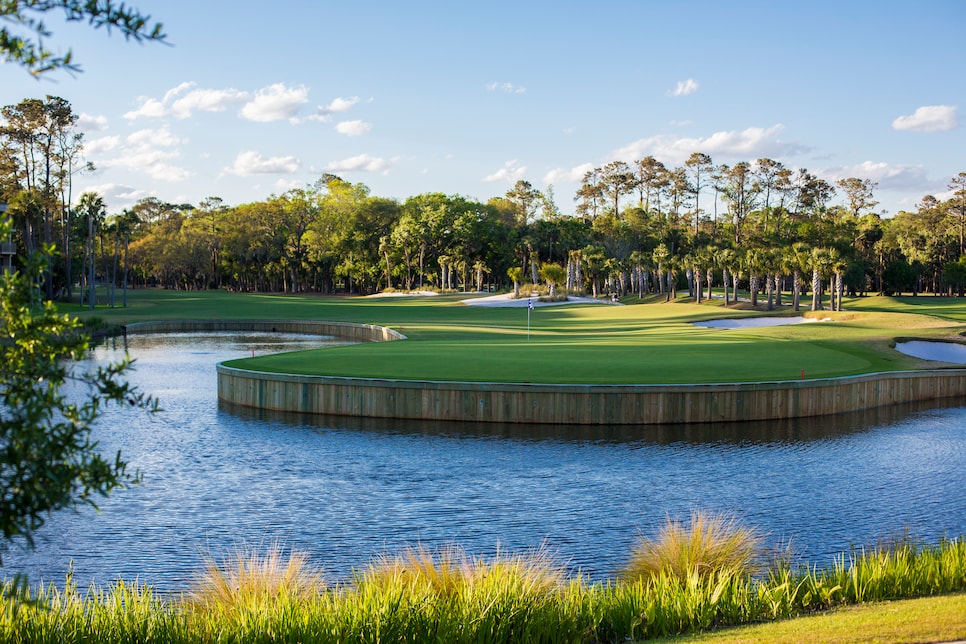 The Sea Pines Resort/Rob Tipton
3 / 5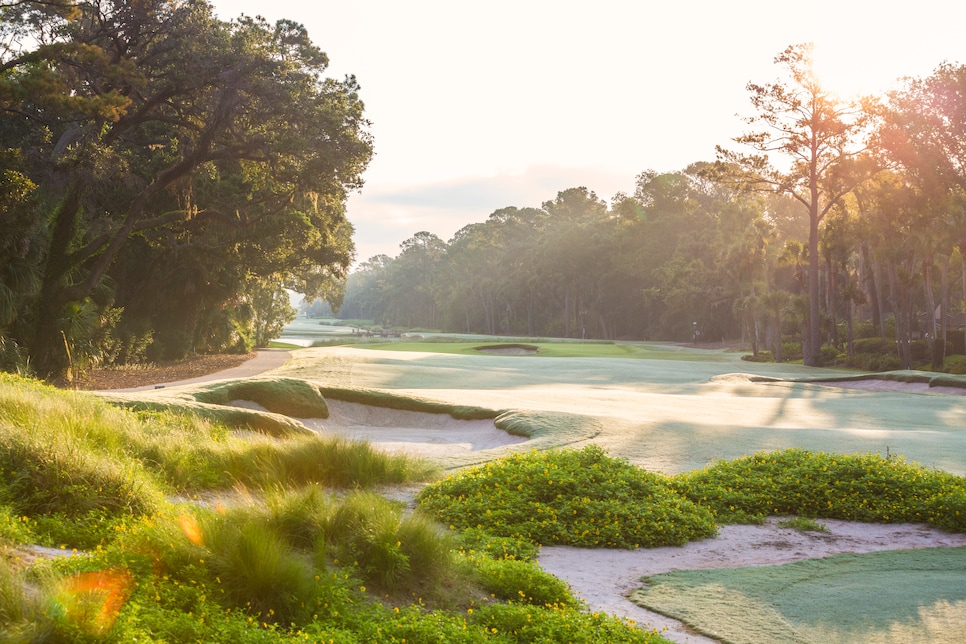 The Sea Pines Resort/Rob Tipton
4 / 5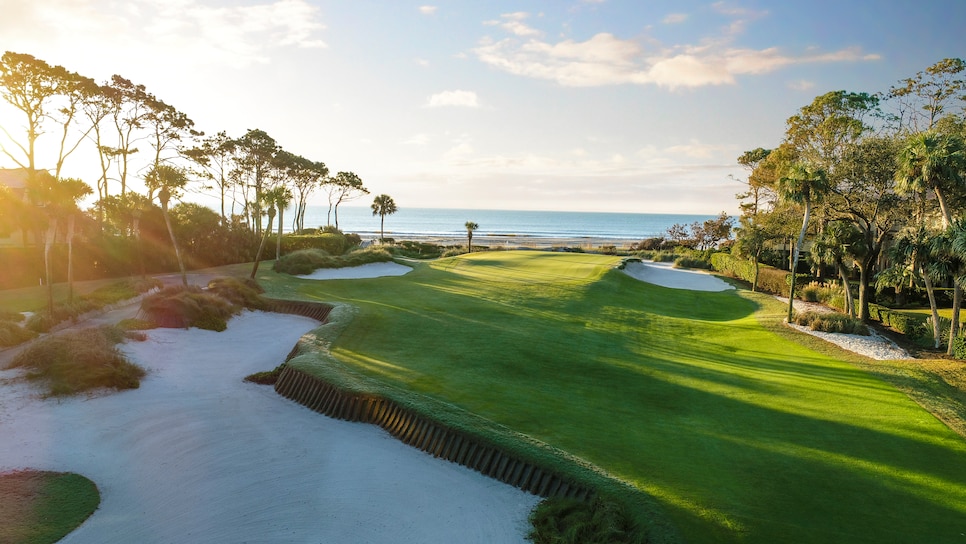 The Sea Pines Resort/Rob Tipton
5 / 5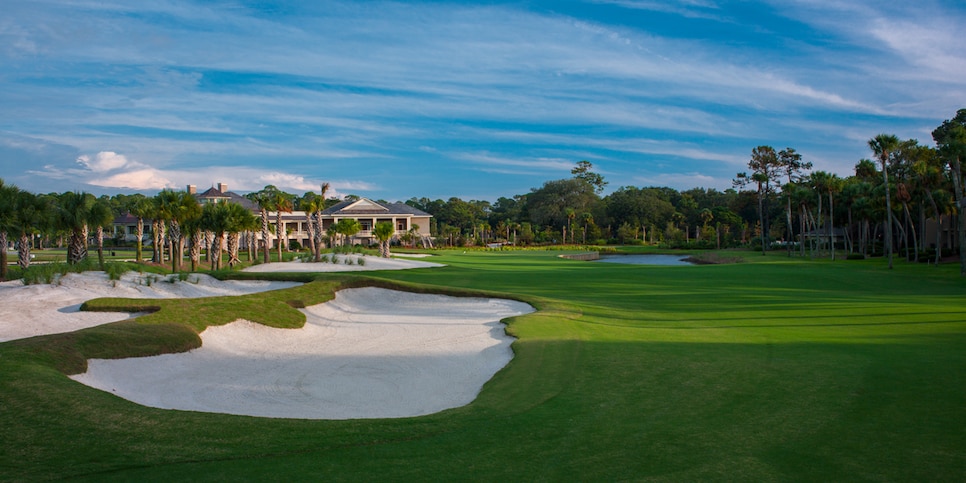 Overview
Overhauled by David Love III, Atlantic Dunes is the reconstruction of The Sea Pines Resort's Ocean Course, Hilton Head's first golf course. This lowcountry track features water on almost every hole, beautiful Spanish moss-draped oaks, and lurking gators, if you look close enough. The seaside feel of the course is accentuated by the native grasses and coquina shells scattered throughout.
About
Designer
Mark McCumber ASGCA
Awards
Best in State: Ranked 38th, 2023-'24.
2023-'24 ranking: 38th.
Panelists
Ratings from our panel of 1,900 course-ranking panelists
100 GREATEST/BEST IN STATE SCORES
Reviews
1 / 9
Review
"Atlantic Dunes is one of the most well thought out layouts you will play. The bunkers throughout the course are placed strategically to reward good shots by aiming off of them, but swallowing up mediocre shots to truly penalize you. The fringe areas also provide a unique challenge with good shots being able to kick closer to the hole but shorts just off the mark kick into one of the well-placed bunkers or collection areas. Atlantic Dunes is truly one of HHI and Davis Love III masterpieces."
Read More
2022
2 / 9
Review
"Davis Love III course, fun and nicely maintained"
Read More
2022
3 / 9
Review
"As one of several resort courses at Sea Pines, Atlantic Dunes gives the golfer a fun, well conditioned track to play with occasional risk reward opportunities. The layout has a few very distinctive holes, especially in the closing 15-18. A scratch golfer faces little difficulty in the routing and will likely go low when playing this course. But, with six tee boxes and plenty of shot options, players of all abilities can enjoy this course."
Read More
2021
4 / 9
Review
"My favorite course of the ones at Sea Pines. Conditioning was good. Good architecture makes for a fun round. Not as tight as the other two courses."
Read More
2021
5 / 9
Review
"Well-run operation that offers a nicely conditioned courses and a variety of tees that provide options for all level of players. Fairly scenic, with birds and gators to be seen, but houses lining many of the fairways is less than ideal. A solid choice for a nice round."
Read More
2019
6 / 9
Review
"Enjoyed the changes Davis Love and team made to Atlantic Dunes. The course really fits well with the property now and much more aesthetically pleasing to the eye. Sea Pines has 3 different, fun, and enjoyable courses that are great for a buddies trip."
Read More
2019
7 / 9
Review
"Nice remodel with 1 hole on Atlantic Ocean. Condition good. Lots of sand and water. Good resort course."
Read More
2018
8 / 9
Review
"The first two holes and the last two holes are pretty pedestrian but the fourteen in between are quite good. As with all of the Sea Pines courses, the presentation is first-rate. Makes for a very good day."
Read More
2018
9 / 9
Review
"Almost as good as Harbour Town but at $100 less."
Read More
2018
Readers
Collection of reviews from our readers
There are no reader ratings yet
Reviews
There are no readers reviews yet. Be the first to write a review.