1 / 1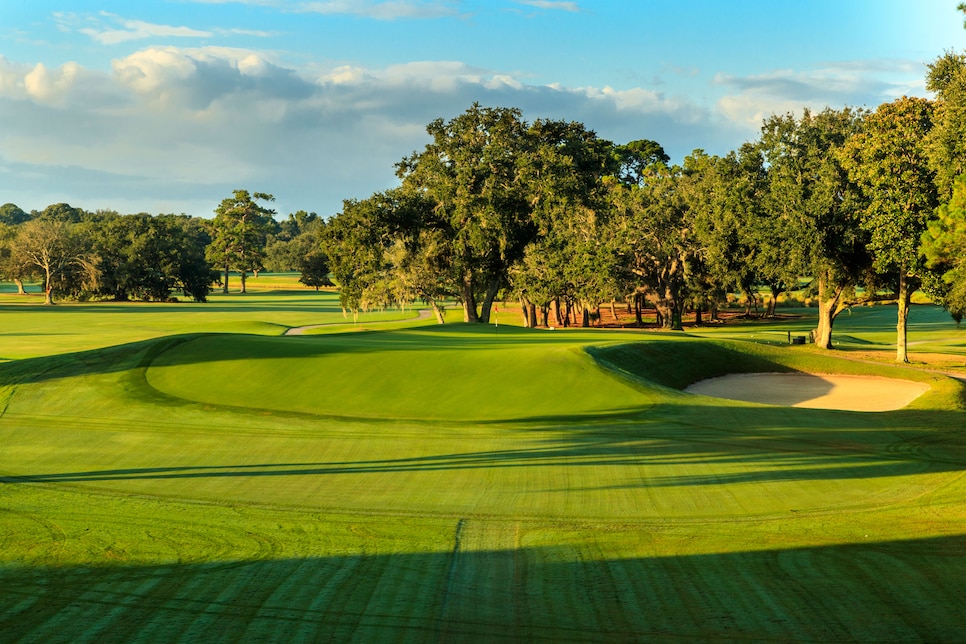 Copyright USGA/John Mummert
Awards
Best in State: Ranked inside the top 15, 2003. Ranked inside the top 20, 2009. Ranked inside the top 25, 1999, 2019-'24. Ranked inside the top 30, 2011-'18.
2023-'24 ranking: 12th.
Panelists
Ratings from our panel of 1,900 course-ranking panelists
100 GREATEST/BEST IN STATE SCORES
Reviews
1 / 4
Review
"CC of Charleston is an underrated Seth Raynor course just outside downtown Charleston. Host of the U.S. Women's Open recently, this is a very fun lowlands course with some really unique and interesting template holes. This is especially true on the back 9 with the standout par 3 11th and its wild false front and excellent Lion's Mouth 16th leading the way. Very fair for all skill levels and relatively open tee-to-green, CC of Charleston also features nice amenities and seems like an excellent member's club."
Read More
2022
2 / 4
Review
"Old school Seth Raynor design laid out across pretty flat topography. The 16th has a Lion's Mouth green that is one of the more interesting in golf. A wonderful invite that is always worth accepting if given the opportunity."
Read More
2022
3 / 4
Review
"Fun Raynor course at a great club. The template holes are outstanding. The 11th hole is one of the craziest Redan's in the world, but a lot of fun."
Read More
2018
4 / 4
Review
"Fun Seth Raynor design with many of the famous "template" holes. A crazy version of the "redan" hole."
Read More
2018
Readers
Collection of reviews from our readers
There are no reader ratings yet
Reviews
There are no readers reviews yet. Be the first to write a review.