1 / 6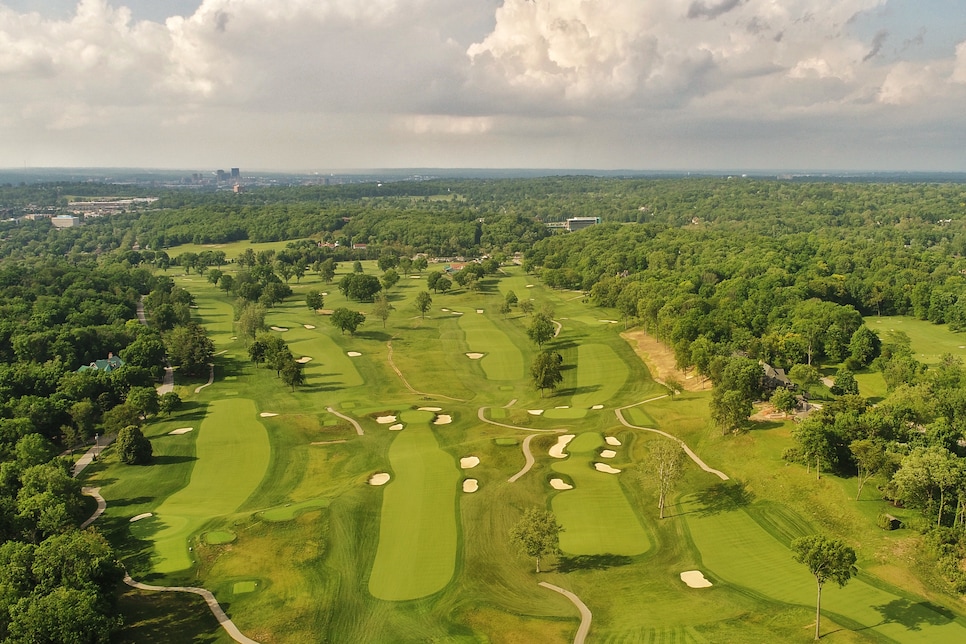 2 / 6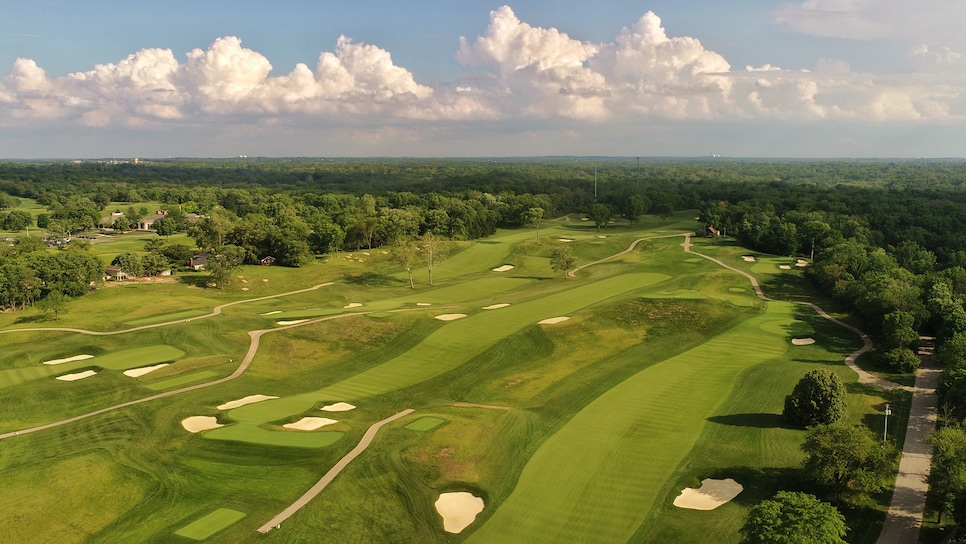 3 / 6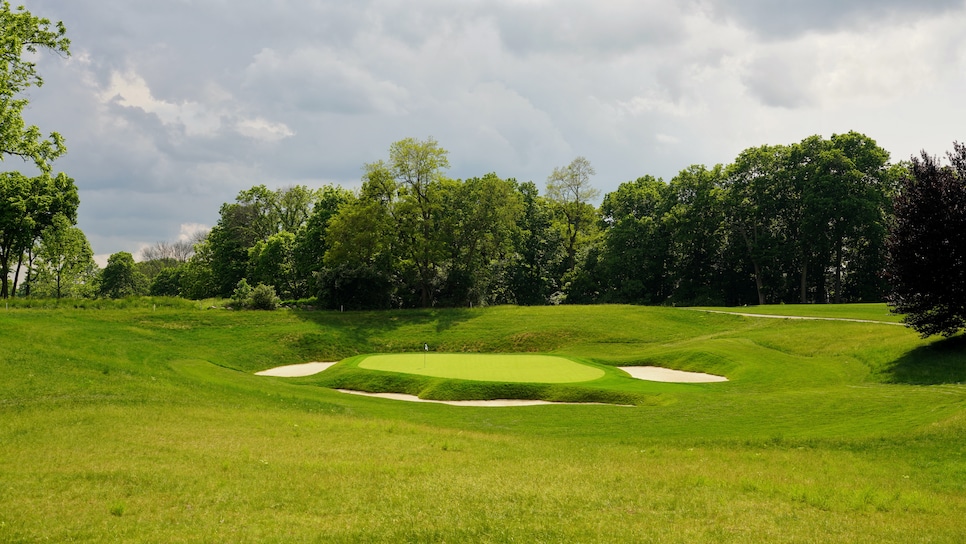 4 / 6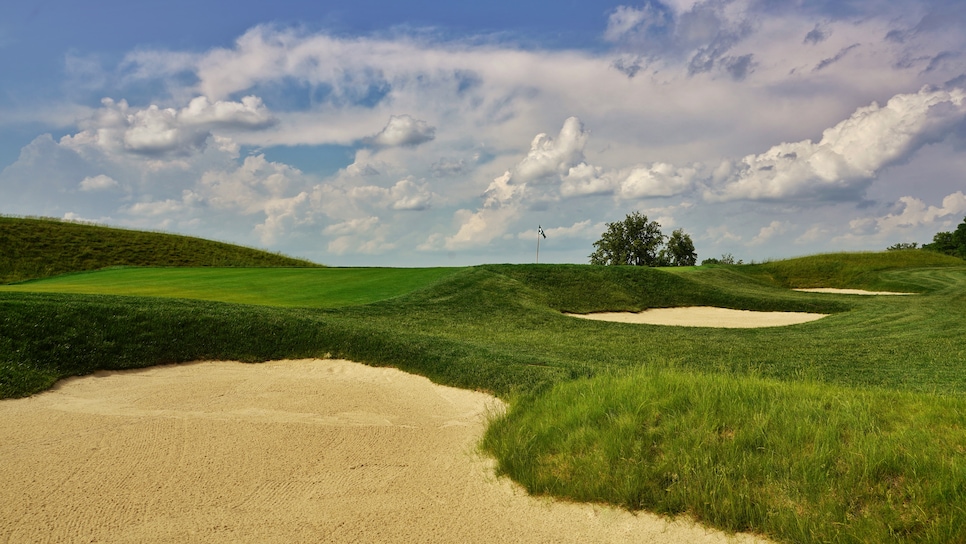 5 / 6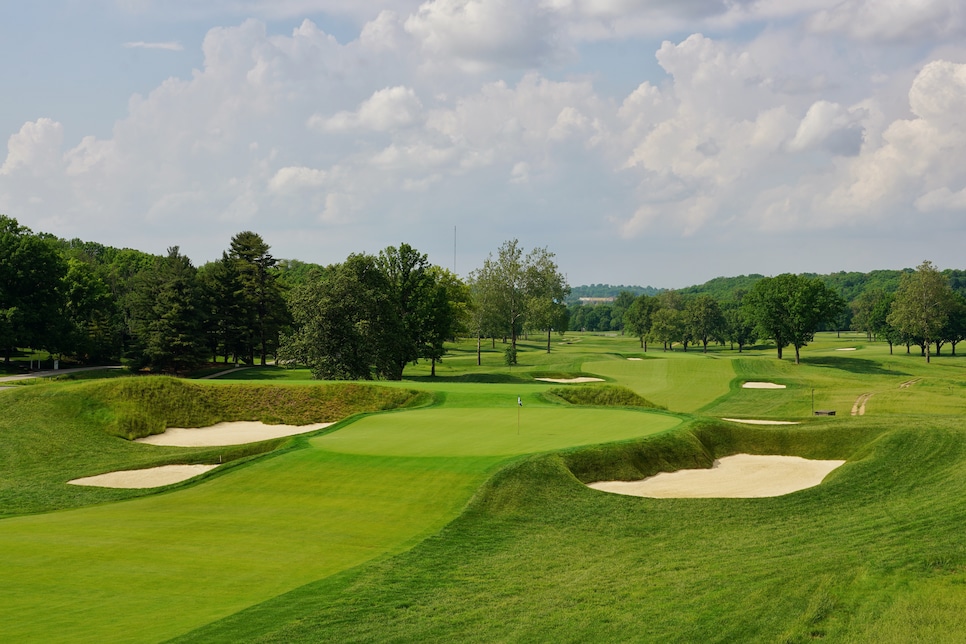 6 / 6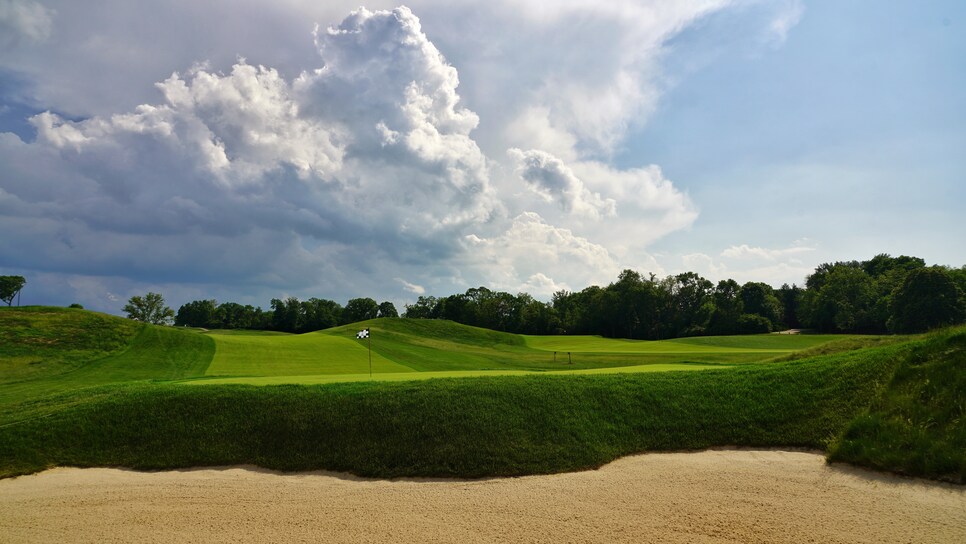 Overview
Nipper Campbell, one of the all-time great names in golf, was a prolific golf architect in Ohio, but is mainly remembered for his design of Moraine, where he also served briefly as head pro (he was also highly involved in the expansion The Country Club in Brookline, site of the 2022 U.S. Open). As the name suggests, it was created on glacial moraine topography, which over the years had become obscured by massive tree planting. Keith Foster, soft spoken but carrying a big chainsaw, wiped out nearly all the trees to reveal all the domed hills that members had previously never noticed during play. Moraine sits right next door to NCR Country Club, which was built by Dick Wilson in the early 1950s. At the time, a Moraine assistant pro would sneak over and watch the construction progress. He finally told Wilson he'd like to get into that golf design business, so Dick hired him away. The assistant pro was Joe Lee.
Awards
Second 100 Greatest: Ranked since 2019.
Current ranking: 146th.
Previous ranking: 177th.
Highest ranking: 146th, 2023-'24.
(Course was listed on the original 1966 ranking of America's 200 Toughest Courses.)
Best in State: Ranked since 2017.
2023-'24 ranking: 7th.
Panelists
Ratings from our panel of 1,900 course-ranking panelists
100 GREATEST/BEST IN STATE SCORES
Reviews
1 / 10
Review
"Wonderful restoration by Keith Foster....bunkering, green complexes, playing corridors, and tree removal all well done. They removed over 2k trees. Some really great short par 4's, in particular #7 and #16. #5 is a really fun short par 3. Interesting displays throughout the clubhouse, host of the 1945 PGA Championship that Byron Nelson won"
Read More
2022
2 / 10
Review
"One of the best and most playable golf courses I have played. Excellent work by Keith Foster to remove trees and restore the course to it's Nipper Campbell roots. Very playable, even from 7,270 yards. Some long par 5's and 3's to balance out the length and make the par 4's more manageable."
Read More
2021
3 / 10
Review
"Classic Alex Campbell course that was recently renovated by Keith Foster. Great mix of long and short holes that will require the use of every club in your bag. Stay out of the steep bunkers and keep your approach shots below the hole or you will pay the price."
Read More
2021
4 / 10
Review
"Major improvements made a few years ago. Private club that is well maintained."
Read More
2020
5 / 10
Review
"Excellent classic course with great elevation changes."
Read More
2018
6 / 10
Review
"Great remodel with elevation changes, lots of sand, tough rough and excellent conditions. Play if you get invited."
Read More
2018
7 / 10
Review
"Major renovation in 2016/17. Will likely get better over the next few years."
Read More
2018
8 / 10
Review
"This is one of the best courses in Ohio. There have been substantial restoration work done by golf architect Keith Foster. The result is something that I would call charming, quaint, and demanding. The course is open with wonderful waste areas framing the course nicely. The holes go up and down on the beautiful rolling terrain is southwest Ohio. The fairways and greens are second to none in terms of condition. They rolled beautifully. The green complexes were very good with runoff areas and bunkers surrounding. The fairways tilt different directions on many holes requiring accuracy on tee shots. The holes are memorable. The short par 4 seventh hole is one of the best holes that I have ever played. It offers many options off the tee. You can try to drive the green. You can layup short of the bunkers. You need to decide what part of the fairway that you will try to attack the green from. Once you made the tee shot, the fun begins with a progressively narrowing green with a green complex that is amazing. Bunkers and slopes surround making for a demanding approach. The views of the course are beautiful. There are numerous places that you see the clubhouse and nearly the entire course from a high point or tee box. You don't want to leave. The ninth and eighteenth holes have greens that are very close to each other just off the patio for everyone to watch. The greens are connected by a section of fairway and surrounded by wonderful trees. A truly special place."
Read More
2018
9 / 10
Review
"I never played until after the re-design, but it is a great course now. It is open and gives you room to play."
Read More
2018
10 / 10
Review
"Beautifully presented club that now has one of the best courses in Ohio."
Read More
2018
Readers
Collection of reviews from our readers
There are no reader ratings yet
Reviews
There are no readers reviews yet. Be the first to write a review.