1 / 7
2 / 7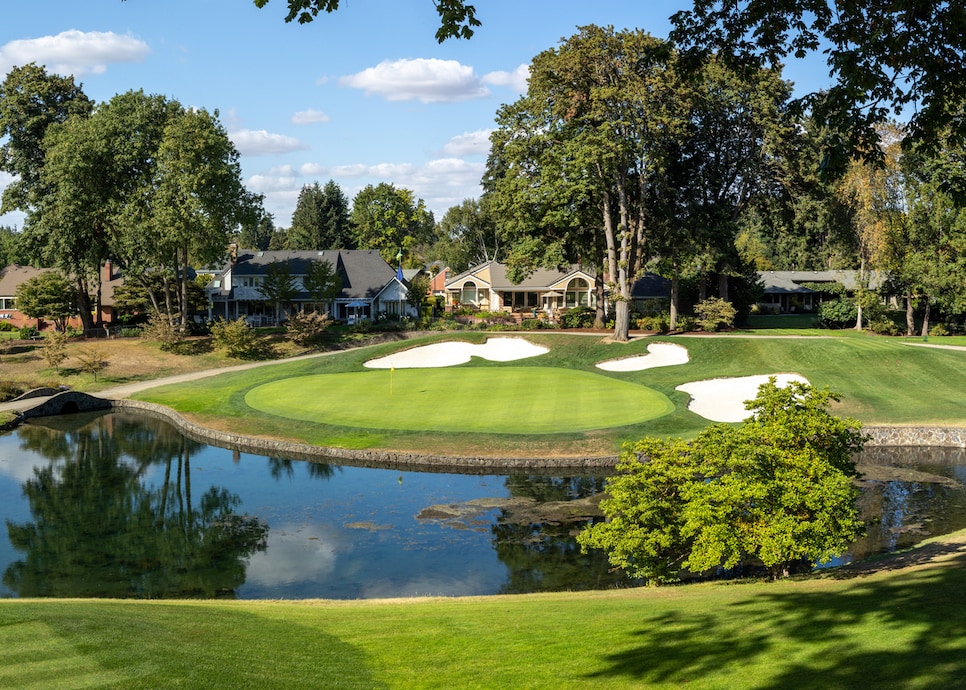 3 / 7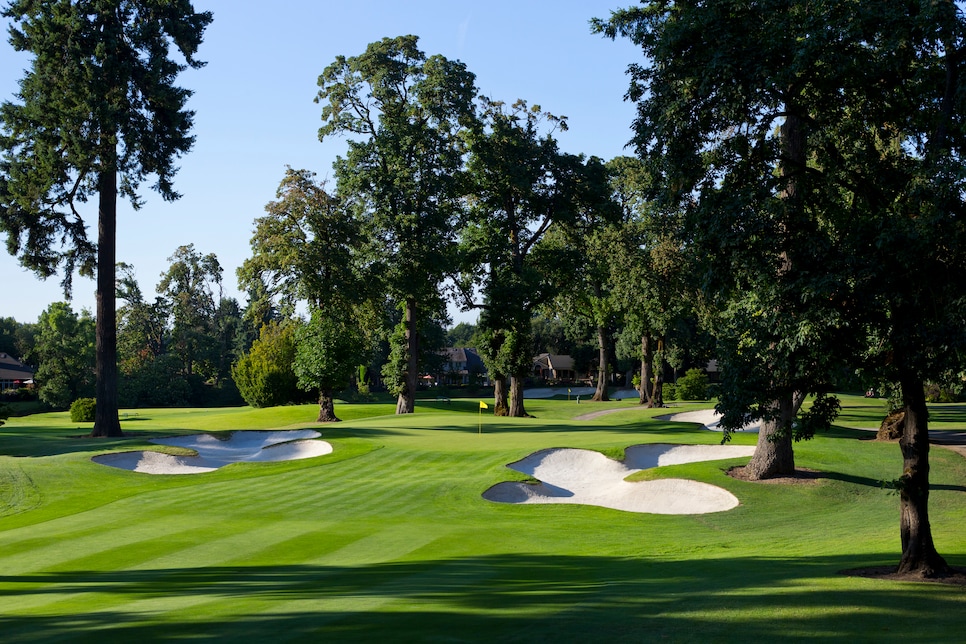 4 / 7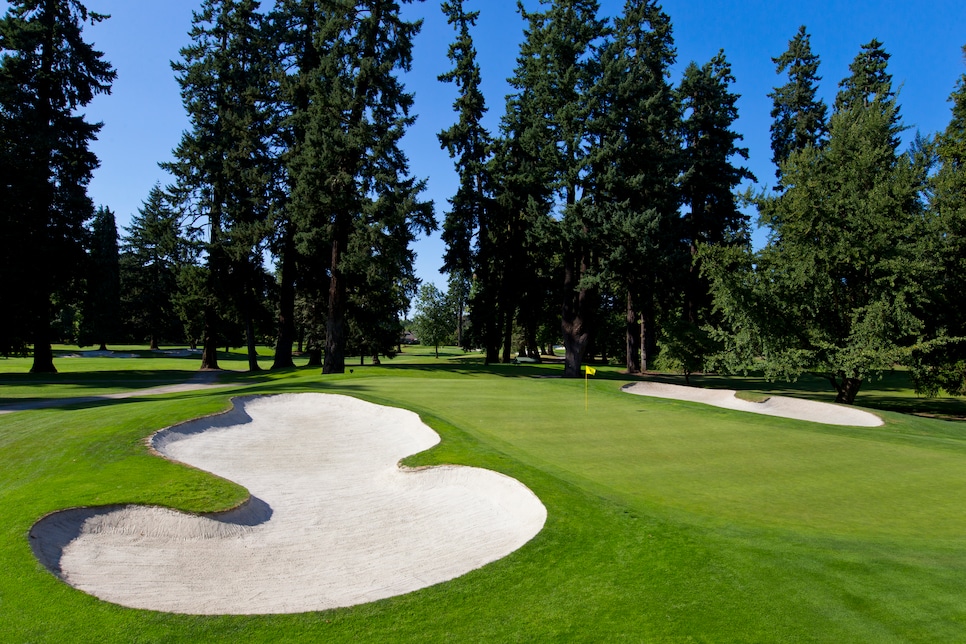 5 / 7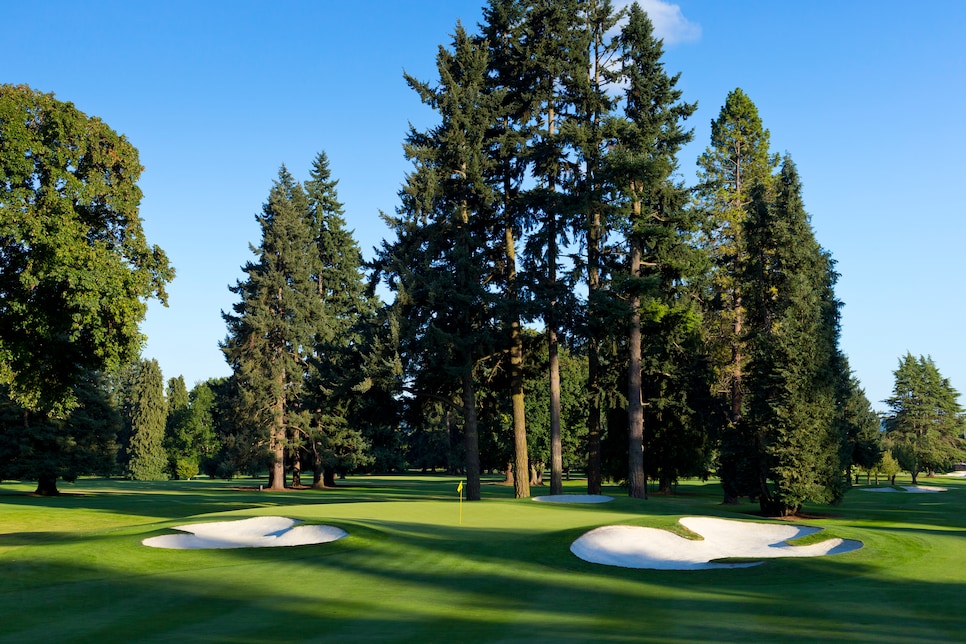 6 / 7
7 / 7

Overview
Eugene was the site of one of golf most profound renovations in 1965 when Robert Trent Jones reversed the direction of each hole on the H.C. Egan design, building long tee boxes, all new greens and stylized bunkers that pinch targets and turn doglegs—turning Eugene Country Club into one of the most challenging in the Pacific Northwest. The 2021 renovation wasn't so radical, but the changes initiated by Tim Jackson and David Kahn have made the course more thought-provoking through the shifting of tees, remodeling of bunkers, the expansion of greens that bring more hole locations into play and a renewed emphasis on using the unique ground contours and swales as more strategically influential factors. The towering Douglas fir trees still frame each hole and influence much of a golfer's strategy from tee to green.
About
Designer
H.C. Egan/(R) Robert Trent Jones, ASGCA/(R) Tim Jackson, David Kahn
Awards
100 Greatest: Ranked for 36 years, from 1967-1968 and 1979-2012.
Highest Ranking: 28th, 1985-1986.
Second 100 Greatest: Ranked from 2013 to 2022.
Best in State: Top 5 in state from 1977 to 2021. Ranked 1st in state 1985-1997. 2023-'24 ranking: 7th.
Panelists
Ratings from our panel of 1,900 course-ranking panelists
100 GREATEST/BEST IN STATE SCORES
Reviews
1 / 8
Review
"After spending 4 days at Bandon, I decided to stay an extra night and play Eugene CC and WOW am I glad I did. Eugene is now in my top-five of my favorite courses I've played—not just in his region, but anywhere."
Read More
2021
2 / 8
Review
"An arborist's dream routing through the most magnificent pines, oaks and maples in the northwest United States. The superintendent told me that some trees are over 200 years old. The transitions from green to next fairway saw a mowing pattern that I haven't seen at many courses and it was executed to perfection."
Read More
2021
3 / 8
Review
"Clubs that rely so heavily on beautiful Douglas Fir trees have to be so careful with their tree removal plans. Only removing the necessary trees for maintenance/strategy purposes will preserve the integrity of the design while enhancing turf conditions and shot values. Eugene's trees are a signature element of the course that have so far been dutifully maintained."
Read More
2020
4 / 8
Review
"I'd have liked to have seen a little more imagination required to navigate Eugene Country Club. Mostly, you're just asked to hit the ball long and straight, and hit your approaches high and below the hole. The holes are too similar...tree-lined fairways, greens tilted back-to-front, par 3s guarded by ponds, similar bunkering around greens. There a number of false fronts with traditional tiered greens that we see with many Robert Trent Jones courses."
Read More
2020
5 / 8
Review
"Great Parkland Course with huge trees. Tight but recoverable if off the fairways. Great course to walk. The type of course I would like to be a member."
Read More
2019
6 / 8
Review
"Classic designed course with great conditioning and very welcoming staff. The practice facilities leave a bit to be desired, but the course makes up for it."
Read More
2019
7 / 8
Review
"Really good course in a beautiful setting."
Read More
2018
8 / 8
Review
"Really good heavily treed layout. Lots of fun shots, great design variety and very scenic."
Read More
2018
Readers
Collection of reviews from our readers
There are no reader ratings yet
Reviews
There are no readers reviews yet. Be the first to write a review.