1 / 9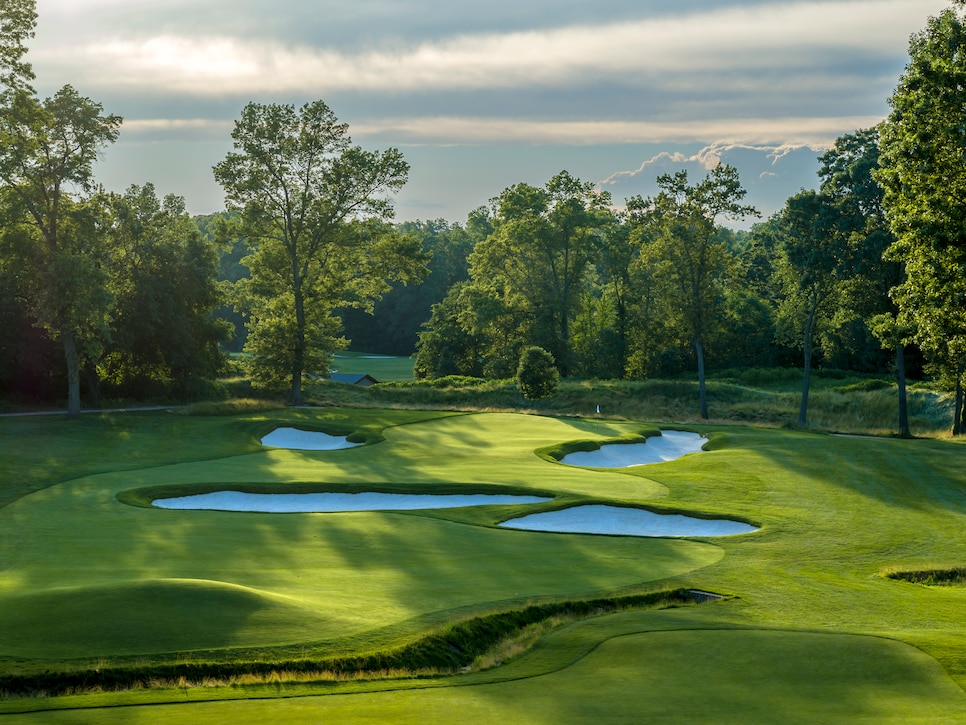 2 / 9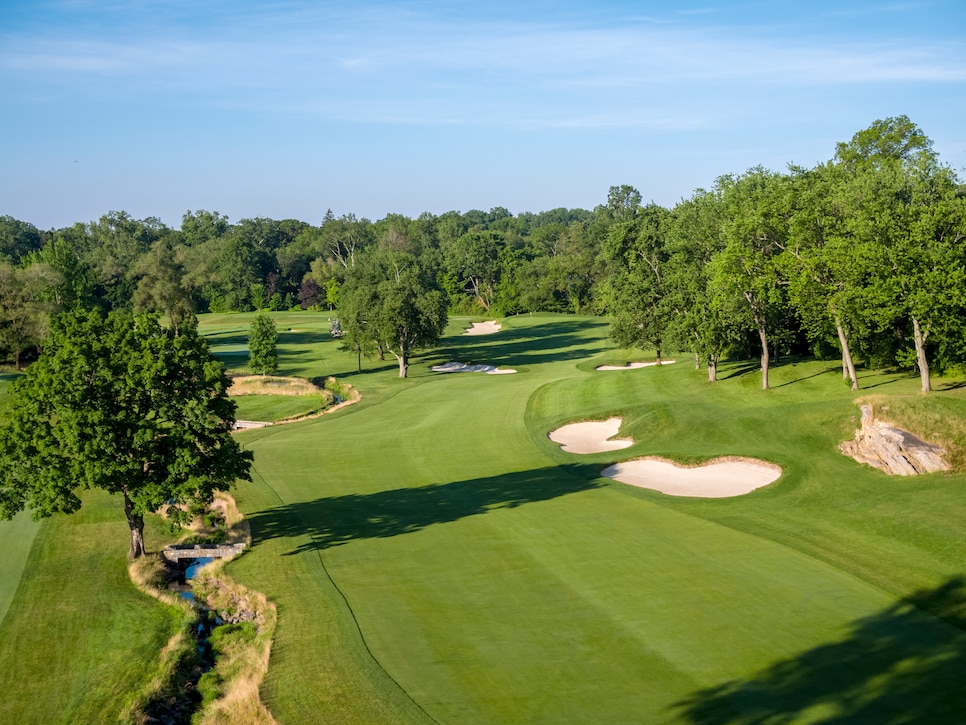 3 / 9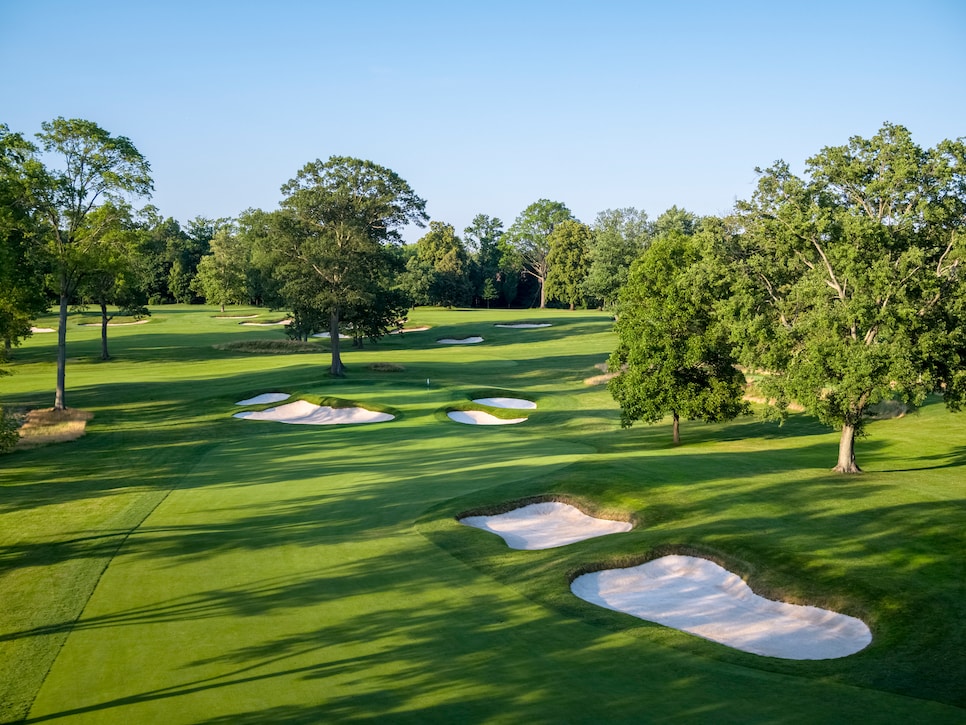 4 / 9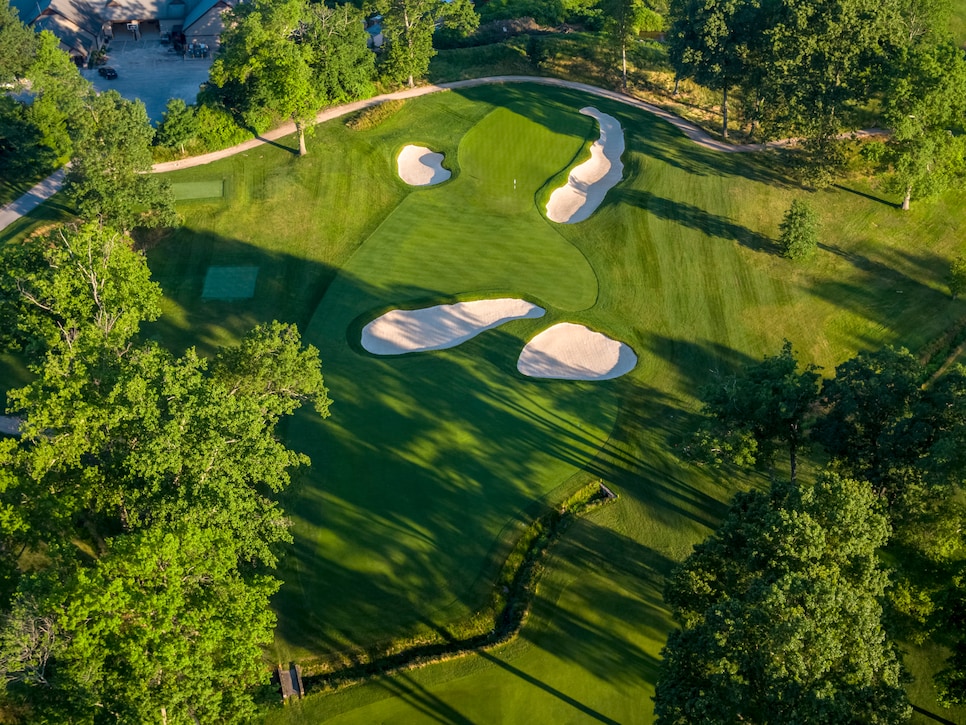 5 / 9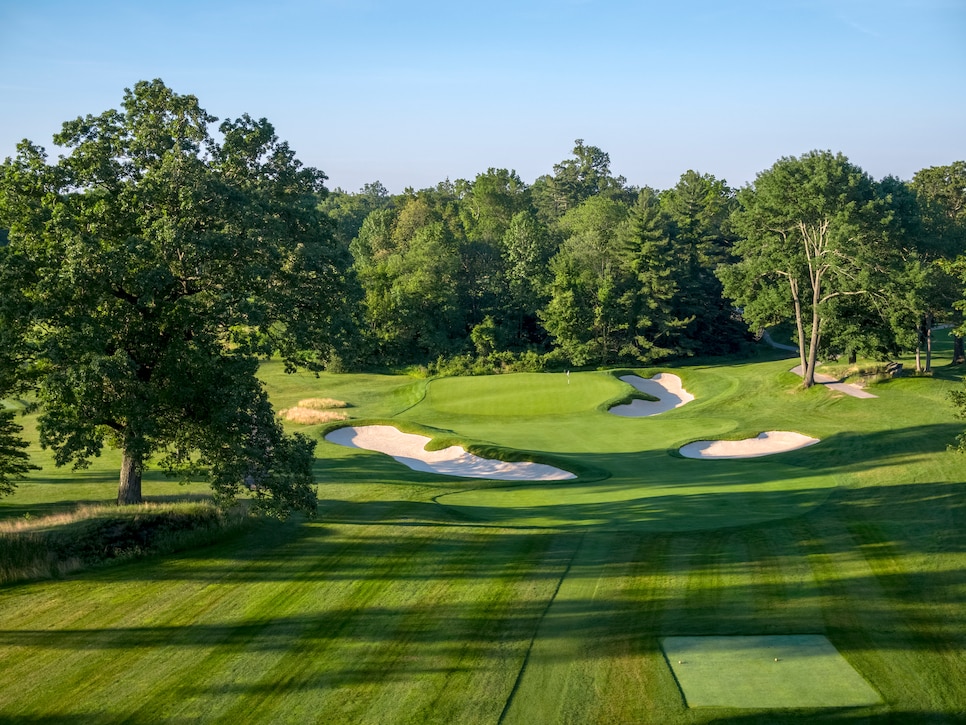 6 / 9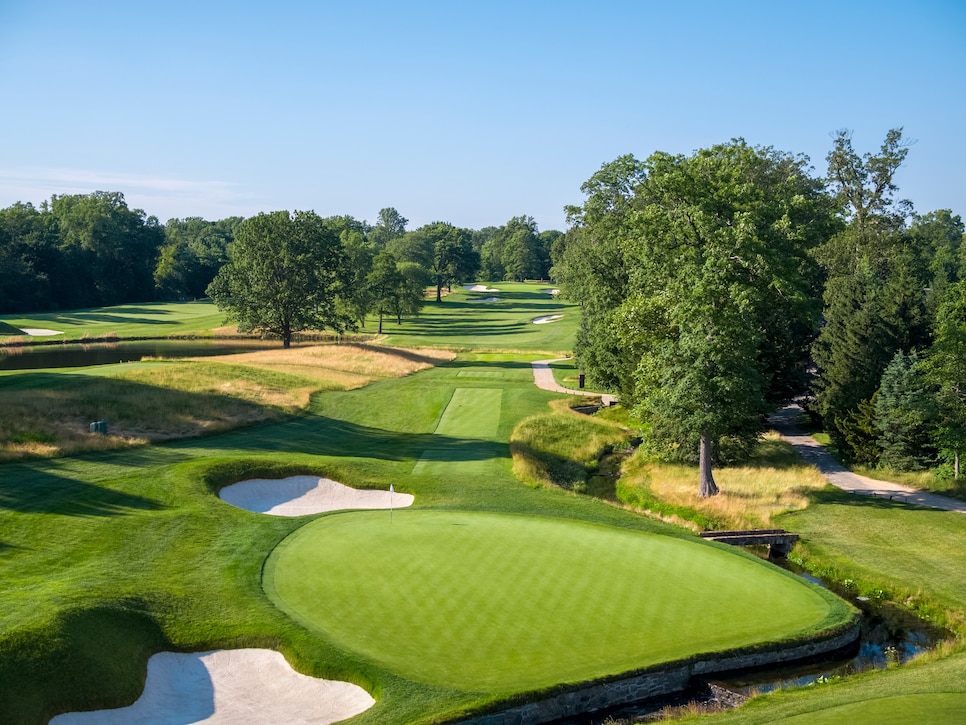 7 / 9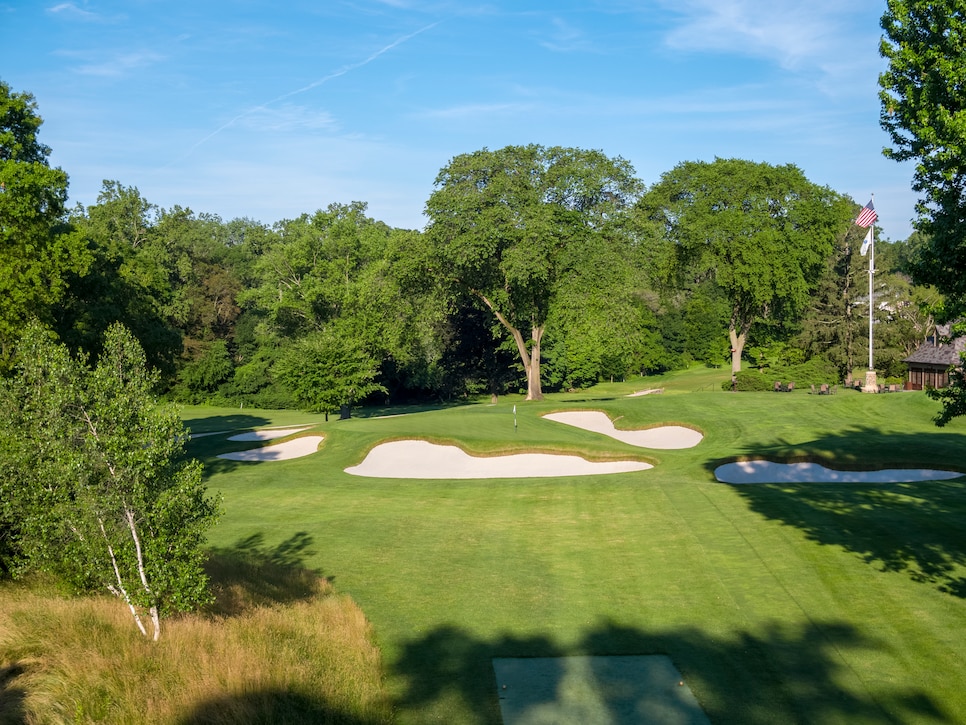 8 / 9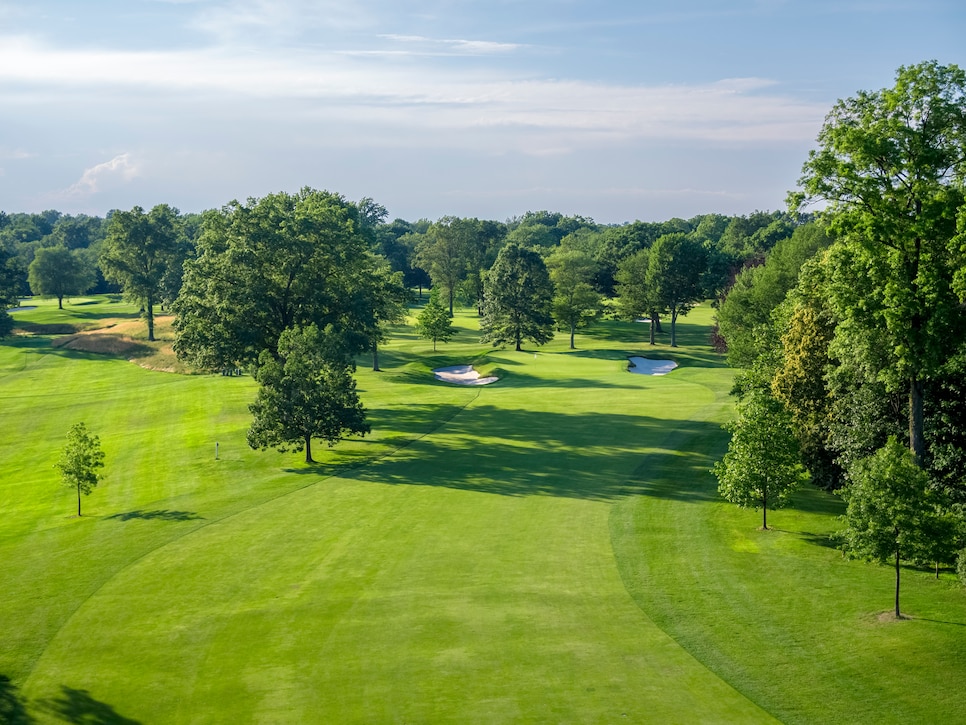 9 / 9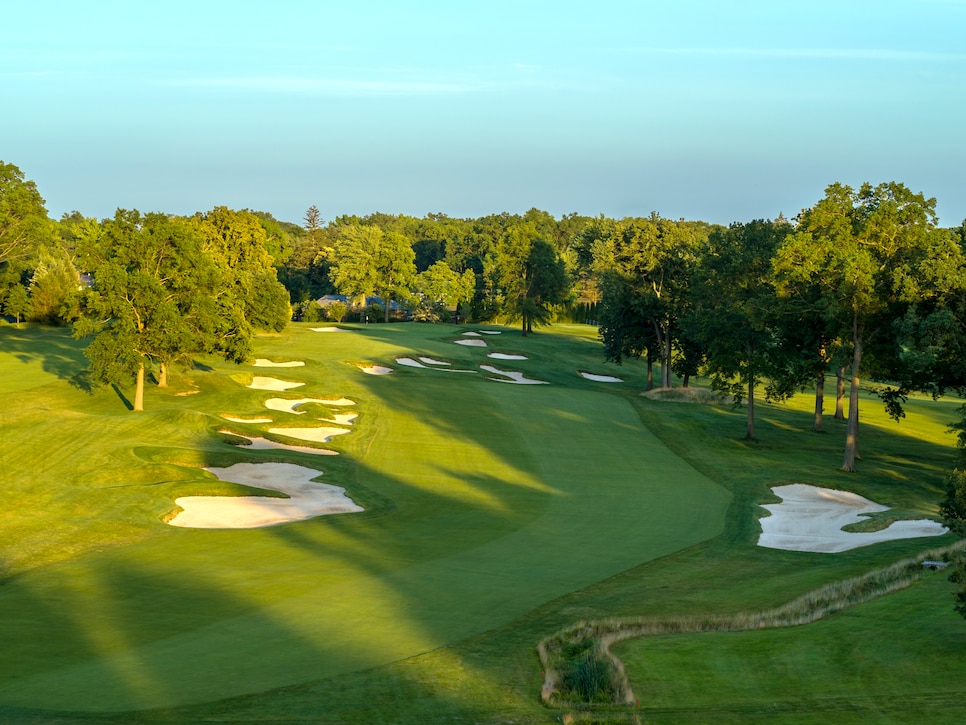 Overview
Quaker Ridge returned to America's 100 Greatest in 2013 thanks to a revision by Gil Hanse that included removal of many trees and the rebuilding of bunkers. Hanse also expanded several greens back to Tillinghast dimensions but reduced the size of the par-4 17th green, chopping off a left-hand lobe added by Frank Duane in 1964. Quaker's strong suit has long been its powerful par 4s and Hanse strengthened them all, including the par-4 sixth, squeezed between a creek and hillside, and the drive-and-pitch 11th, where the green is girdled by a stream.
About
Designer
A.W. Tillinghast/(R) Gil Hanse
Awards
100 Greatest: Ranked from 1967-2010 & since 2013.
2023-'24 ranking: 81st.
Previous ranking: 76th.
Highest ranking: 14th, 1989-1990.
Best in State: Ranked Top 5 in New York 1977-2003; Top 10 from 2005-2009 & 2013-2014; Top 15 from 2011-2012 & since 2015.
2023-'24 ranking (and previously): 13th.


Panelists
Ratings from our panel of 1,900 course-ranking panelists
100 GREATEST/BEST IN STATE SCORES
Reviews
1 / 8
Review
"Quaker Ridge is a phenomenal Tillinghast design in Westchester County. Located next to Winged Foot, Quaker often sits in its shadow, but this is unfortunate as the layout is a top 100 course in its own right. If you play here, expect terrific conditions, and a number of excellent holes, particularly on the front 9 where the stretch of 4-7 is especially strong."
Read More
2022
2 / 8
Review
"Quaker Ridge deserves every bit of its nickname, "Tilly's Treasure". Due to the proximity to Winged Foot, Quaker Ridge tends to get overlooked, but shouldn't. The course offers a stern yet fair test of golf, and should be in the conversation of Tillinghast's best designs. Conditioning is terrific, offering bouncy fairways, and firm and fast greens that are receptive to approach shots. Greens are difficult to hit due to their small size, and the subtle interior contour to the greens will have the golfer focusing on the right line to take to the hole. The back-to-back par 3 holes on #9 and #10 are a unique highlight to a very enjoyable round."
Read More
2022
3 / 8
Review
"Really hard from the tips without being punishing. It's the type of challenge good players love because it rewards good shotmaking. Slight deduction for having OB right on the first 7 holes but the holes are so good that you really don't notice. Hardly a weak hole. Excellent greens. Great movement throughout the property used well by Tilly to create unique holes. 2021 2nd visit: Appreciated some of the nuances even more on the second playing. I'm with Jack on this one - better than Winged Foot."
Read More
2021
4 / 8
Review
"Not as well known as its famous neighbor at Winged Foot, but don't be fooled this Tillinghast design is an excellent golf course."
Read More
2018
5 / 8
Review
"Great Tillinghast golf course in Westchester County. Phenomenal property for golf. Don't miss right on the front nine! Great green complexes. So many wonderful, special holes."
Read More
2018
6 / 8
Review
"Incredible all around. Stately clubhouse, friendly staff, amazing course with so much variety that each hole has such a distinct character. If you get the chance to play it, don't pass it up. I've played 30 of the top 100 courses, and this one is quite special."
Read More
2018
7 / 8
Review
"Classic Tillinghast layout with a lot of design variety. Feels like hallowed ground.Tight fairways and great bunker placement. Good mix of large/small greens. No formal driving range but a terrific clubhouse. Don't pass up a chance to play it."
Read More
2018
8 / 8
Review
"Exceptional Tillinghast design. I enjoy it more than Winged Foot West or SFGC. Interesting, varied, and fair. Great history too."
Read More
2018
Readers
Collection of reviews from our readers
There are no reader ratings yet
Reviews
There are no readers reviews yet. Be the first to write a review.