Hudson National Golf Club
Croton On Hudson, NY • Private
1 / 5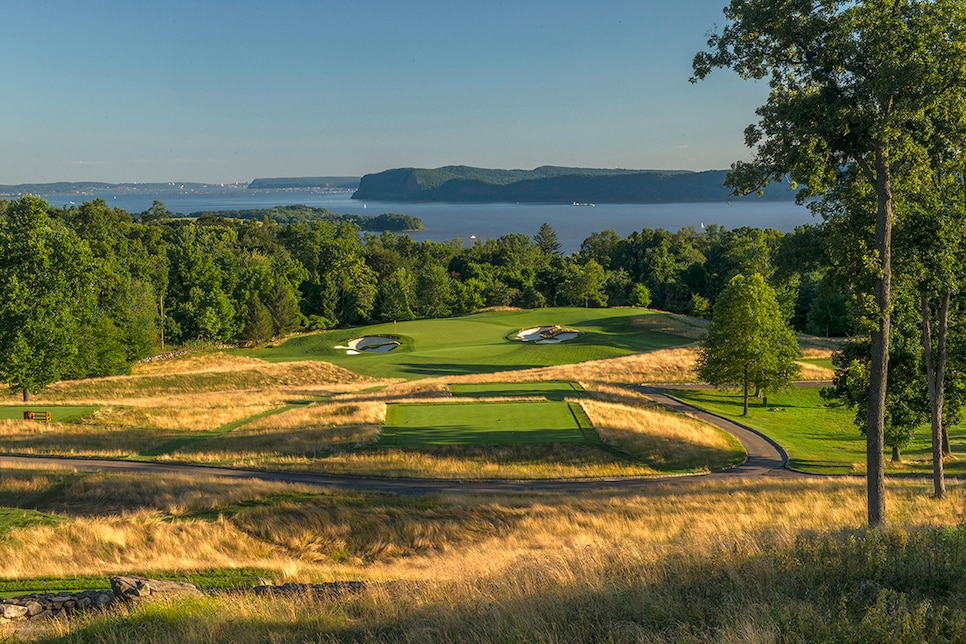 J. Krajicek/Courtesy of Hudson National GC
2 / 5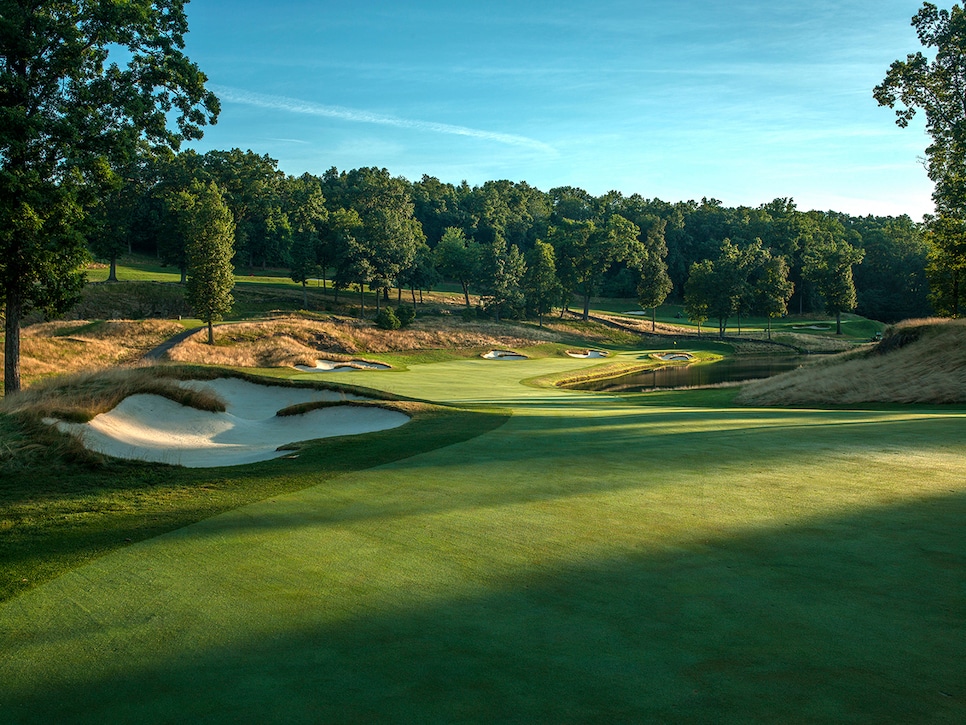 J. Krajicek/Courtesy of Hudson National GC
3 / 5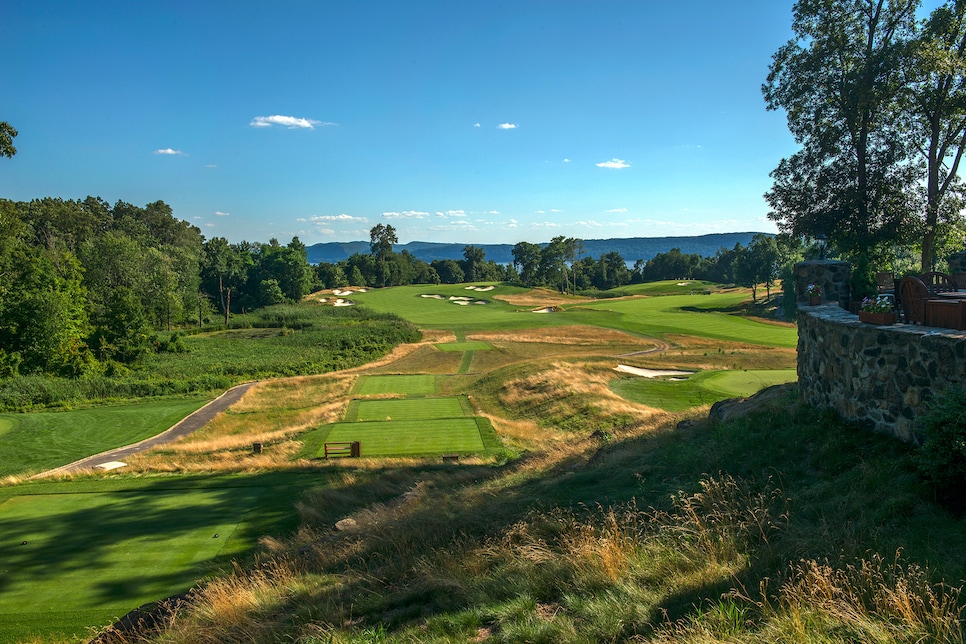 J. Krajicek/Courtesy of Hudson National GC
4 / 5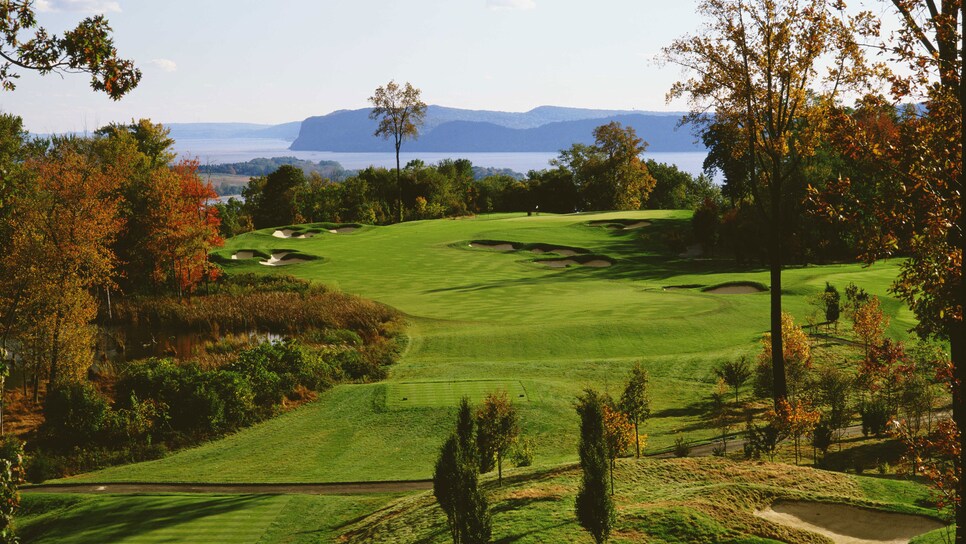 Courtesy of Hudson National GC
5 / 5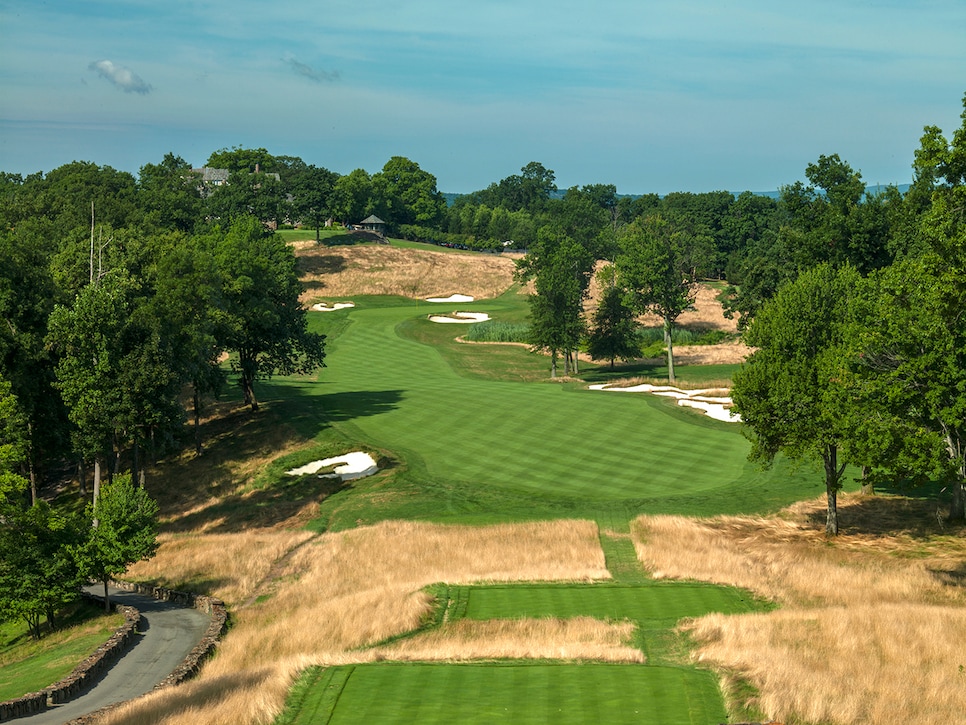 J. Krajicek/Courtesy of Hudson National GC
Overview
Hudson National rests on dramatic bluffs high over the Hudson River valley, a breathtaking location that, back in the 1920s, had been the site of the ill-fated Hessian Hills Country Club. (The fireplace and part of the foundation of its clubhouse still exists near the fourth green.) Fazio paid little attention to the old routing, however, dynamiting more than 130,000 cubic feet of rock to fit his design into the rocky terrain. Greens are blazing fast, the primary rough is wispy fescue and bunkers are deep and numerous. Hudson National is closed for the remainder of 2023 as the Fazio team returns to do a complete remodeling—moving hundreds of bunkers, regrassing and recontouring greens, in addition to some other alterations.
About
Designer
Thomas Fazio, ASGCA
Awards
100 Greatest: Ranked since 2005.
2023-'24 Ranking: 88th.
Previous ranking: 89th.
Highest Ranking: 81st, 2019-2020.
Best in State: Top 15 in New York in 1999 & since 2005; Top 20 in 2003; Top 25 in 2001.
2023-'24 ranking (and previously): 14th.
Panelists
Ratings from our panel of 1,900 course-ranking panelists
100 GREATEST/BEST IN STATE SCORES
Reviews
1 / 11
Review
"Hudson National is a Tom Fazio design located on the Hudson River featuring beautiful conditions and breathtaking views of the surrounding highlands and river. A difficult yet fair course, there are some memorable holes here such as the uphill par 4 4th which leads to one of the better reveals I've seen. The practice area is all-world and the caddie system is robust. Hudson National is a real joy to play and a course I'd highly recommend."
Read More
2022
2 / 11
Review
"Conditions were outstanding love the character in leaving the ruins of old clubhouse, like the novelty of old time wooden rakes. Views of river and ruins very memorable"
Read More
2022
3 / 11
Review
"A solid Fazio design with a great variety of holes, plenty of challenge and fun, breathtaking views and a rich character. #1 is jarring right out the gate! Long and demanding. Notable holes include #5 which requires an accurate drive through a chute of trees, but a well placed drive may tumble most of the way down to the green of this nearly 400 yd hole. #12 is a beast and an interesting hole, playing as a long par 4 for the back tees, and a short(er) par 5 for the one up tees. #16 is a monster length par 3 with a spectacular view. Deserving of a place among the top course in the country."
Read More
2022
4 / 11
Review
"Great layout. Very welcoming atmosphere. Food and membership are fantastic."
Read More
2022
5 / 11
Review
"Beautiful vistas with a few outstanding holes. Cool club overall!"
Read More
2019
6 / 11
Review
"Just an excellent golf course. Has elevation changes, natural beauty, supreme conditions. You just want to get playing, join, hope a friend joins. Truly great experience all around from locker room, grill room to pro staff. I hope to return sooner than later!"
Read More
2018
7 / 11
Review
"Design variety was excellent. There were so many different looks uphill, downhill, left, right--the holes weaved around the property in a delightful manner. The greens were particularly varied in shape and contour."
Read More
2018
8 / 11
Review
"A tough Fazio layout. Beautiful conditioning and views."
Read More
2018
9 / 11
Review
"Really fun track with amazing views. Plays as hard as you want, but many sets of tees allows it to be playable by golfers of all skill levels. Great conditioning."
Read More
2018
10 / 11
Review
"Beautiful layout and background, but the golf is a grind. Far too many forced carries; the course is all risk and no reward."
Read More
2018
11 / 11
Review
"Spectacular setting"
Read More
2018
Readers
Collection of reviews from our readers
There are no reader ratings yet
Reviews
There are no readers reviews yet. Be the first to write a review.