1 / 1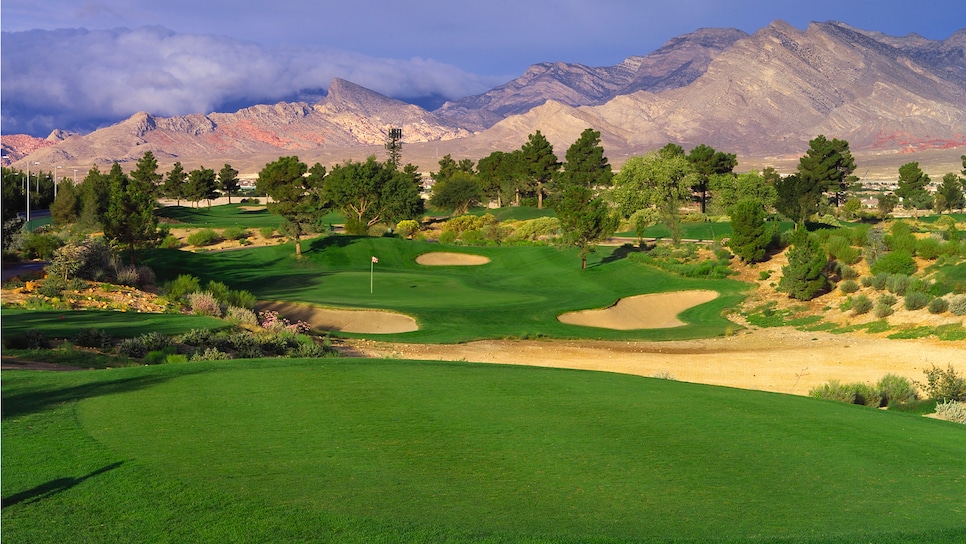 Overview
On the west side of Las Vegas, Angel Park offers two Arnold Palmer designs, a lighted par-3 course and an extreme putting course. The Mountain Course opened in 1990 and fittingly plays up and down a mountain, offering fantastic views of the surrounding Red Rocks and Las Vegas Strip. Though the Mountain Course is playable, it's slightly longer and more difficult than its sibling Palm layout.
About
Designer
Arnold Palmer/Ed Seay, ASGCA
Panelists
Ratings from our panel of 1,900 course-ranking panelists
Reviews
1 / 2
Review
"The vibe of the courses at Angel Park is a welcome relief from stuffy clubs. There is a par 3 course, a putting golf, and night golf offered at Angel Park. Mountain, however, feels like you get caught in a snow globe and the course feels the same after a bit by only going up and down the same mountain. On both 9s you go straight west up the mountain for the first few holes, make a turn, and then go back down the mountain. The course is playable, however, for a tourist was not worth the green fee in my opinion. If you're a local it's a great neighborhood gem and worth the green fee, but not at the gauged tourist rate."
Read More
2022
2 / 2
Review
"Golf course layout is fine, conditioning is less than one would expect from a resort layout in Las Vegas"
Read More
2018
Readers
Collection of reviews from our readers
There are no reader ratings yet
Reviews
There are no readers reviews yet. Be the first to write a review.