Baltusrol Golf Club: Upper
Springfield, NJ • Private
1 / 4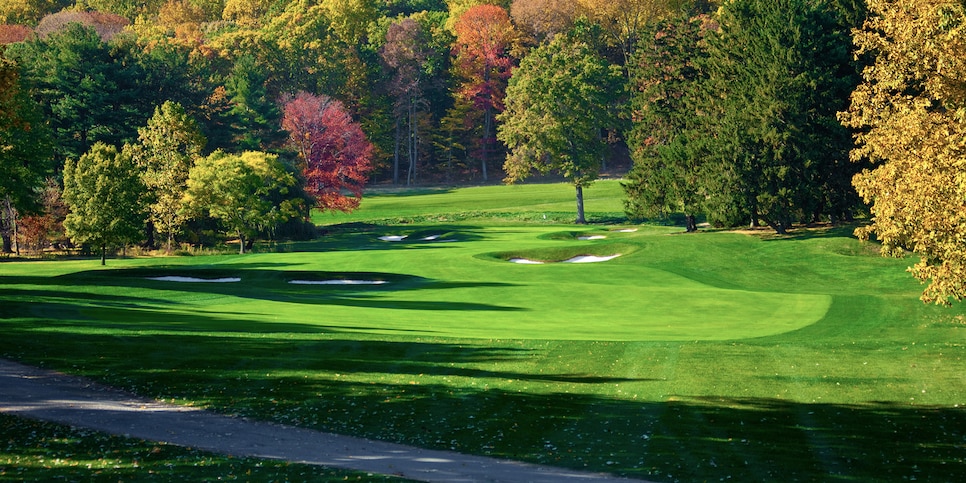 Photographer: James N. Lum
2 / 4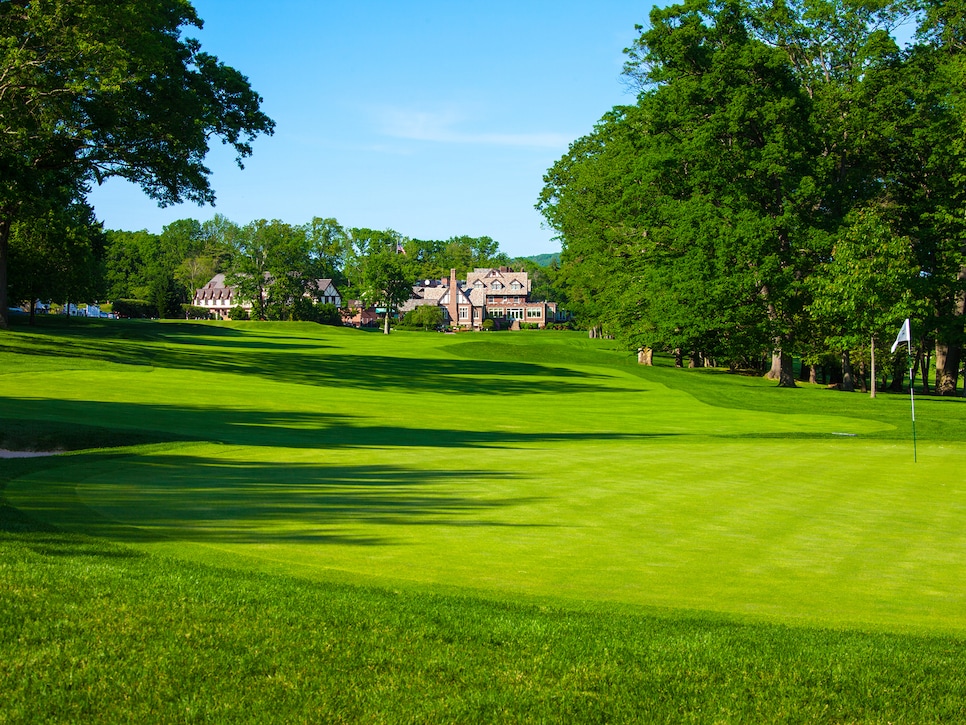 3 / 4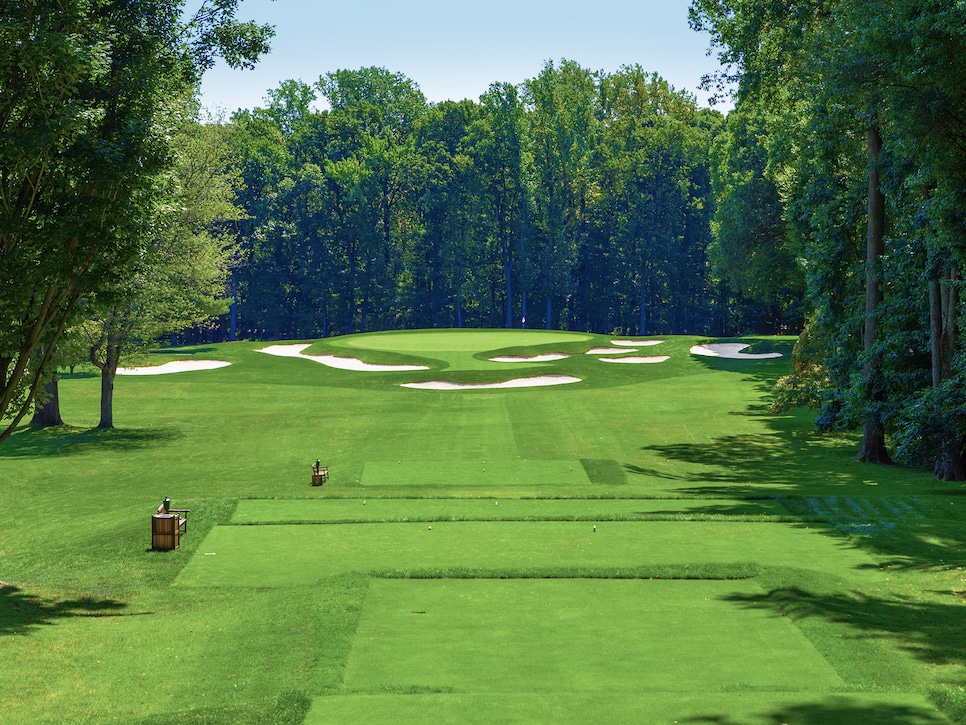 4 / 4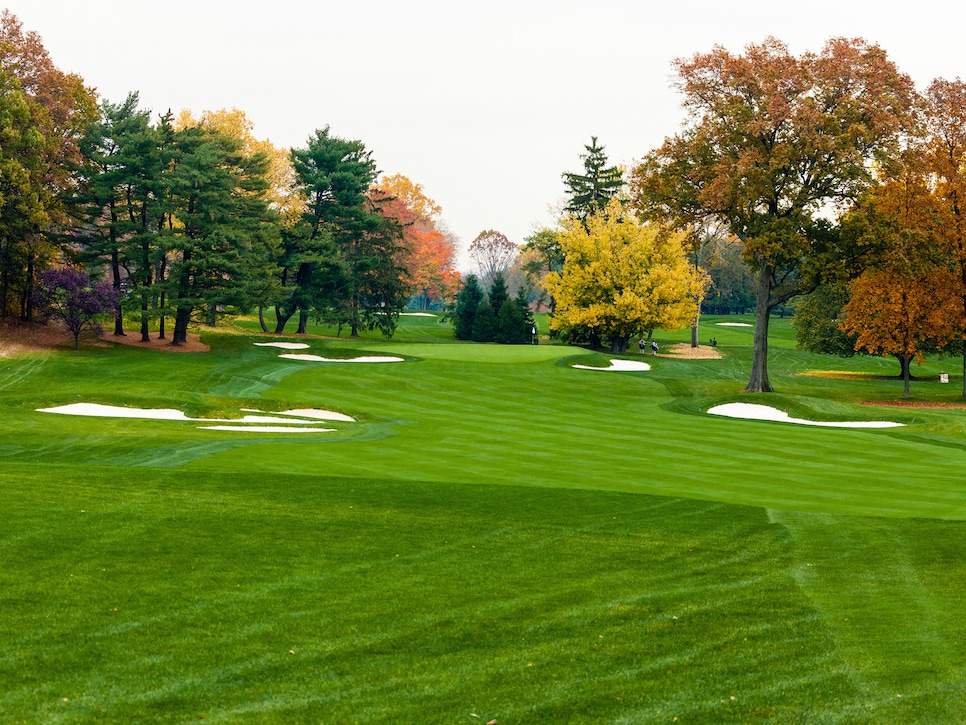 Overview
It's believed that when A.W. Tillinghast began constructing the Upper and Lower Courses at Baltusrol in 1919 (replacing Baltusrol's existing 18 holes), it was the first contiguous 36 holes built at the same time in America. Because of the Lower's tremendous major championship record, most consider the slightly shorter Upper to be a secondary course at the club. But between the two, it was the Upper, not the Lower, that hosted the first U.S. Open (and third in the club's history) in 1936, won by Tony Manero. The Lower didn't get its first Open until 1954, won by Ed Furgol. Baltusrol Mountain, just 200 feet high, looms above the right flank of the Upper, complicating drives and putts with a landscape that tilts more than appears to the eye. Gil Hanse will begin work on the Upper at the end of the 2023 season.
About
Designer
A.W. Tillinghast/(R) Robert Trent Jones, Sr., ASGCA/(R) Rees Jones, ASGCA
Awards
100 Greatest: Ranked since 2013.
2023-'24 ranking: 80th.
Previous ranking: 63rd.
Highest ranking: 58th, 2015-2016.
Best in State: Ranked in Top 5 in New Jersey since 2011.
Current ranking (and previously): 4th.
Panelists
Ratings from our panel of 1,900 course-ranking panelists
100 GREATEST/BEST IN STATE SCORES
Reviews
1 / 6
Review
"This is an outstanding course, doesn't get near its due because of the more famous championship Lower. Don't pass up an opportunity to play here!"
Read More
2022
2 / 6
Review
"The Upper sits on more naturally rolling terrain than its sister course and thus possesses more variety and distinctiveness than the Lower. Perhaps bested by only Winged Foot East as the best "second" course at a top club in the U.S., and the Upper is still preferred by some members. It will be fascinating to see the result of the Hanse team's master plan, with work starting in 2023."
Read More
2021
3 / 6
Review
"Amazing place, clubhouse is a treat to walk through. Conditions were superb."
Read More
2020
4 / 6
Review
"A very quality course with a lot of holes on the mountain which has a lot of movement on the fairways. Usually in great condition. An old course with a great old clubhouse. Caddies are great and all that I have used know the course and greens very well."
Read More
2018
5 / 6
Review
"Charming course that requires dealing with sidehill lies throughout the round - great clubhouse - more fun to play than the lower course"
Read More
2018
6 / 6
Review
"Fun course on a much more interesting piece of land than the Lower. Awesome history in the clubhouse with lots of great photos and mementos from all the majors played there."
Read More
2018
Readers
Collection of reviews from our readers
There are no reader ratings yet
Reviews
There are no readers reviews yet. Be the first to write a review.