1 / 1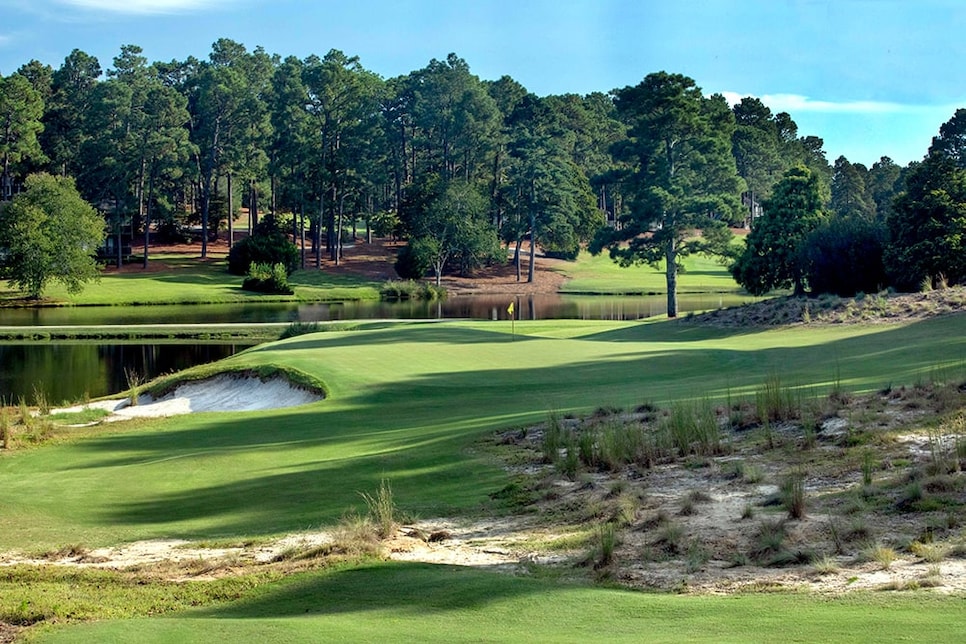 Overview
Don't overlook little No. 3, which is easy to do at a first glance at the scorecard with a maximum yardage of less than 5,200 yards. You'd never know it. This is serious golf, pound for pound the toughest course on property and a scaled-down version of No. 2. The greens are dazzling with the same crowned edges as big brother and recently revived bunkers and perimeter barrens that match. It's also the resort's best walk.
About
Designer
Donald J. Ross, ASGCA
Panelists
Ratings from our panel of 1,900 course-ranking panelists
Reviews
1 / 3
Review
"I'd argue this is the most overlooked course on the Pinehurst property, purely given the length (it's short for an 18 hole track). But that shouldn't disqualify it from being one of the most fun rounds of golf you can play on the property. With no need to take driver off of any tee (but plenty of holes you can) you can concentrate on ball striking and approach. The greens are also the closest to #2 on the whole property so you can get a sense of what's to come."
Read More
2021
2 / 3
Review
"Very difficult course to score due to diabolical greens. Tough to read and putt. Really hard 5155 par 68 course. Nice layout and ,any interesting holes."
Read More
2019
3 / 3
Review
"A short course by today's standards, but lots of fun to play. It is one of the courses that Tom Kite said he would warm up on for Pinehurst due to the demanding greens and pitching that is required. I made a hole in one on the long uphill par three here so I am a fan of that hole. Play it, and have fun.."
Read More
2018
Readers
Collection of reviews from our readers
There are no reader ratings yet
Reviews
There are no readers reviews yet. Be the first to write a review.