Mountaintop Golf & Lake Club
Cashiers, NC • Private
1 / 6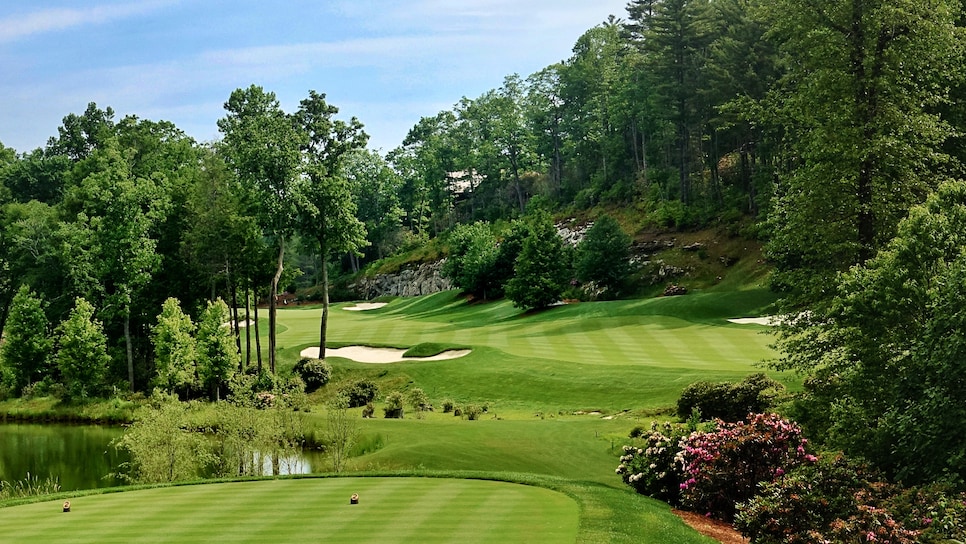 2 / 6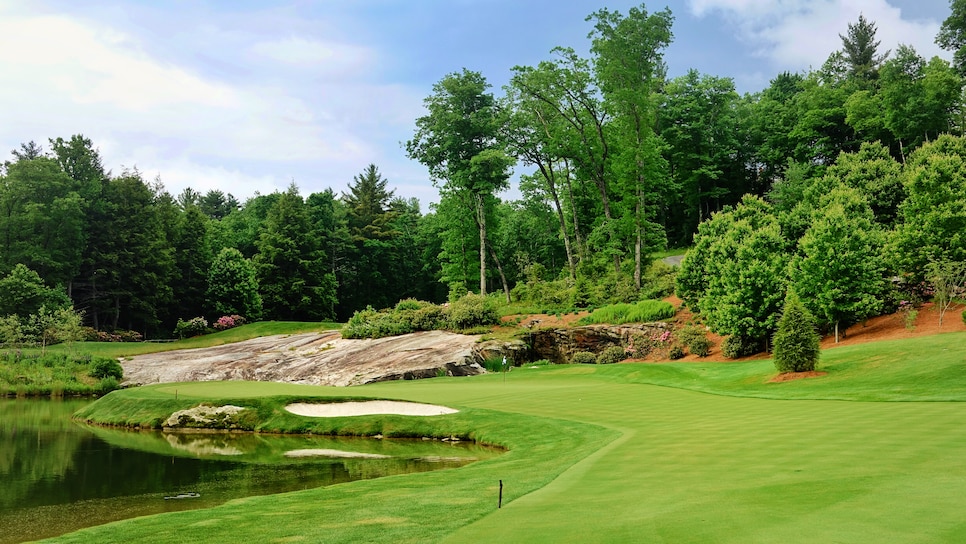 3 / 6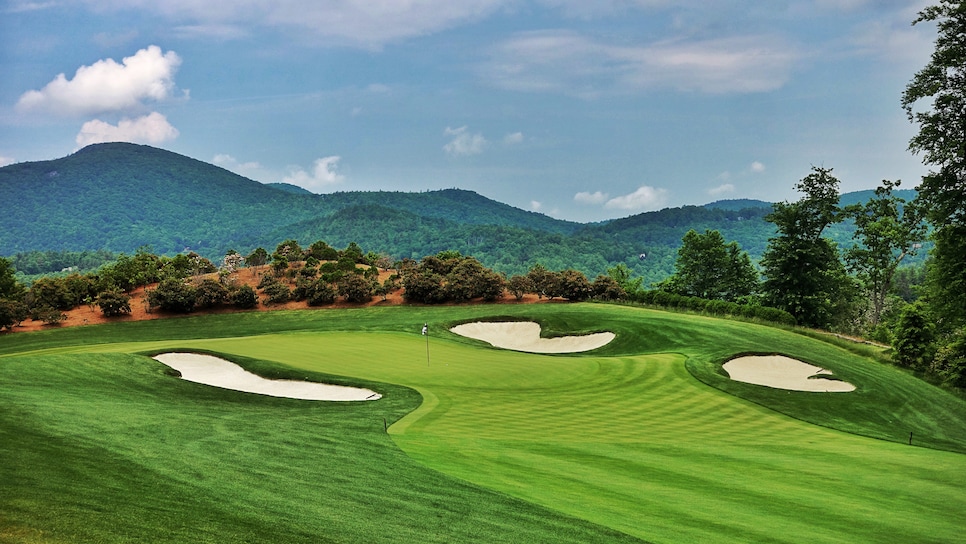 4 / 6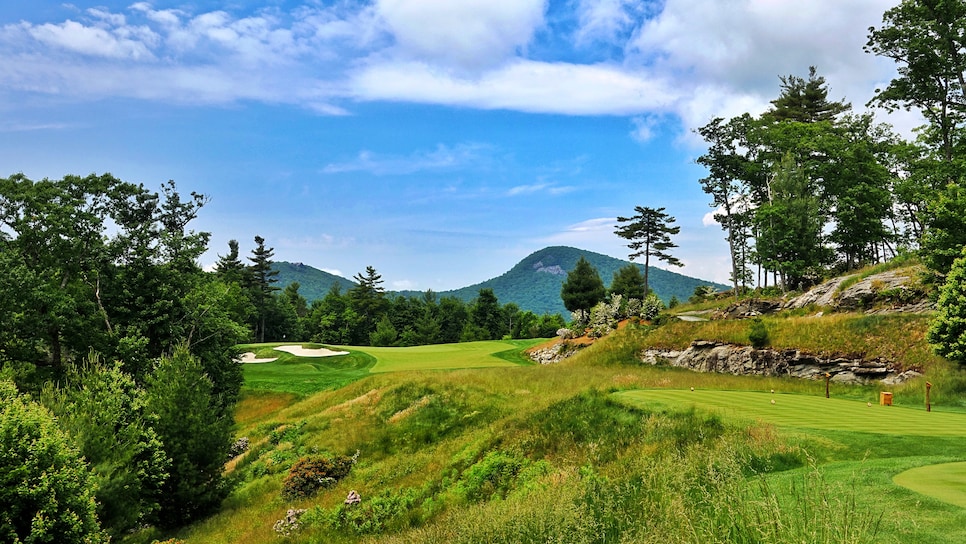 5 / 6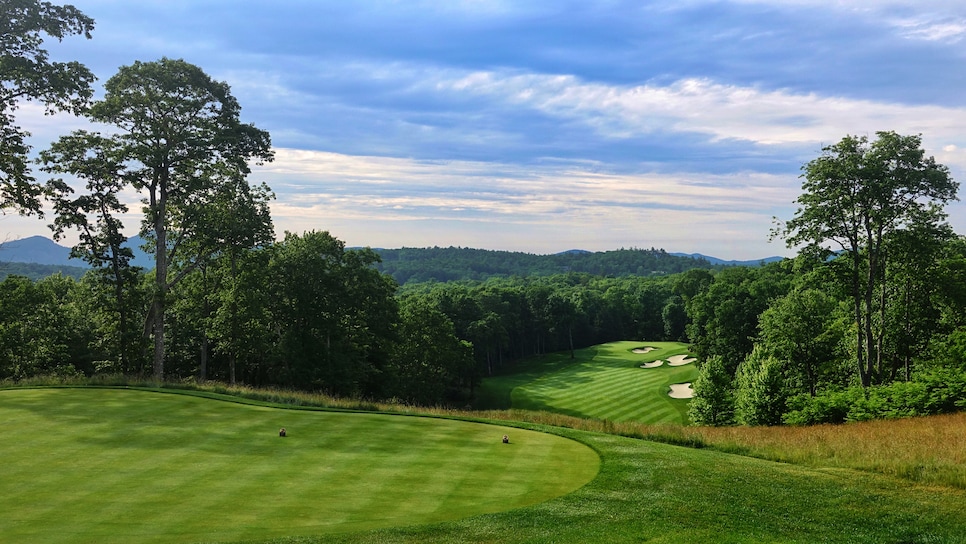 6 / 6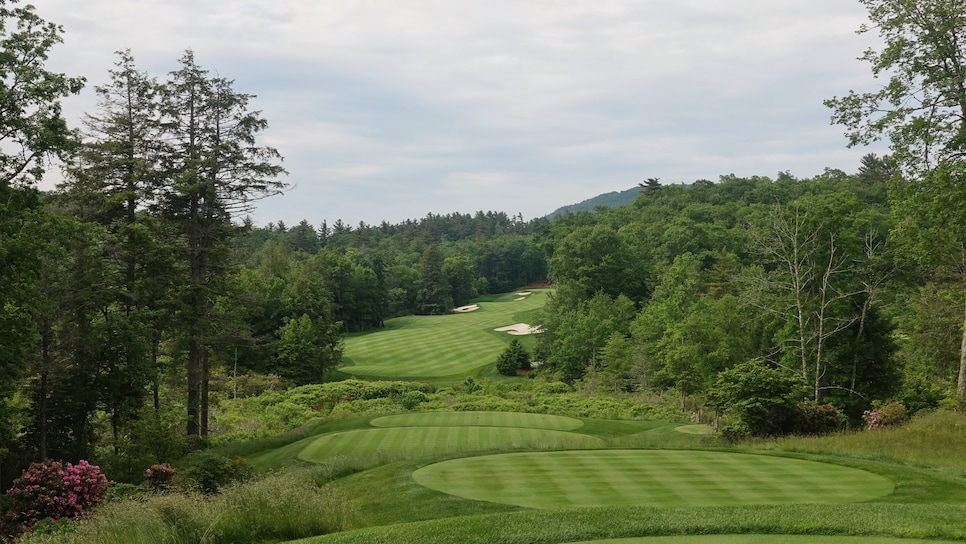 Overview
Unlike nearby Wade Hampton G.C., a Tom Fazio design ranked No. 32 that was routed through natural valleys to forego the need for dynamite, Mountaintop was blasted from solid rock. Some holes were forged through slopes of the Blue Ridge Mountains, like the par-4 sixth, edged by a 30-foot-high wall of granite on the right. Conservative estimates are that all that rock removal raised the cost of construction of this continuous-18 layout to $1 million per hole. The opening tee shot drops 100 feet, and six holes also play over a deep gorge formed by Hurricane Creek. Mountaintop proves there is no property too rugged for Tom Fazio.
About
Designer
Thomas Fazio, ASGCA
Awards
Second 100 Greatest: Ranked since 2017.
2023-'24 ranking: 111th.
Previous ranking: 113th.
100 Greatest: Ranked from 2011-2016.
Highest Ranking: 74th, 2011-2012.
Best in State: Ranked Top 5 in North Carolina from 2011-2018; Top 10 since 2009.
Current Ranking: 5th.
Panelists
Ratings from our panel of 1,900 course-ranking panelists
100 GREATEST/BEST IN STATE SCORES
Reviews
1 / 3
Review
"Great mountain golf course. Outstanding conditions with a super layout. Lots of elevations and interesting holes."
Read More
2022
2 / 3
Review
"This is one special mountain retreat with great golf and execptional amenities."
Read More
2019
3 / 3
Review
"Excellent use of mountain terrain. Most of the tee box are elevated and tee shot hits down the mountain to the fairway. Great conditions. They have the discovery land company comfort stations midway between each front and back nines. Special place! Extra nice finishes on the course, like small tees in a box with yardages on them (picture included), rock with a plaque of all the holes in one on that par three."
Read More
2018
Readers
Collection of reviews from our readers
There are no reader ratings yet
Reviews
There are no readers reviews yet. Be the first to write a review.