Owings Mills, MD • Private
1 / 3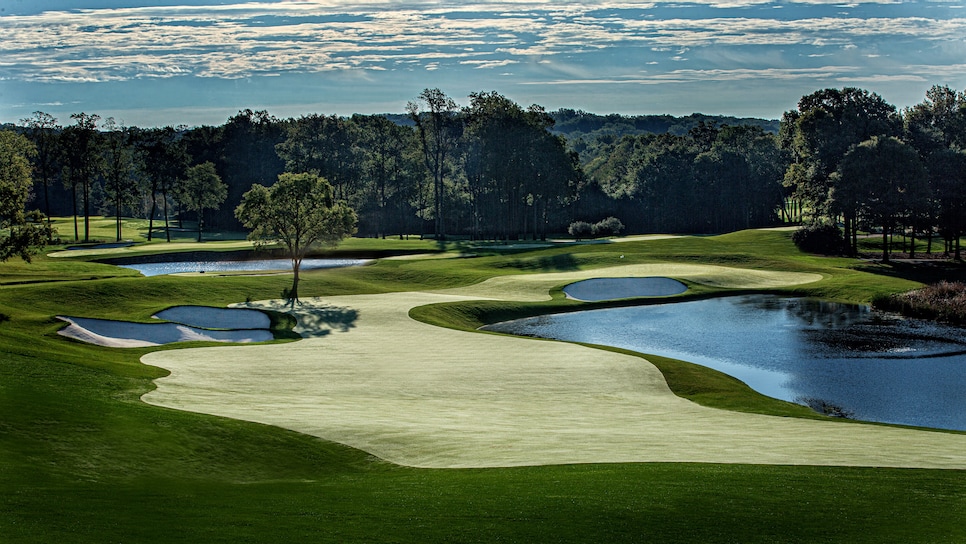 2 / 3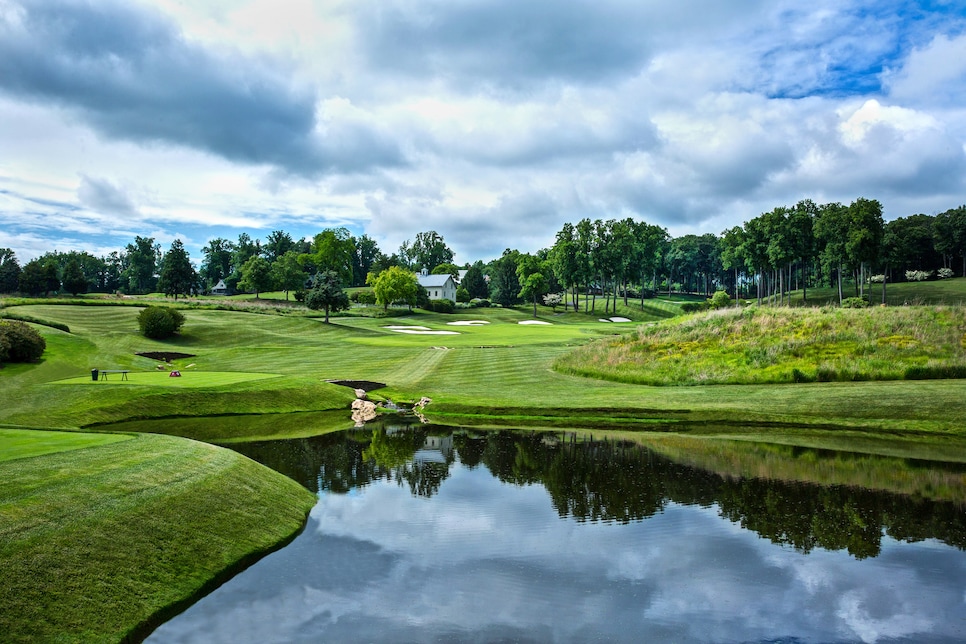 3 / 3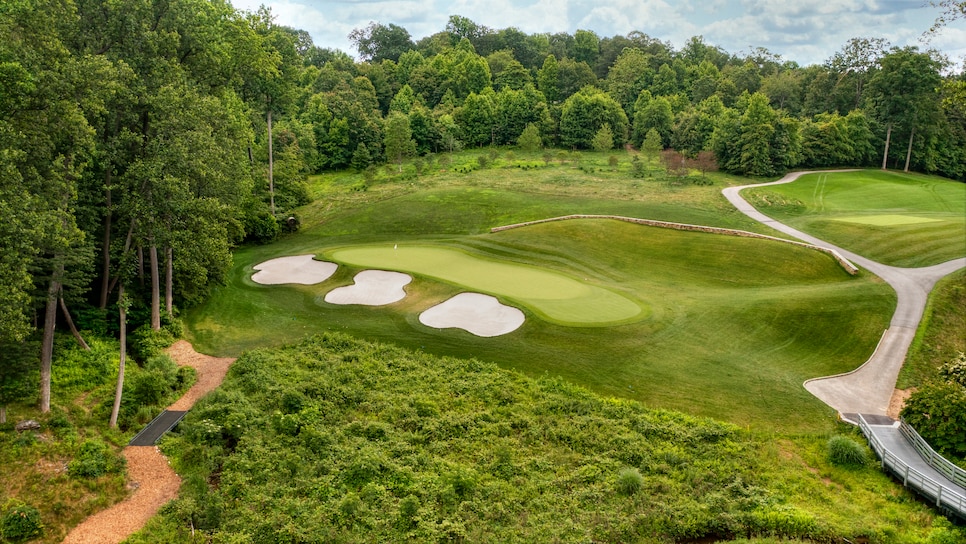 Overview
To compare the present Caves Valley against that which was originally built in the early 1990s is to recognize how much Tom Fazio has felt obligated to adjust his courses to today's club and ball technology. Back in 1991, the opening hole was a dogleg-left with a trap at the turn. Today it has four bunkers framing the landing area. The par-5 third had just two "buffer bunkers" along a lake to the right to stop high-handicap slices from landing in the drink. Those buffers are still there, but so too are three enormous bunkers down the left, stretching over 300 yards from the back tee. And so it is all the way around Caves Valley. There are now target bunkers mainly in play for big hitters and frontal bunkers at several greens to force pin-seekers to throw it in the air. Caves Valley is a players' club, and one remains a player only by being constantly challenged during a round.
About
Designer
Thomas Fazio, ASGCA
Awards
Second 100 Greatest: Ranked since 2013.
2023-'24 ranking: 157th.
Previous ranking: 135th.
Highest ranking: No. 132, 2015-'16.
Best in State: Ranked second, 2011-'12. Ranked third, 2013-'22. Ranked inside the top 5, 1993-2010.
Current ranking: 3rd.
Panelists
Ratings from our panel of 1,900 course-ranking panelists
100 GREATEST/BEST IN STATE SCORES
Reviews
1 / 8
Review
"Beautiful layout."
Read More
2021
2 / 8
Review
"Outstanding shot options over the opening four holes as well as on the multi angled tee boxes for the par 3s. Care and craftsmanship have been taken in overall aesthetics at this venue which exudes the essence of golf character."
Read More
2020
3 / 8
Review
"Good Tom Fazio Course on rolling terrain. The clubhouse and locker rooms are just stunning. Ambience is through the roof. Play it if you can."
Read More
2018
4 / 8
Review
"One of the best daily golf experiences one can enjoy in the mid-Atlantic. Course is always in great shape and you feel like you are away from it all. Great food as well."
Read More
2018
5 / 8
Review
"Very special place with everything you could imagine! Excellent course and conditions. Cottages are superb."
Read More
2018
6 / 8
Review
"Beautiful layout over rolling hills. Pure golf club."
Read More
2018
7 / 8
Review
"This is a very good Fazio course with all his usual strengths. It is a good test of all your skills. The design has a lot of variety and the conditioning was excellent. We stayed on the property and the dining and overall experience was exceptional."
Read More
2018
8 / 8
Review
"Outstanding variety of holes, excellent conditioning. You could not ask for much more."
Read More
2018
Readers
Collection of reviews from our readers
There are no reader ratings yet
Reviews
There are no readers reviews yet. Be the first to write a review.