1 / 6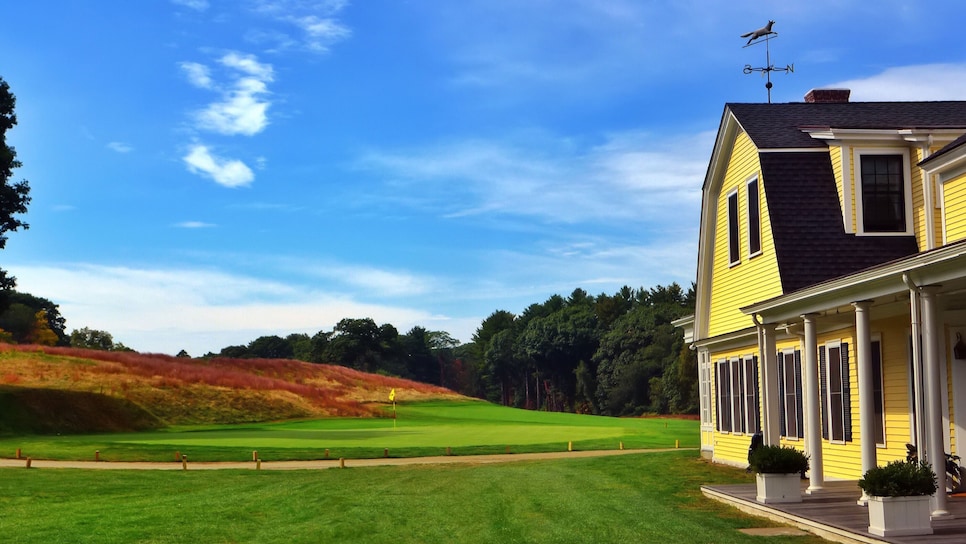 2 / 6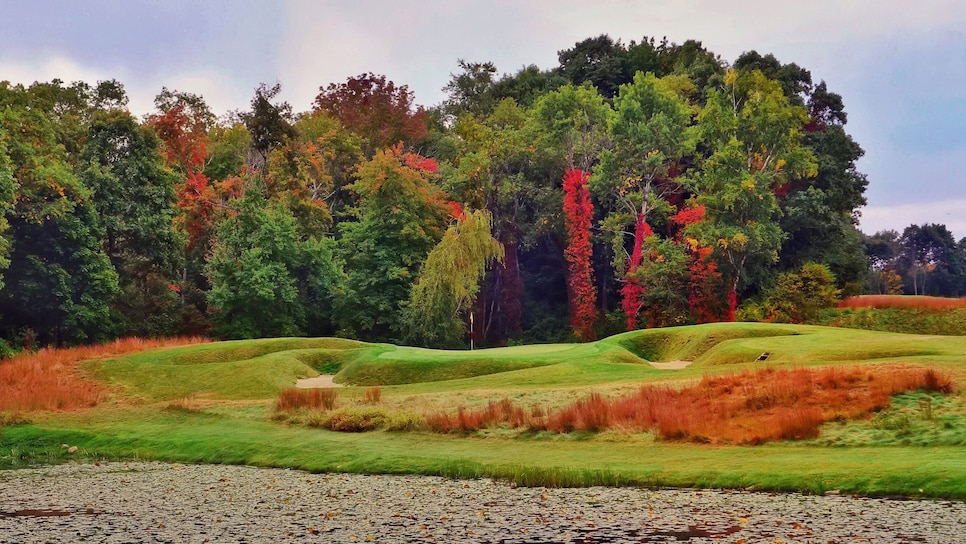 3 / 6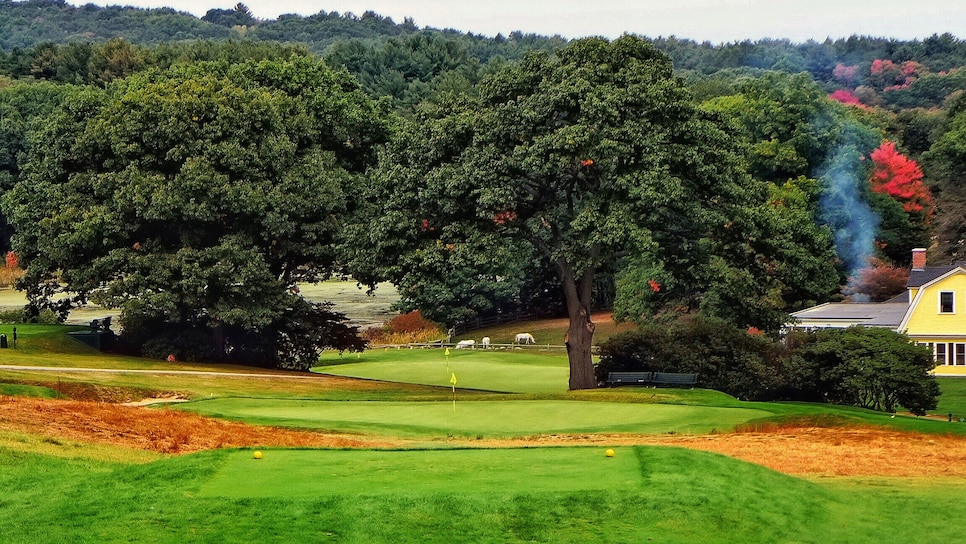 4 / 6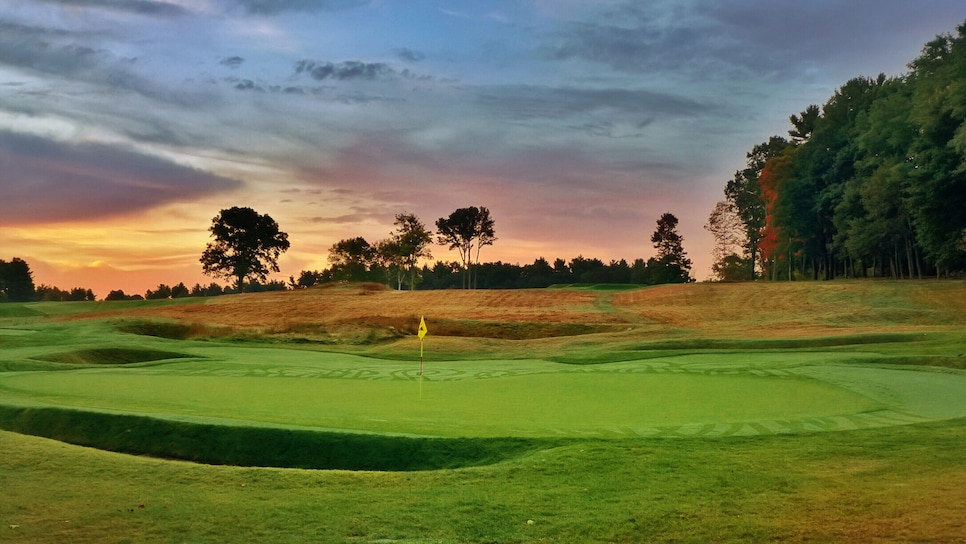 5 / 6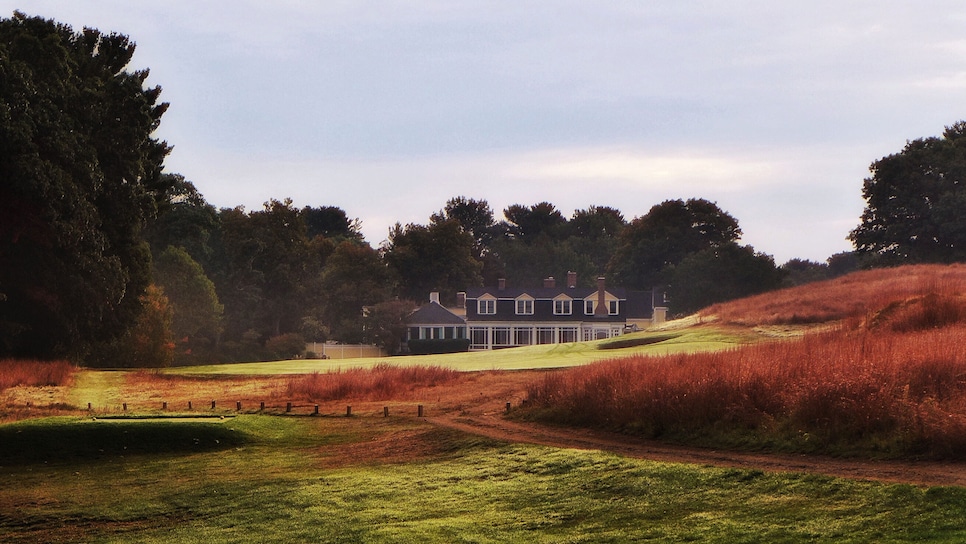 6 / 6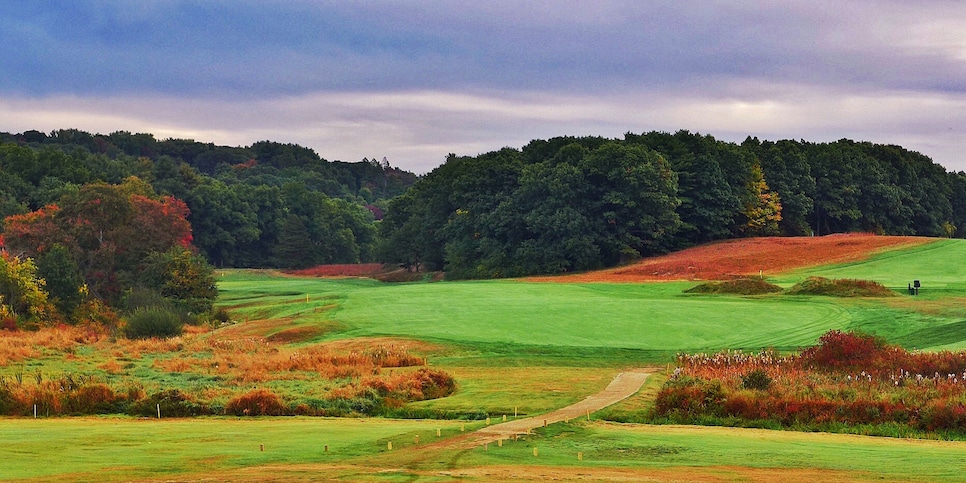 Overview
Few realize Myopia Hunt Club, a funky, quirky lark where greens look like bathmats and bunkers look like bathtubs, hosted four U.S. Open championships by 1908 (two of them when the club had only nine holes). Although the Open hasn't been back in over 110 years, Myopia has always retained a reputation of being a tough little rascal, with tiny greens, deep bunkers and several cross-hazards. Thanks to a Gil Hanse restoration, Myopia looks like it did in its U.S. Open heyday, but with much better turf conditions now.
Awards
100 Greatest: Ranked since 2019.
2023-'24 ranking: 50 (highest).
Previous ranking: 69th.
Best in State: Ranked third, 2021-'22. Ranked fourth, 2019-'20 Ranked fifth, 2015-'18. Ranked inside the top 5, 2001-'05. Ranked sixth, 2013-'14. Ranked seventh, 2011-'12. Ranked inside the top 10, 1987-'99, 2007-'10.
Current Ranking: 2nd.
Panelists
Ratings from our panel of 1,900 course-ranking panelists
100 GREATEST/BEST IN STATE SCORES
Reviews
1 / 10
Review
"Myopia is proof that distance can be neutralized with thoughtful positioning, angles and contour. A step back in time would be an understatement for Myopia. I have never played a course before that requires local knowledge and a caddie as much as Myopia. Maybe the hardest short golf course I've played. Only a small handful of tee shots that I felt comfortable over - after which requires in every instance a daft touch either on the 'half par' holes or with a strong second (12, 13 etc) Blind shots and crabby outcropping makes for a very distinct day"
Read More
2022
2 / 10
Review
"History oozes out of this experience playing Myopia Hunt from the moment you pull in till the final putt drops. Wonderful firm and fast playing surfaces that allow for a wide variety of shots to most holes either in the air or along the ground. Although the yardage is very short, one is kept in check w/ frightening green complexes on most holes and several tight tee shots and approach shots that challenge even the most skilled of players. Amazing site w/ stunning elevation changes. Fun course that is very walkable."
Read More
2022
3 / 10
Review
"The range is a polo field and you can hear the hounds ready to go for a fox hunt. Myopia Hunt is a time machine where you can escape the real world and go back in time 75- 100 years. Incredibly fun to play and great stories like the Taft Bunker (caddies kept a rope in the woods in case all 300 pounds of President Taft ever hit it in the deep bunker short of the 10th hole.) This place reeks of history and the way things were 100 years ago."
Read More
2022
4 / 10
Review
"Myopia Hunt is like stepping back in a time machine. Host of 4 U.S. Opens before 1910, the course has changed little since then and is wild fun, with many half-par holes and tremendous quirk on a surprising amount of elevation change. Holes like the par 3 9th with its narrow green and coffin bunkers need to be seen to be believed. The club is very private and difficult to access, but those who get the chance to play should drop everything and do so. I prefer it to Brookline and think it is my favorite course in New England."
Read More
2022
5 / 10
Review
"One of the more unique classic courses built in the US, Myopia takes its place next to National and Essex County Club among a couple others as great character golf courses. Probably the only golf course one can play anywhere that combines ever present hole quirkiness with the sight of horses running and the sound of hounds romping."
Read More
2021
6 / 10
Review
"There is no other course quite like Myopia, from the golf and clubhouse to the horses and the hounds...it feels like another era. Simply spectacular"
Read More
2018
7 / 10
Review
"What a wonderful club! Quirky to the max. Three of the first six holes are roughly the same distance and two are Par 4s and the other one is a Par 3. A few "all world" holes like #4, #7, and #9. Great finish with #17 "
Read More
2018
8 / 10
Review
"You feel like you step back in time playing Myopia Hunt Club. From bridle paths to polo grounds to a classic clubhouse/locker room and then an amazing course, it's a unique experience."
Read More
2018
9 / 10
Review
"This is an awesome place and a very special golf course. The course is a throwback to what golf was like 100 years ago. It is not difficult but the holes are so varied and unique that you are sad when the round is over. Get on if you can, it is a tough ticket."
Read More
2018
10 / 10
Review
"Simply one of those places where if you get the invite, you drop everything and go. But don't miss the first green to the left!"
Read More
2018
Readers
Collection of reviews from our readers
There are no reader ratings yet
Reviews
There are no readers reviews yet. Be the first to write a review.