1 / 7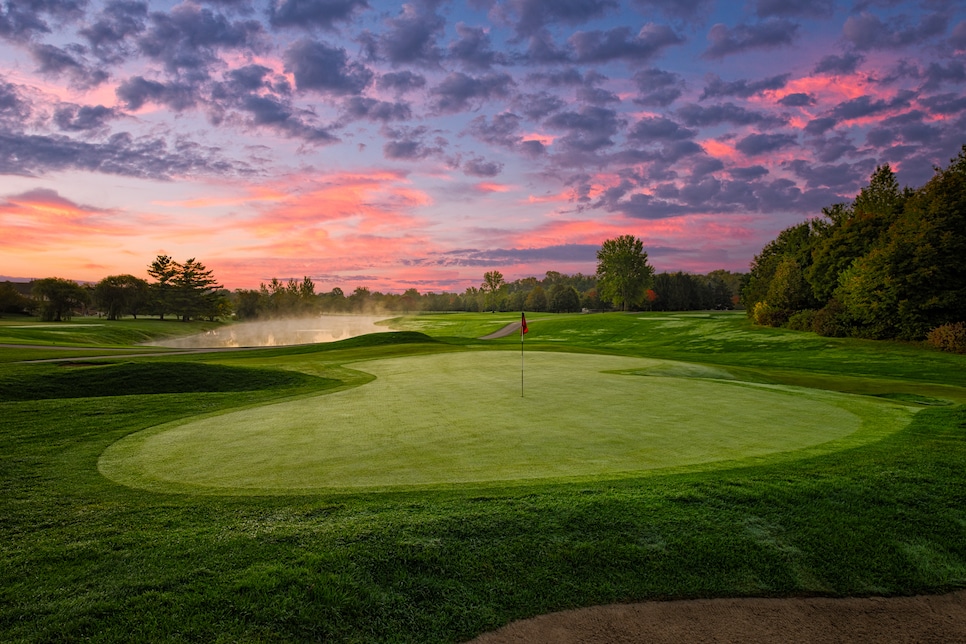 2 / 7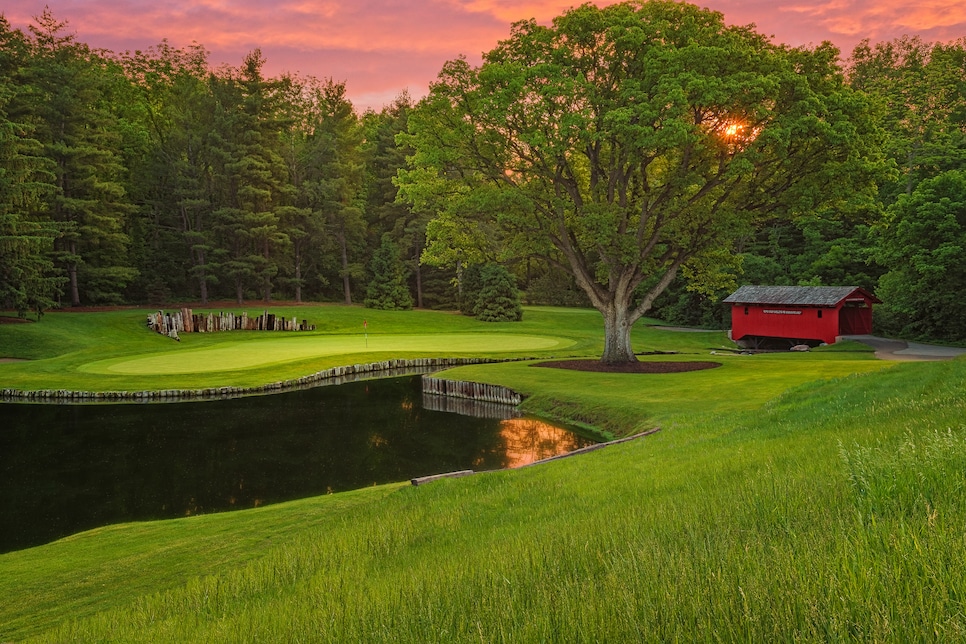 3 / 7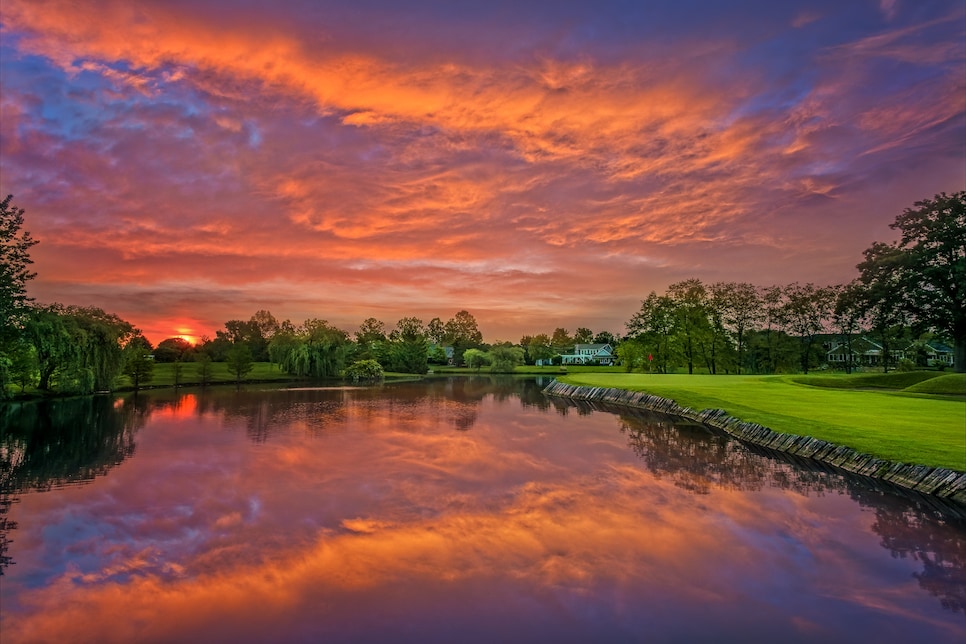 4 / 7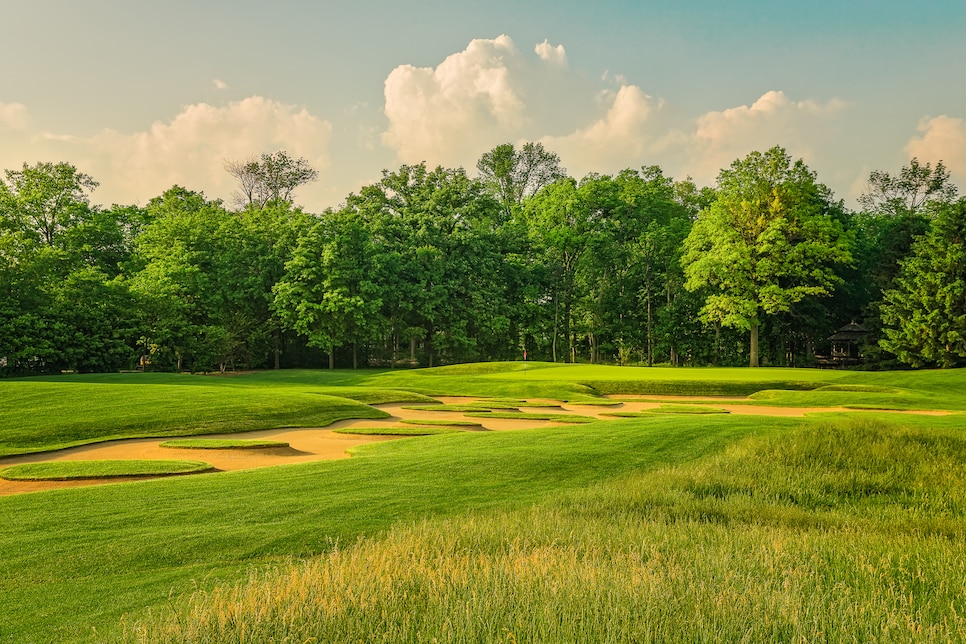 5 / 7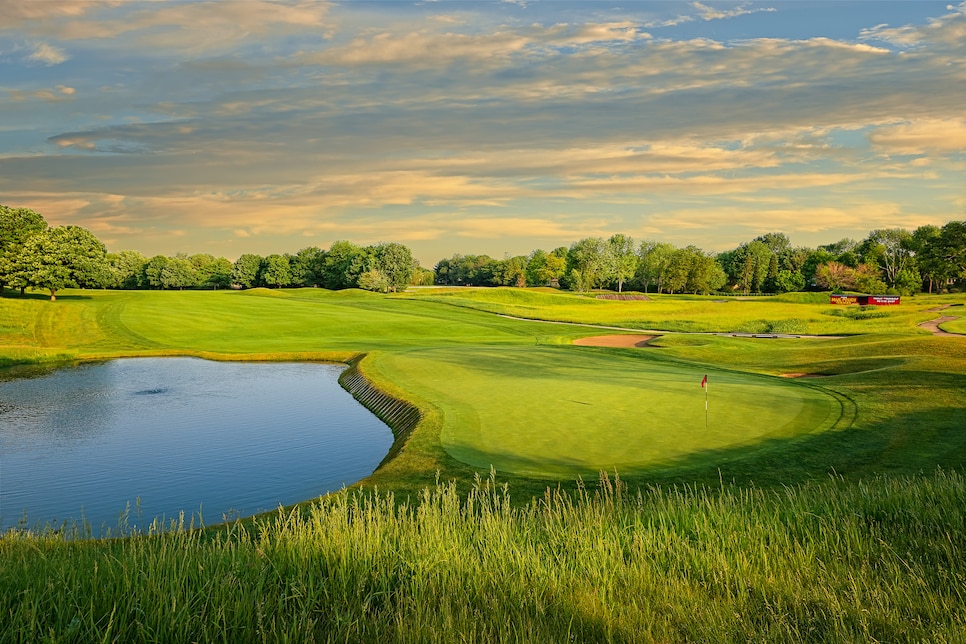 6 / 7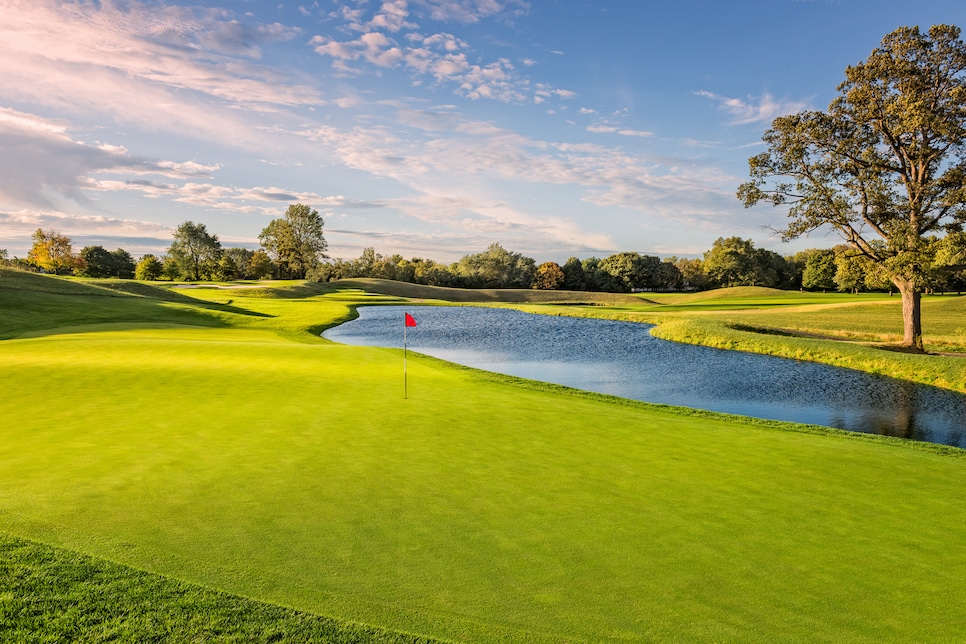 7 / 7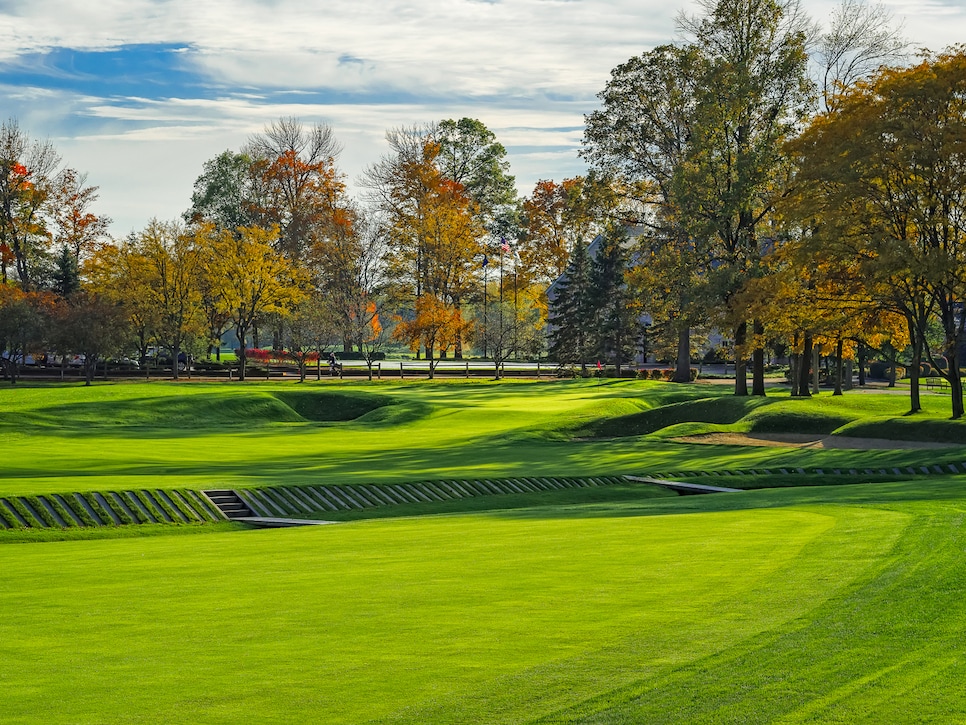 Dave Sansom/Courtesy of Crooked Stick
Overview
Crooked Stick is the course where Pete Dye became Pete Dye. Conceived following an extended tour of British courses, Pete founded Crooked Stick, located the land, raised the funds and designed the course, rejecting conventional golf holes in favor of radical ones, using bulkheads of vertical telephone poles to create abrupt change and long expanses of sand to emulate dunes. What's more, he built it himself, pressing even his wife, Alice, and young sons Perry and P.B. into construction work. They opened the back nine first, in 1965, with Mackenzie-style boomerang greens; the front nine came two years later, with lines and angles appropriated from Donald Ross. Crooked Stick was the first Dye course to host a major championship, the 1991 PGA Championship.
Awards
Second 100 Greatest: Ranked since 2021.
2023-'24 ranking: 101st.
Previous ranking: 106th.
100 Greatest: Ranked from 1971-2006 and 2009-'20.
Highest ranking: 54th, 2003-'04.
Best in State: Ranked first, 1985-'89, 1995-'97. Ranked second 2013-'24. Ranked fourth, 2011-'12. Ranked inside the top 5 since 1977.
Current ranking: 2nd.
Panelists
Ratings from our panel of 1,900 course-ranking panelists
100 GREATEST/BEST IN STATE SCORES
Reviews
1 / 6
Review
"Dye did a masterful job at his "home course" making all the holes appear and play much different. The Dyes lived along the 18th hole part of the year. Conditioning is typically the best in the state with firm and fast conditions throughout aided by miles of drain trenching that has been added over the years. The signature hole could arguably be the 6th, 8th, or 18th. The 6th offers a downhill par 3 guarded by pond to the short right with a difficult up and down to the left if one bails. A covered bridge frames the hole to the right of the pond. The 8th is a picturesque downhill par 4 with a green complex that is guarded by water to the left that has rail road ties transitioning between water and green. Difficult finish with the long par-3 17th guarded by a pond on the left and the long dogleg par-4 18th that is guarded by water the entire length of the hole as well as a difficult green complex that offers many challenging pin positions."
Read More
2022
2 / 6
Review
"A major championship course that you can play every single day. Easy to walk but not nearly as flat as you'd expect. Very chill golf club vibes. They don't put the back tees out for good reason."
Read More
2022
3 / 6
Review
"Great layout with a lot of history. John Daly's first win."
Read More
2021
4 / 6
Review
"Great small club with a memorable course."
Read More
2018
5 / 6
Review
"Nudges out French Lick Ross for my favorite Indiana course. Great strategy. Legit top 100 course. Great variety of holes."
Read More
2018
6 / 6
Review
"Although this is an early Dye design I think it is one of his best. It was very playable with an interesting and fairly traditional routing. It isn't overly penal but requires a variety of shots."
Read More
2018
Readers
Collection of reviews from our readers
There are no reader ratings yet
Reviews
There are no readers reviews yet. Be the first to write a review.