Best in State
The best golf courses in Arkansas
The Alotian Club has been the crown jewel of Arkansas since 2004, when Warren Stephens, son of former Masters chairman Jackson Stephens, commissioned Tom Fazio to create an oasis for him and his buddies. Fazio moved more than 1.5 million cubic yards of earth and top soil was trucked in on this incredibly steep and undulating land, which features 100 feet of elevation change, for instance, on the par-3 sixth hole. The club made one of the highest debuts in our ranking's history when it entered our America's 100 Greatest Courses ranking at No. 14 in 2011-2012. (It now sits at 38th on our rankings.) A top-level collegiate event, the Stephens Cup, was held at The Alotian Club, offering elite amateur players a chance to see this gloriously private club.
Another fast-rising course on our Best in Arkansas list, the Blessings Golf Club, also hosted the best players in college golf for the 2019 NCAA golf championships and is the venue for other collegiate events. Following an extensive renovation by Kyle Phillips, Blessings entered our national rankings for the first time in 2023—ranking 144th on our America's Second 100 Greatest courses.
We hope these events continue to shine a spotlight on a golf state that offers a depth of solid golf elsewhere in its borders.
Below you'll find our 2023-'24 ranking of the Best Golf Courses in Arkansas.
We urge you to click through to each individual course page for bonus photography, drone footage and reviews from our course panelists. Plus, you can now leave your own ratings on the courses you've played … to make your case why your favorite should be ranked higher.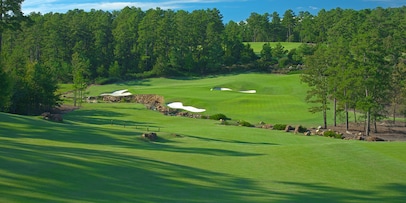 The Alotian Club gives us a hint of what Augusta National would have looked like had Bobby Jones established his dream course on even hillier terrain than Augusta. The first tee shot drops 70 feet to a fairway below, with the approach playing back uphill. The tee on the 205-yard par-3 sixth sits 85 feet above the green. Alotian, founded by Warren Stephens, son of former Masters chairman Jackson Stephens, is the first (and still only) course in Arkansas ever to make America's 100 Greatest. The Alotian name comes from the annual golf trips Stephens once took with his buddies. He called it the America's Lights Out Tour, and participants called themselves The Alotians.
View Course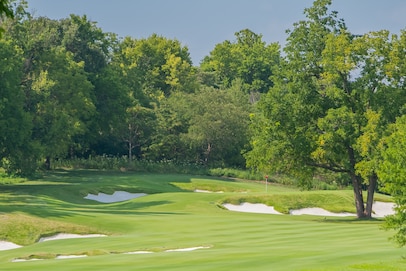 George Thomas conceived of the idea of a "course within a course" when designing Los Angeles Country Club in the early 1920s, creating various tees for different holes that changed the angles of play and even the par values on different days. That's part of the concept of Blessings in northwest Arkansas, where Robert Trent Jones II built a multifaceted routing that can be played in a variety of different lengths and combinations intended to challenge the game's best collegiate players (Blessings hosts a variety of NCAA tournaments and was the site of the 2019 National Championships), including one setup with a USGA course rating of 80.9 and a 155 slope. Several holes cross over each other in the manner of old links courses, though there's nothing linksy about the rural, wooded and sloping property bisected by Clear Creek. When you build a course for an individual owner—in this case John Tyson of Tyson Foods—you get to break the rules. In 2018, architect Kyle Phillips remodeled Blessings to make it more walkable, creating a new first hole, relocating several greens, and shifitng and rebuilding bunkers to increase strategic diversity.
View Course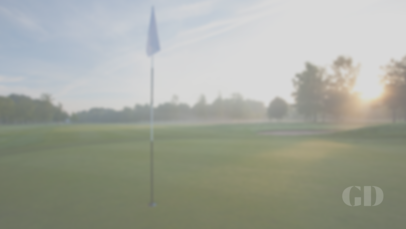 View Course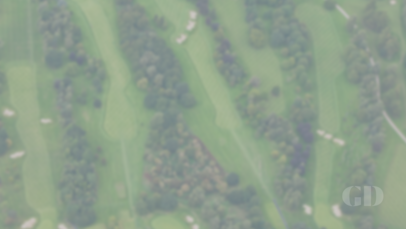 Private
Hot Springs Village, AR
View Course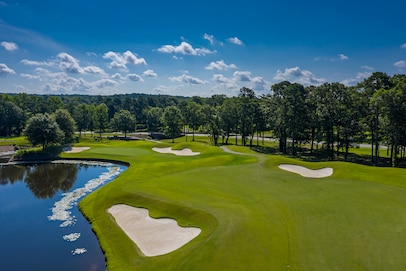 View Course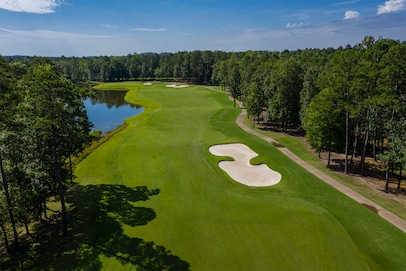 View Course