1 / 1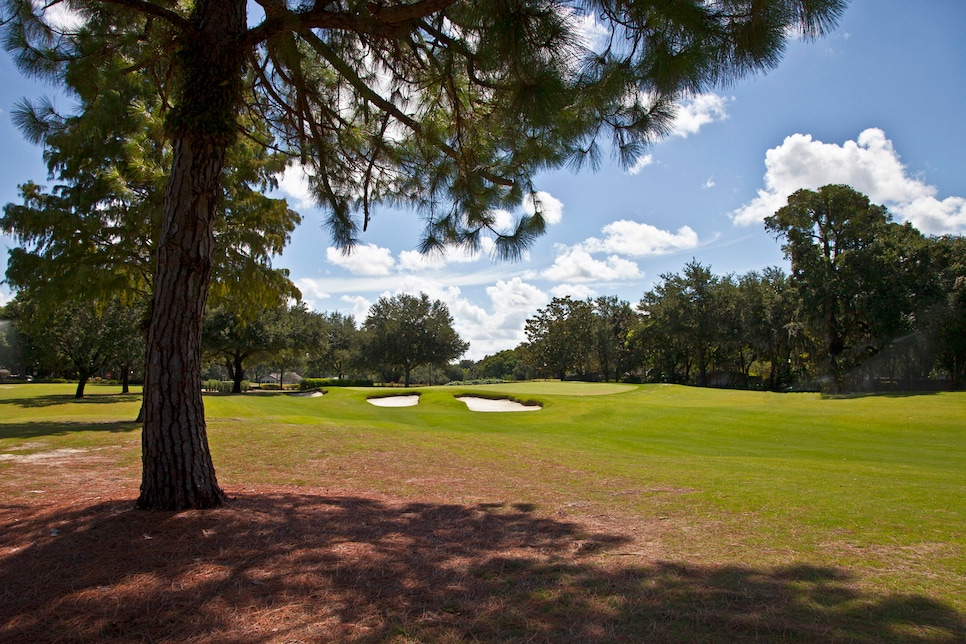 Overview
A par 35 that stretches out to 2,480 yards, what Winter Park lacks in distance it makes up for in dramatic green contours, steep bunkers and moss-covered oaks. As Golf Digest's Architecture Editor Emeritus Ron Whitten wrote on Winter Park: "Keith Rhebb, longtime course builder for the firm of Coore and Crenshaw, and Riley Johns, winner of the 2014 Lido Design Contest, teamed up to rip apart and restitch WP9, as it is now called, providing it with much-needed character and sterling turf."
Panelists
Ratings from our panel of 1,900 course-ranking panelists
Reviews
1 / 3
Review
"The character of the green complexes make this course a joy to play. I can't believe that this course has some of the best bunkers that I have seen. My wife and I walked it one afternoon and had the most fun golfing that we have had in years. The walk through the city and around the neighborhoods was spectacular. It is not a hard course. It is not a long course. However, I could enjoy playing this course everyday with my buddies without feeling short-changed. Visit the course and then hang out in town."
Read More
2019
2 / 3
Review
"Great community golf course that can be enjoyed by people of all ages. Presents a challenge for the low handicapper, as well as a beginner can come out and take up the game on it. A model more cities need to go to as a public golf option."
Read More
2018
3 / 3
Review
"One of the best nine holes courses in the country. Best public option in the Orlando area."
Read More
2018
Readers
Collection of reviews from our readers
There are no reader ratings yet
Reviews
There are no readers reviews yet. Be the first to write a review.