1 / 10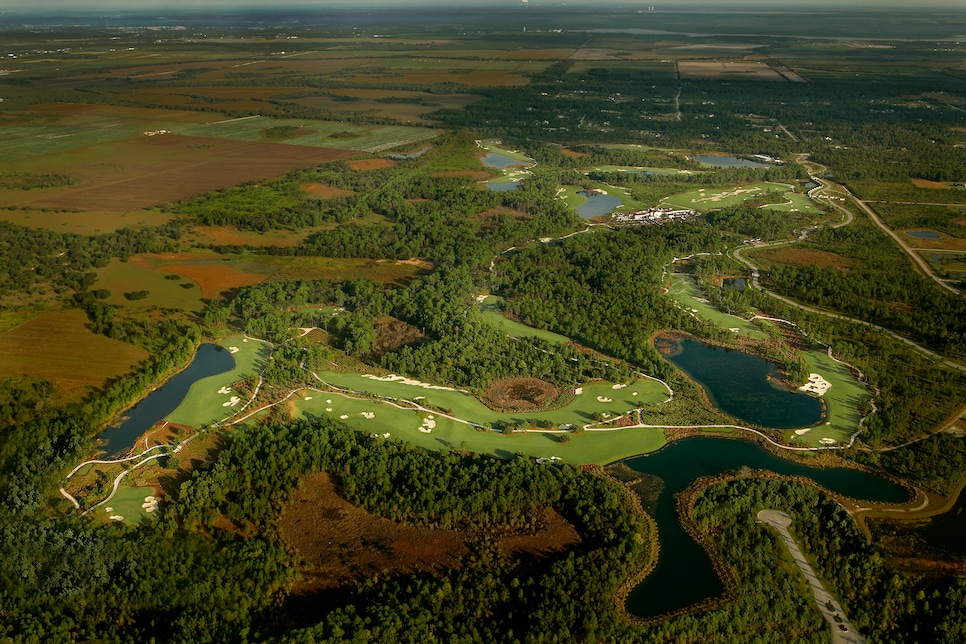 2 / 10

3 / 10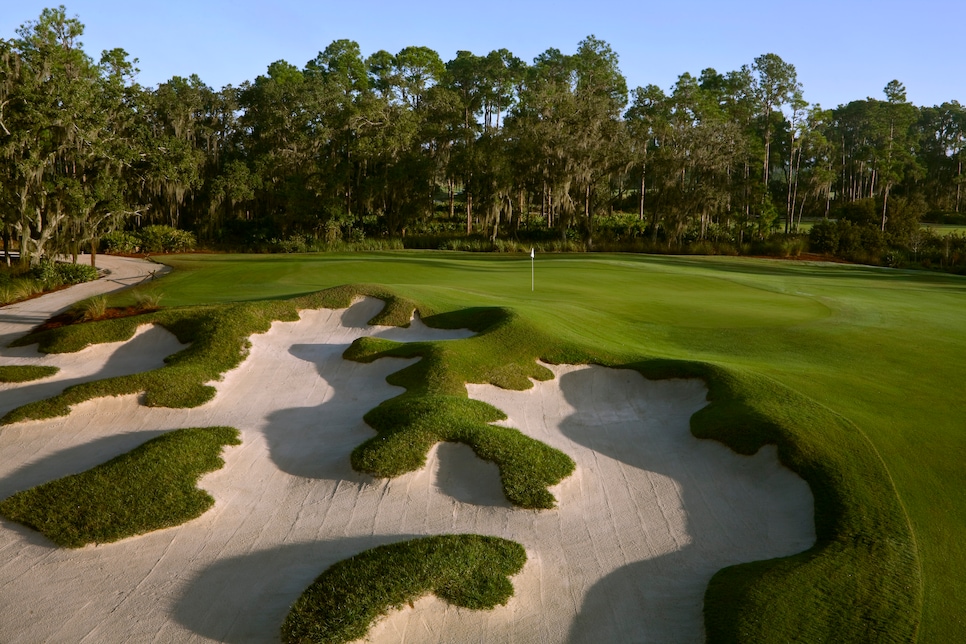 4 / 10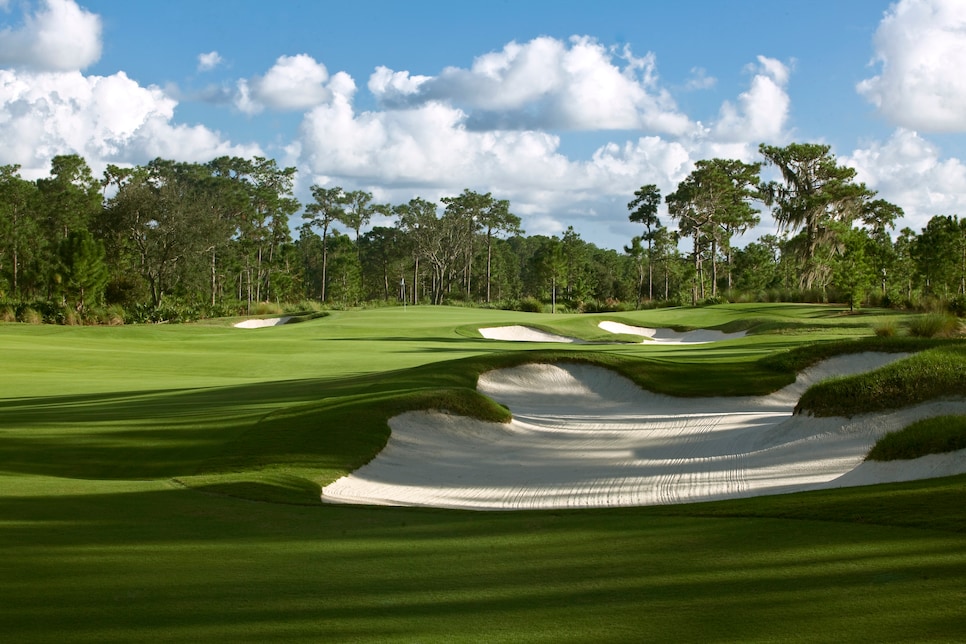 5 / 10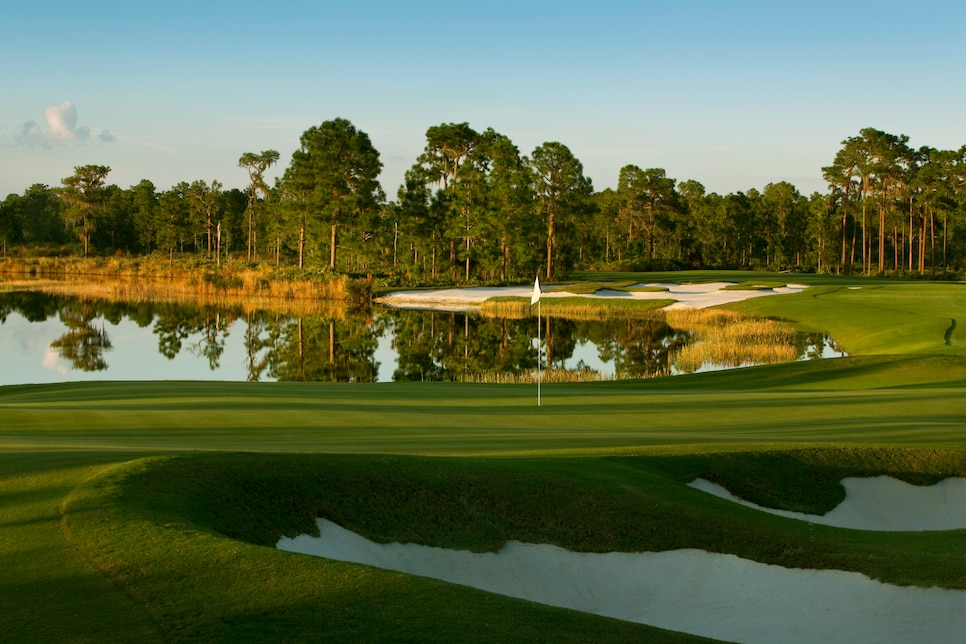 6 / 10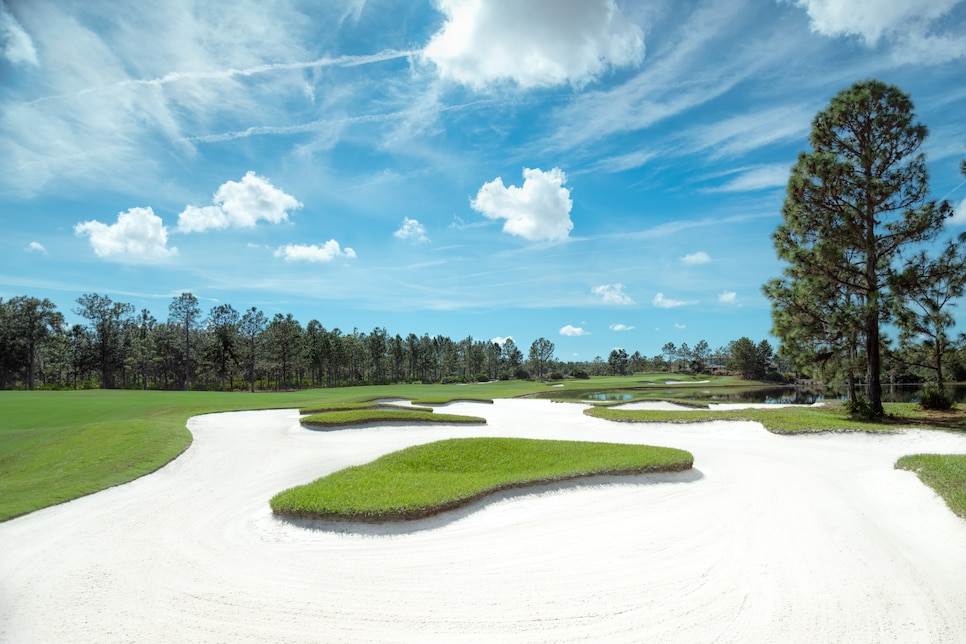 7 / 10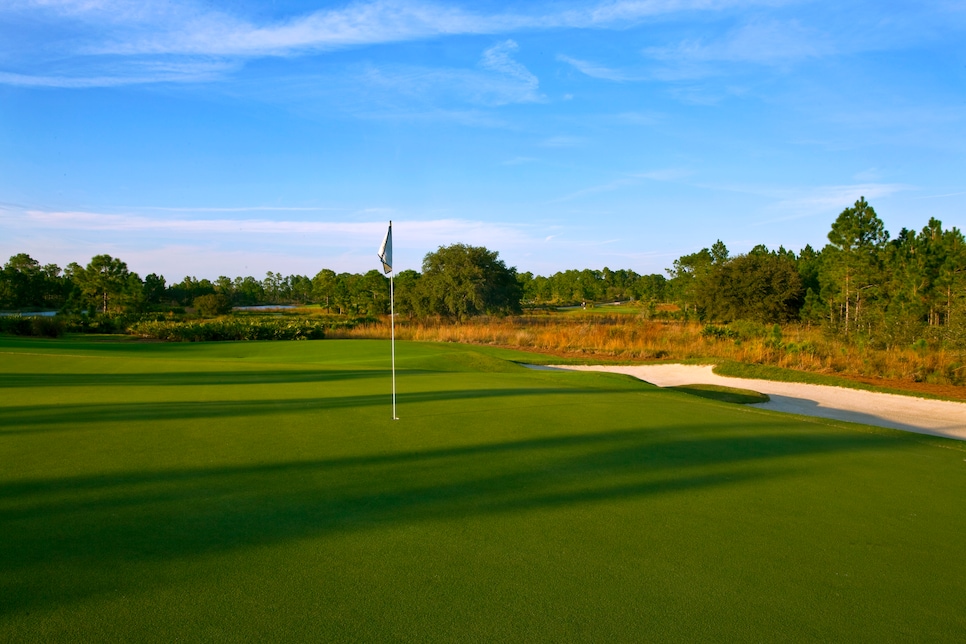 8 / 10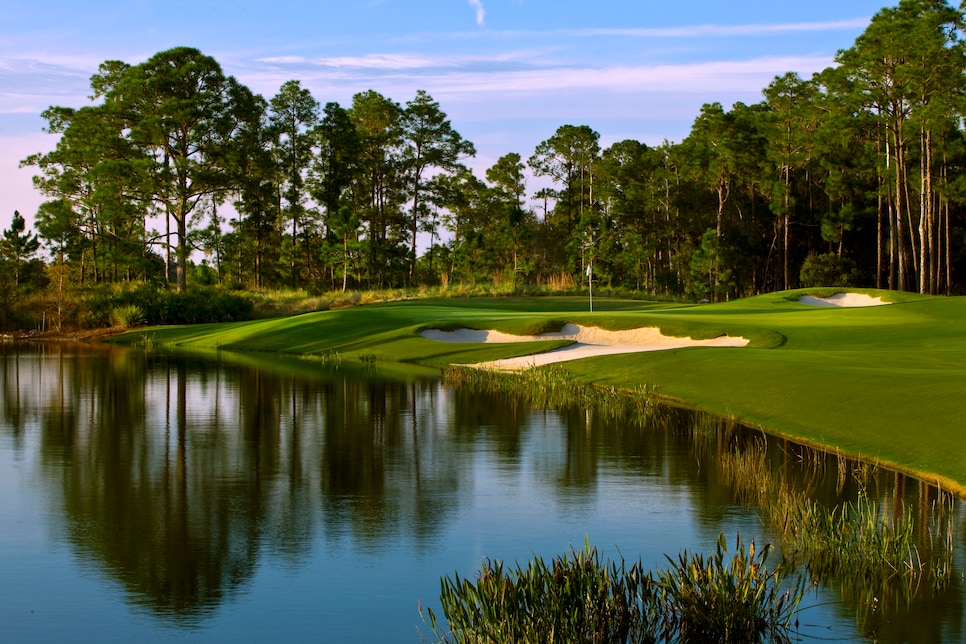 9 / 10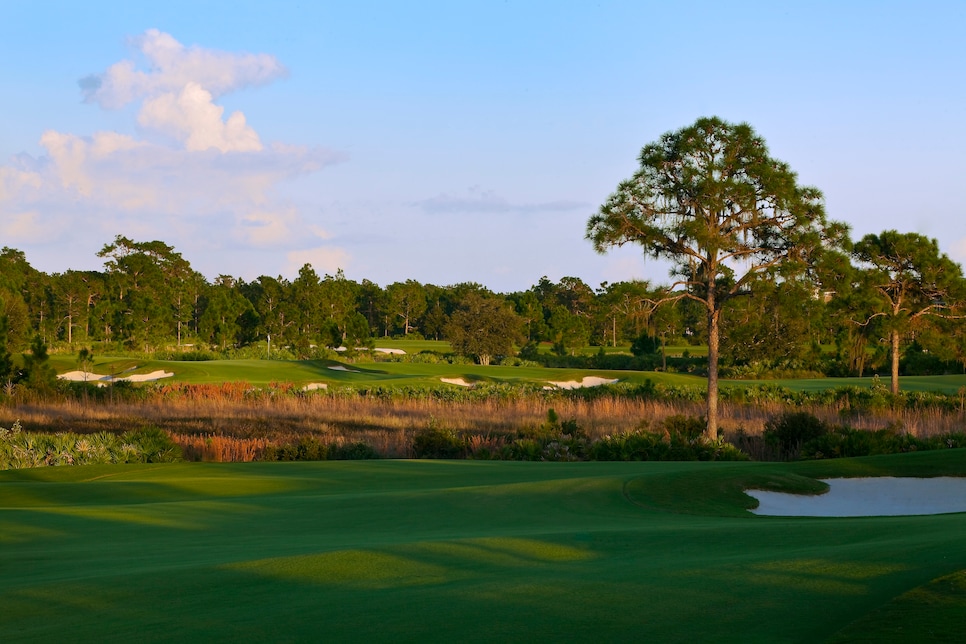 10 / 10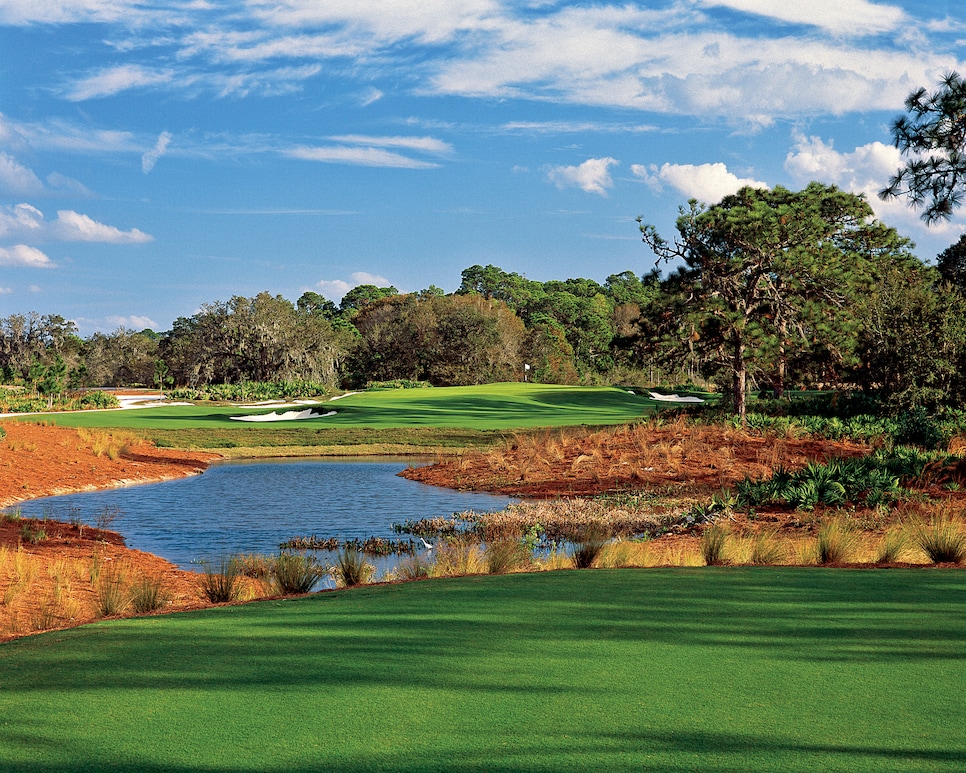 Overview
The Concession was originally established by Sarasota resident Tony Jacklin, who convinced Jack Nicklaus to handle the design while Jacklin would offer design suggestions. The club name honors the famous final-putt concession from Jack to Tony in the 1969 Ryder Cup, which resulted in a tie between the teams and a moral victory for the underdog Europeans. The Concession is a terrific design, a rare Nicklaus one that's not a residential development. The course flows across a variety of landscapes—meadows, wetlands, oak hammocks and pine forests—with spectacular bunkering and exciting green contours. Jack had been working on this course at the same time he and Tom Doak were doing No. 43 Sebonack, and Jack later admitted the small, heavily-contoured greens at The Concession were inspired by those at Sebonack. In 2021, The Concession hosted the World Golf Championships - Workday Championship, won by Colin Morikawa.
About
Designer
Jack Nicklaus, ASGCA/Tony Jacklin
Awards
Second 100 Greatest: Ranked since 2013.
2023-'24 ranking: 133rd.
Previous ranking: 141st.
Highest ranking: No. 105, 2013-'14.
Best in State: Ranked fourth, 2011-'14. Ranked sixth, 2019-'24. Ranked seventh, 2015-'18.
Current ranking: 6th.
Panelists
Ratings from our panel of 1,900 course-ranking panelists
100 GREATEST/BEST IN STATE SCORES
Reviews
1 / 6
Review
"A terrific Jack Nicklsus/Tony Jacklin design built in the Florida wetlands. Course has a nice mix of holes but the wicked greens provide a great defense of par here."
Read More
2021
2 / 6
Review
"Very unique set of holes with some really cool short par 4s and par 5s that make you think with a ton of different shot options. Lots of very cool history as well (even have one of the "hideous" Ryder cup shirts from infamous Brookline!)"
Read More
2021
3 / 6
Review
"Very challenging course that requires precise iron shots into greens. Severe runoffs that creates tough up and downs..."
Read More
2020
4 / 6
Review
"The Concession is a special golf course. The place is built around a historic moment and it is embraced throughout the facility. The practice area is amazing with maybe the best short game area that I have seen. The course is very good. The dogleg holes offer many options to be heroic by biting off as much as you want on the tee shot. The green complexes are amazing and it is amazing to face a pitch shot in Florida with the green above your head. There are some treacherous shots around the greens. The par 3 course and 18 hole putting course are amazing."
Read More
2020
5 / 6
Review
"Beautiful course in fantastic shape. Very difficult but still enjoyable."
Read More
2018
6 / 6
Review
"Excellent golf course. Very challenging course, with a route for a higher handicap player to play each hole. Fantastic greens!"
Read More
2018
Readers
Collection of reviews from our readers
There are no reader ratings yet
Reviews
There are no readers reviews yet. Be the first to write a review.