1 / 7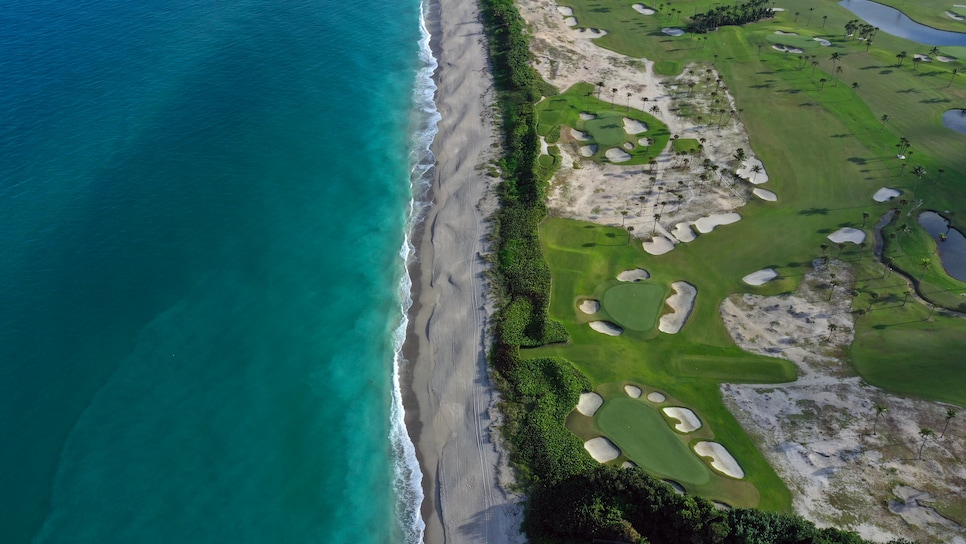 2 / 7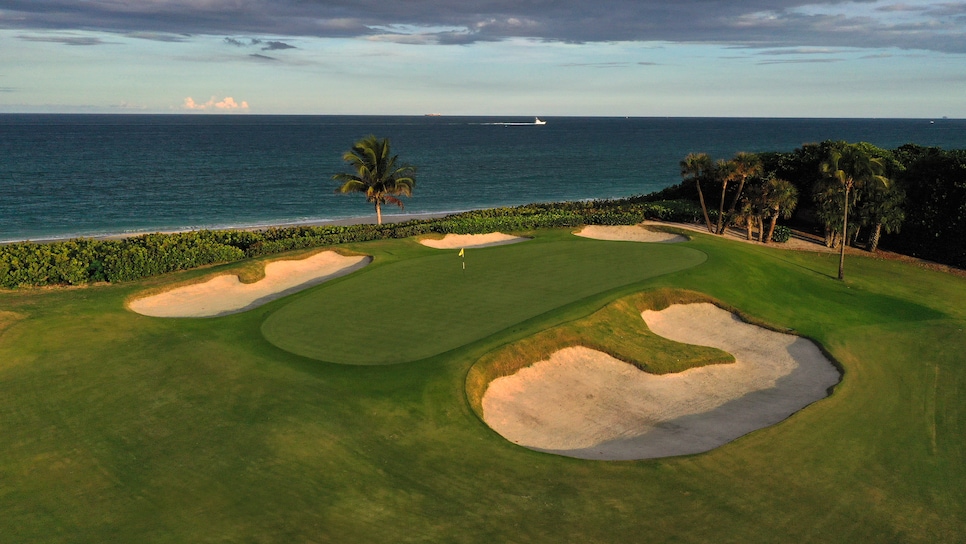 3 / 7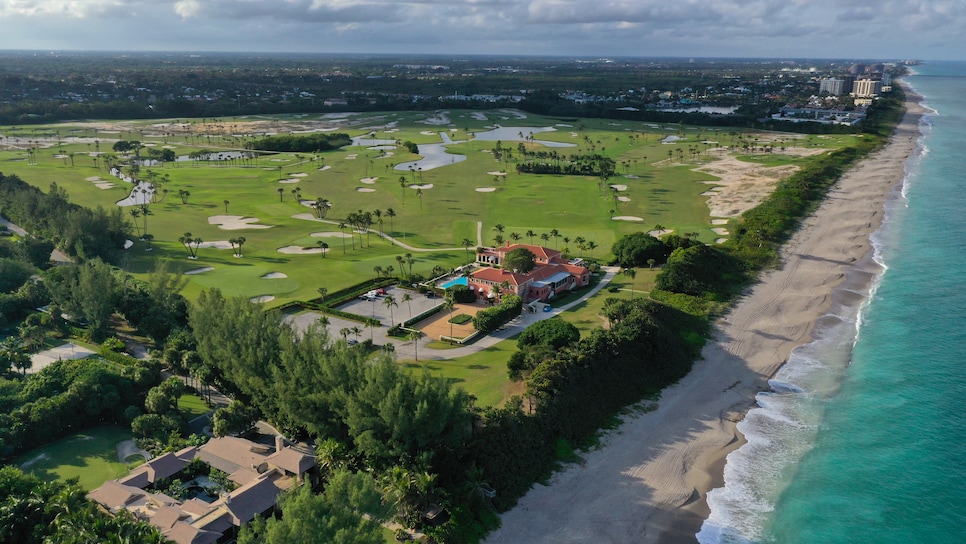 4 / 7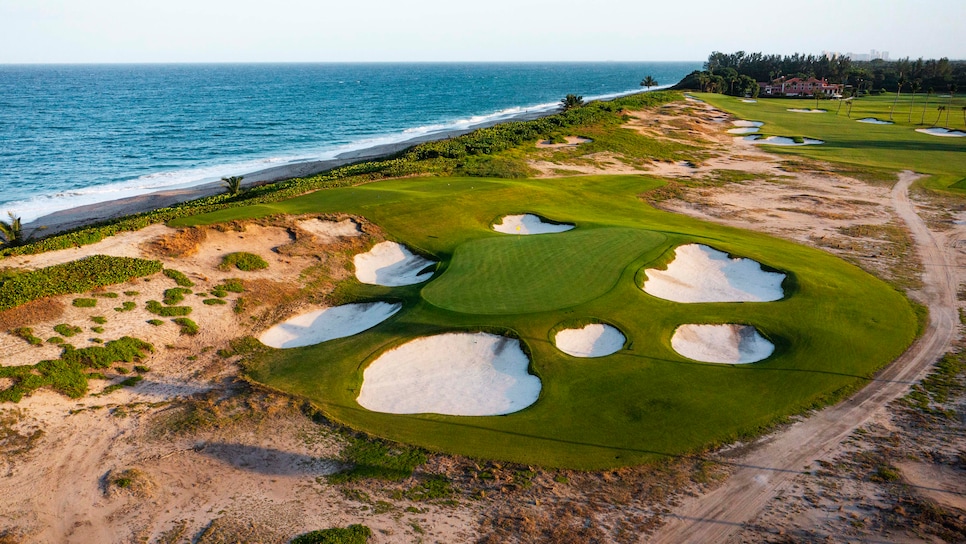 The par-3 17th at Seminole Golf Club.
Carlos Amoedo
5 / 7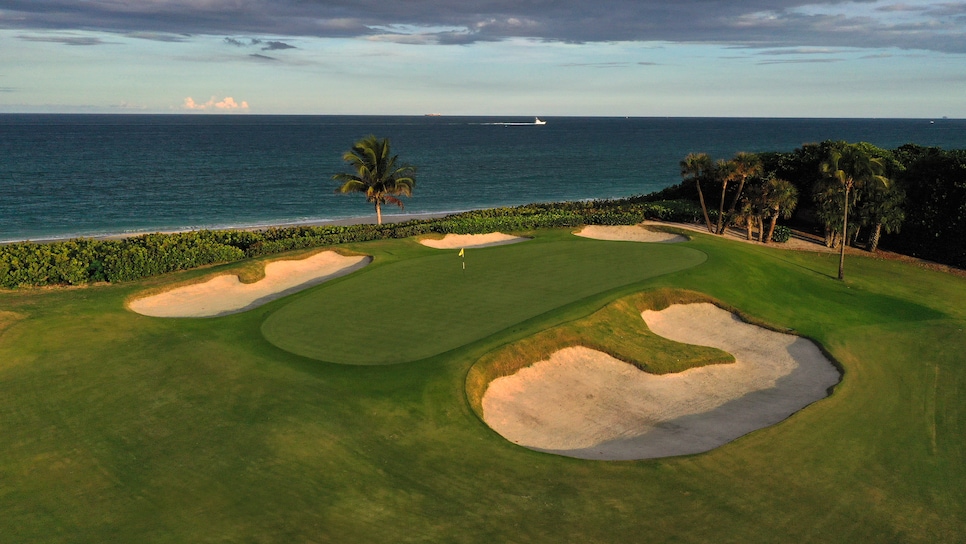 6 / 7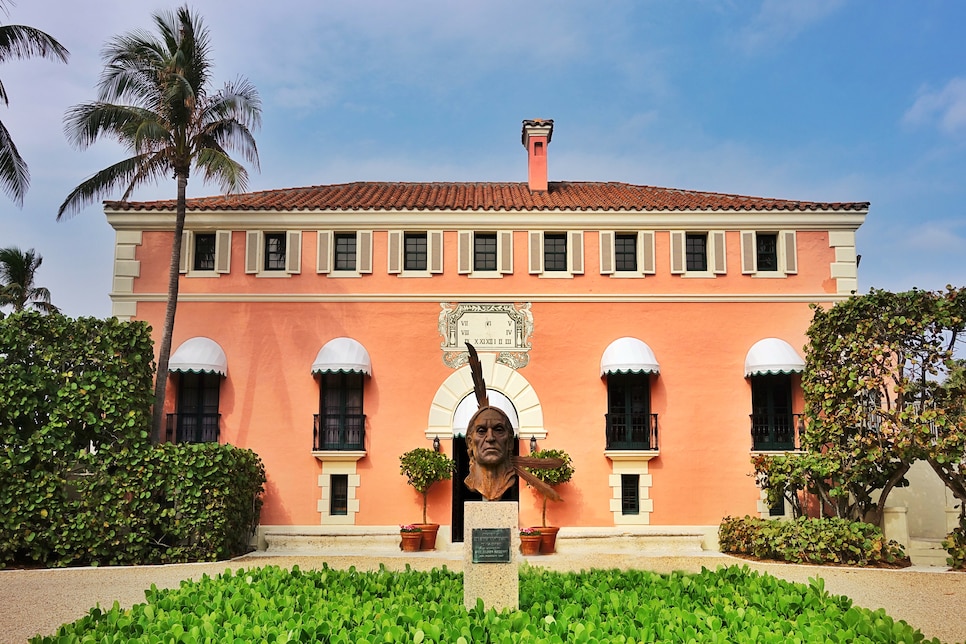 7 / 7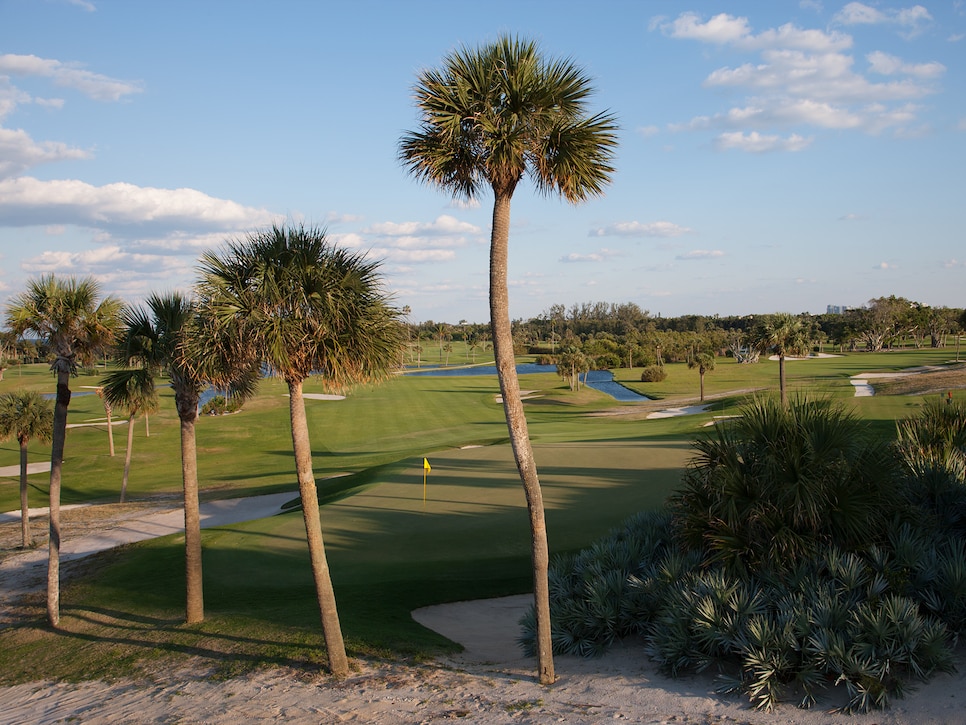 Overview
A majestic Donald Ross design with a clever routing on a rectangular site, each hole at Seminole encounters a new wind direction. The greens are no longer Ross, replaced 50 years ago in a regrassing effort that showed little appreciation for the original rolling contours. The bunkers aren't Ross either. Dick Wilson replaced them in 1947, his own version meant to the imitate crests of waves on the adjacent Atlantic. A few years back, Bill Coore & Ben Crenshaw redesigned the bunkers again, along with exposing some sandy expanses in the rough. Seminole has long been one of America's most exclusive clubs, which is why it was thrilling to see it on TV for a first time during the TaylorMade Driving Relief match, and then again for the 2021 Walker Cup.
About
Designer
Donald J. Ross, ASGCA
Awards
100 Greatest: Ranked since 1966.
2023-'24 ranking: 10th.
Previous ranking: 11th.
Highest ranking: No. 8, 1985-'86, 1989-'90.
Best in State: Ranked first since 1985. Ranked inside the top 5, 1977-'84.
Watch our exclusive drone tour
Panelists
Ratings from our panel of 1,900 course-ranking panelists
100 GREATEST/BEST IN STATE SCORES
Reviews
1 / 13
Review
"Truly one of the best courses in America. Fantastic layout with varying shot options and appropriate penalties for mishits. Green complexes are difficult but fair. The wind intensity and direction makes the course play completely different from day to day. The recent removal of trees has enhanced the site lines and gives incredible views of the course from every hole."
Read More
2023
2 / 13
Review
"I have mixed emotions about this course. Before I played here everyone I talked to wanted to tell me about what a great lockerroom they had. It was nice but I want to hear about the golf course. I think many of the holes were over rated. Especially #6 the "signature hole". I made 3 birdies the front nine and really didn't see what all the fuss is about. I did like the elevated greens and how you must stay below the hole but still only 3 putted once and it was due to a lack of familiarity with Bermuda greens. The wind was blowing in off the ocean as I am sure it always does and that added to the character and difficulty of the course. I did like the holes most with the elevated tee boxes. I like the back to back par 5's on the back nine. The par 3's were all different and played in different directions which is very good I thought. In fact the whole course was routed beautifully making the wind less of a hindrance and more of a strategic challenge. "
Read More
2023
3 / 13
Review
"Seminole is a very special place. Being around this place would never get old. My host was a Walker Cup captain and former U.S. Am winner. Seminole has the whole package. Wind blew 25 mph. The sea groves are cut down so we could see the ocean a great deal on the course. As the caddies and members say, "at Seminole its about greens visited not greens hit." The greens were so firm and fast the course was almost unplayable in the wind. Wind dictates this course and how its played every day."
Read More
2022
4 / 13
Review
"Ross made impressive use of the two sand ridges that flank the course. Fourteen greens and tees are set into and on the dunes. Holes are distinct from each other except that holes one and ten are fairly nondescript and similar to each other. Holes two and eleven are also similar in that they dogleg left with an elevated shot to the green on top of the dune. Both are great holes so the redundancy is actually a good thing. Great second shot course. Irons must be well-struck to hold the firm, fast greens. Green complexes are stern and well-bunkered. Shots left above the hole resulted in one-putts or three-putts, mostly the latter. Although you only see the ocean on a few holes, it is ever present. It is amazing to see so many beautiful green complexes from many different vistas. Seminole is a great example of the best of Golden Age architecture. Wide fairways give a mistaken belief that you can spray the ball and still score. But green complexes and pin positions require shots that come in from the correct angle to have a good result, lest one merely visits the green."
Read More
2023
5 / 13
Review
"Having played Seminole a handful of times back in the day, I'm not sure if I like Coore/Crenshaw's work—and it sounds like some folks at the club agree. I was told while on property Gil Hanse is coming in to do some bunker work."
Read More
2023
6 / 13
Review
"Donald Ross's use of the sand ridges on the property differentiate Seminole from other Florida courses.......terrific conditioning especially Champion greens.....bunkers ned work since most recent renovation..... subtle strategic considerations with each shot...most recent renovation enhanced aesthetics, and fun....beautiful long view vistas of the land forms."
Read More
2023
7 / 13
Review
"Historical feel from the moment you enter the premises to the time you putt out on the 18th as well as the experience in the clubhouse after the round concludes. Very firm and fast conditioning. Distinct and memorable hole variety. Somewhat forgiving off the tee but very demanding approach shots and around the green. Surprising elevation change for Florida. Unique plot of land that allows you to seemingly see most every other hole on the course from where you are currently standing throughout all 18 holes."
Read More
2022
8 / 13
Review
"Special place and club. Matching Hogan practicing for the Masters and playing hole #6 is a special moment of golf. Genius routing by Donald Ross and some of the most challenging greens and bunkers in golf. The caddies here are off-the-charts good. Top-5 locker room in all of golf."
Read More
2018
9 / 13
Review
"Wow, if you get a chance to play ... take it. Some of the best green complexes in golf. You have to think about every shot. The clubhouse and locker room alone are worth the invite."
Read More
2018
10 / 13
Review
"This one of Donald Ross' best. In fact, it is one of the best courses in the country. It doesn't wow like some of the newer courses, it is just solid golf. The bunkering is some of Ross' best. It also has one of the most iconic men's locker rooms ever. There is a reason Hogan practiced for the Masters here. The golf is second to none."
Read More
2018
11 / 13
Review
"Loved the clubhouse and overall atmosphere. It feels very relaxed and exclusive with lots of history."
Read More
2018
12 / 13
Review
"Incredible experience. Beautiful place."
Read More
2018
13 / 13
Review
"A stunning restoration by Coore and Crenshaw of Donald Ross' masterpiece. Everything about this course is special and you can feel it as soon as you exit your vehicle. It's such a special experience from the hunting lodge feel of the locker room to the constant wind coming off of the Atlantic. It's as if the spirits' of golf's past flow through the course with the winds- carrying your ball to its destination."
Read More
2018
Readers
Collection of reviews from our readers
There are no reader ratings yet
Reviews
There are no readers reviews yet. Be the first to write a review.