1 / 12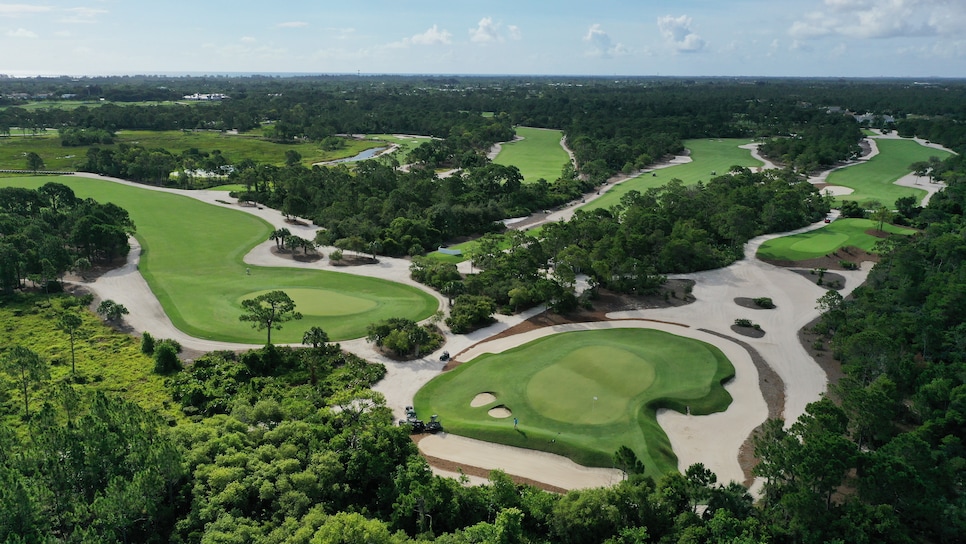 Cliff Hawkins/Getty Images
2 / 12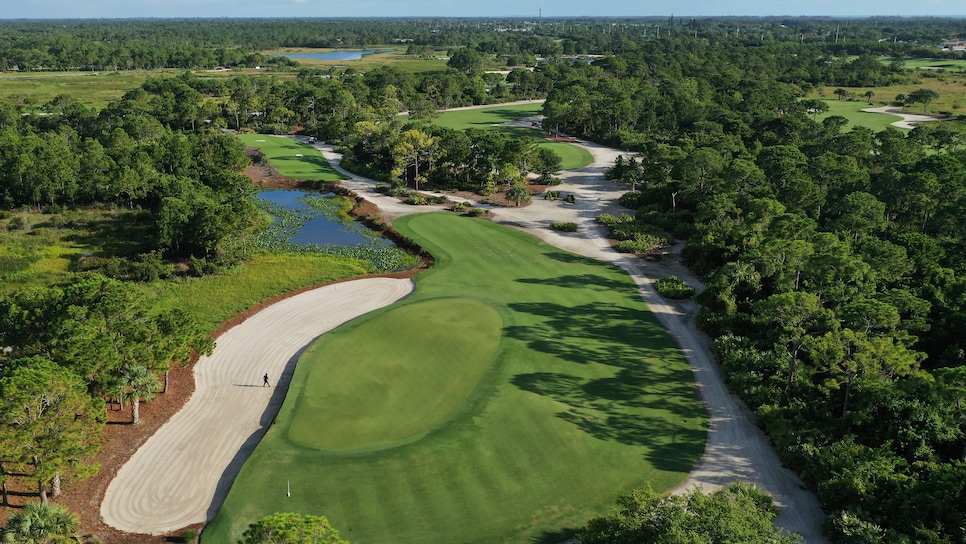 3 / 12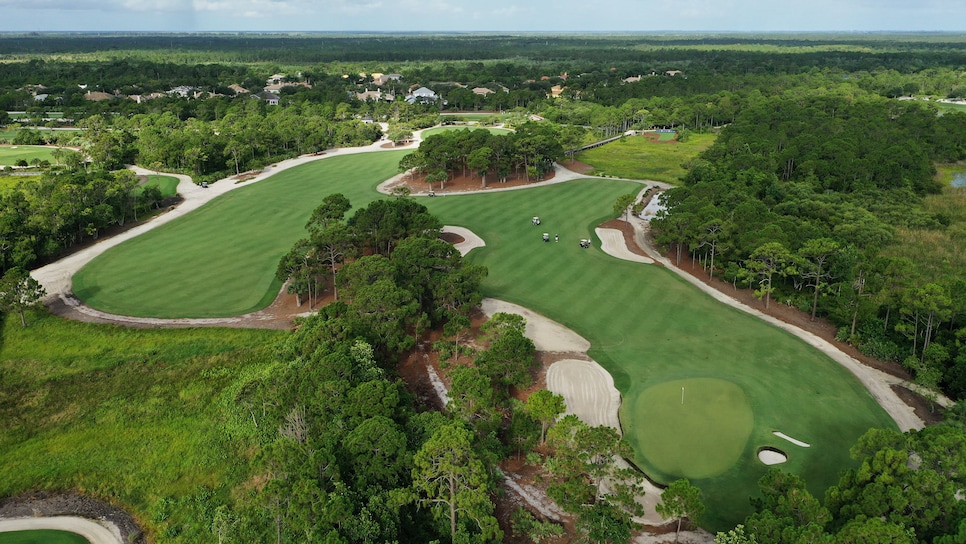 4 / 12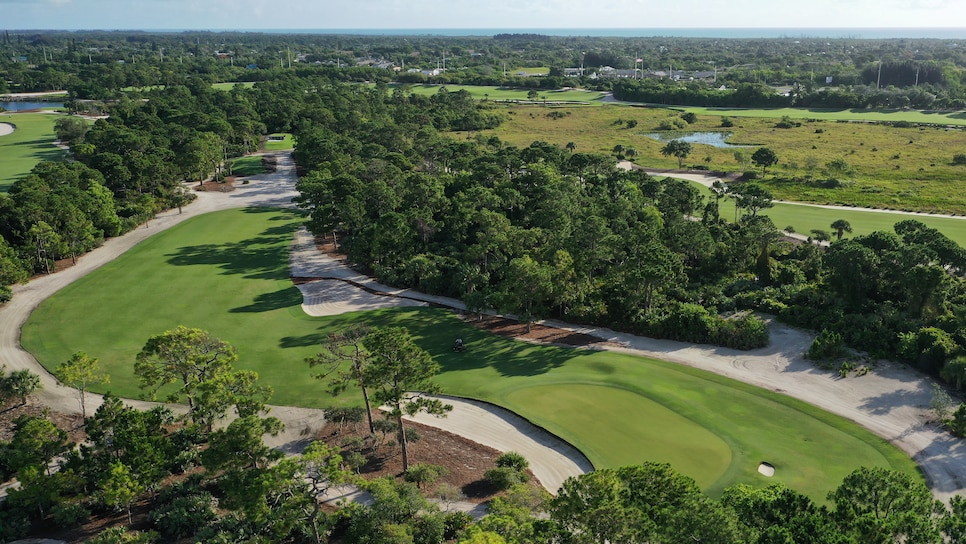 Cliff Hawkins/Getty Images
5 / 12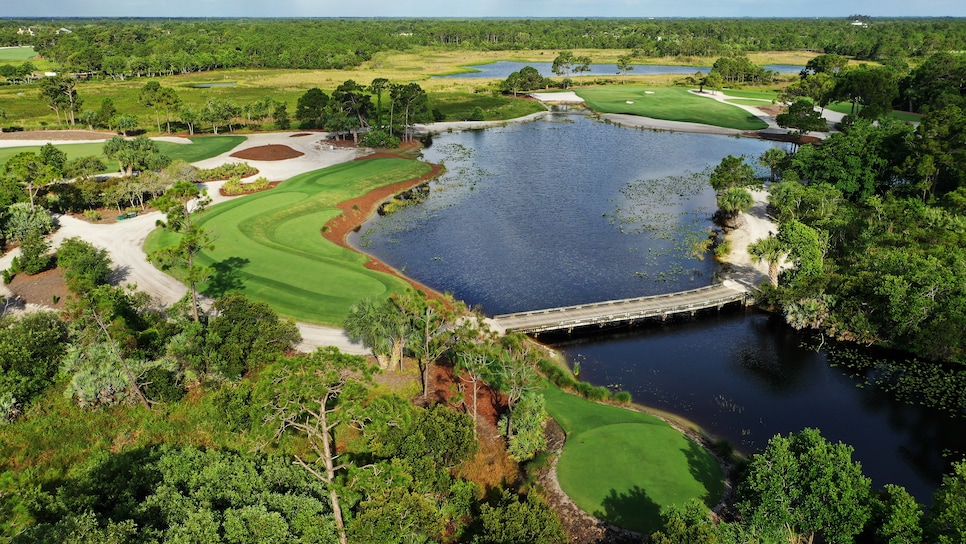 Cliff Hawkins/Getty Images
6 / 12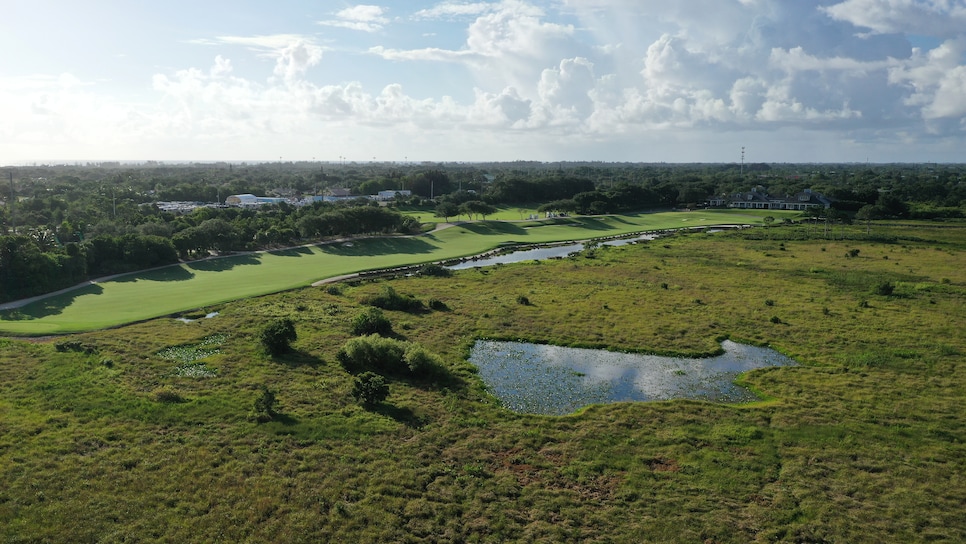 Cliff Hawkins/Getty Images
7 / 12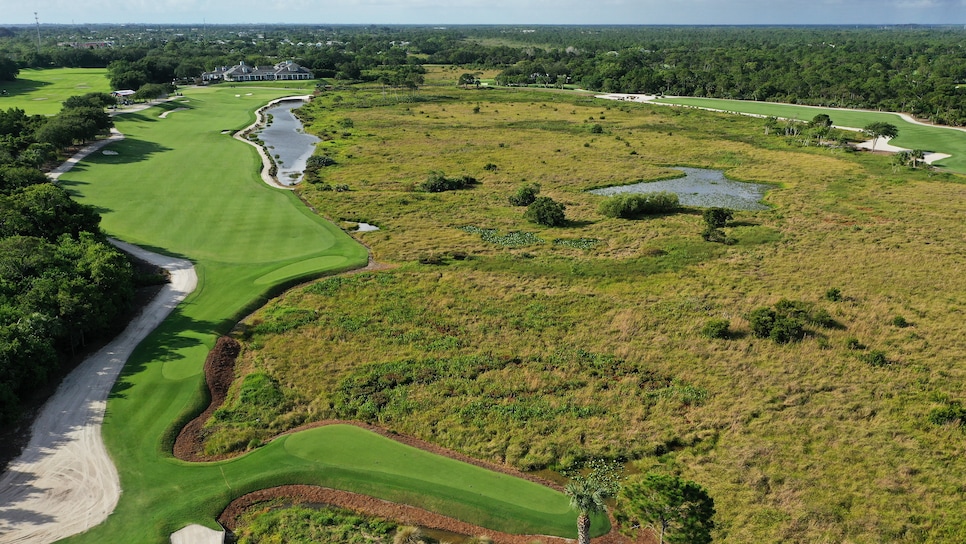 8 / 12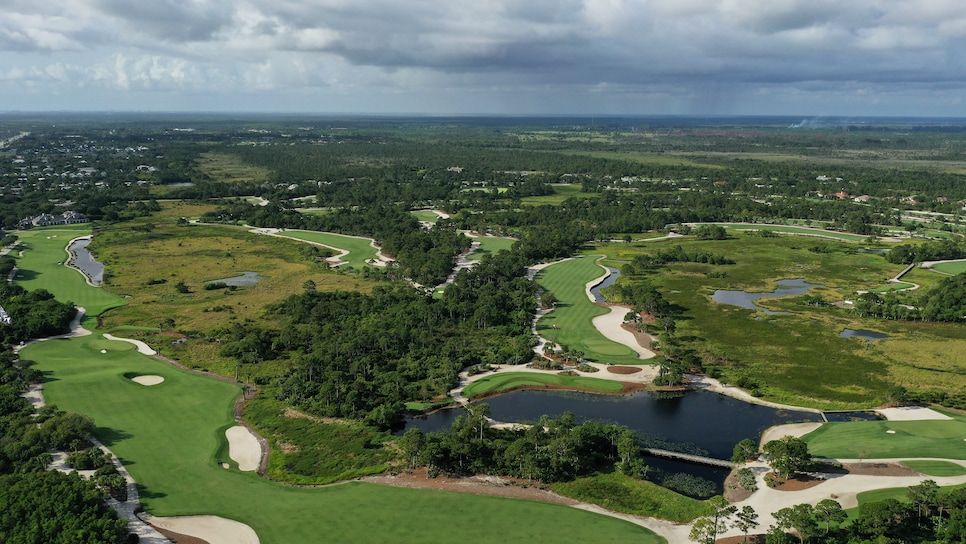 Cliff Hawkins/Getty Images
9 / 12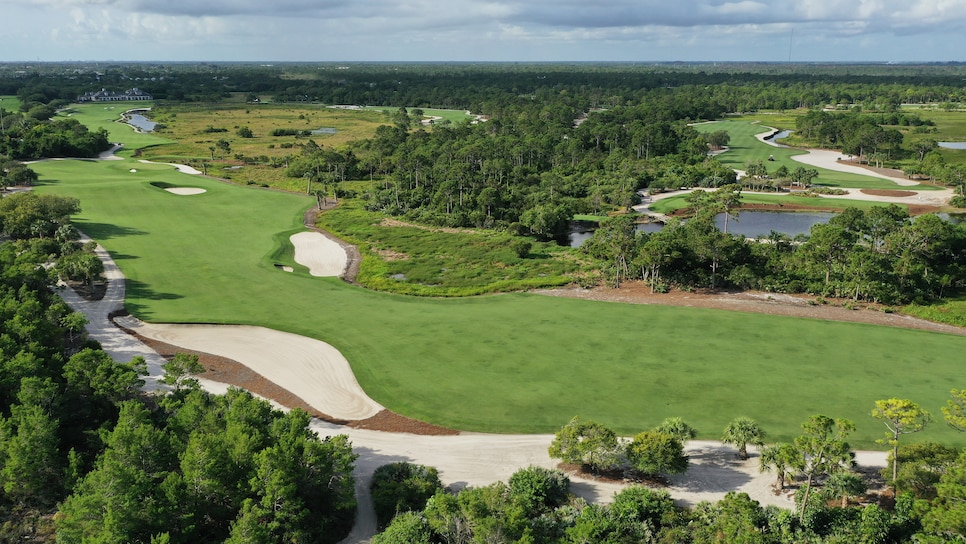 Cliff Hawkins/Getty Images
10 / 12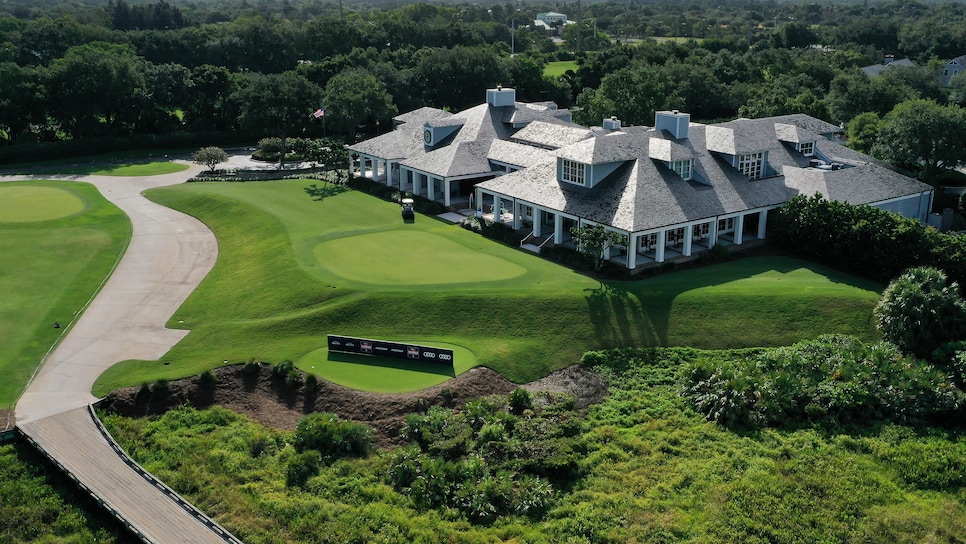 Cliff Hawkins/Getty Images
11 / 12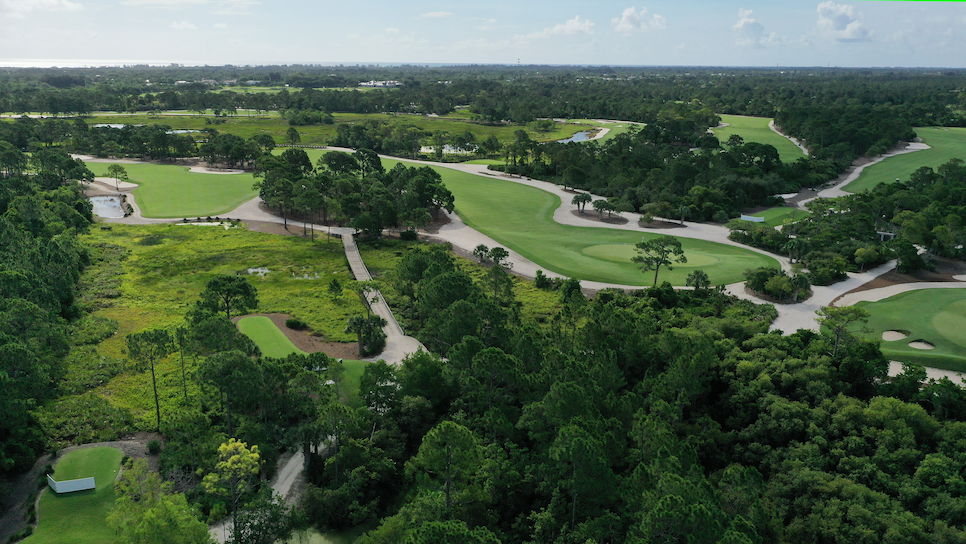 12 / 12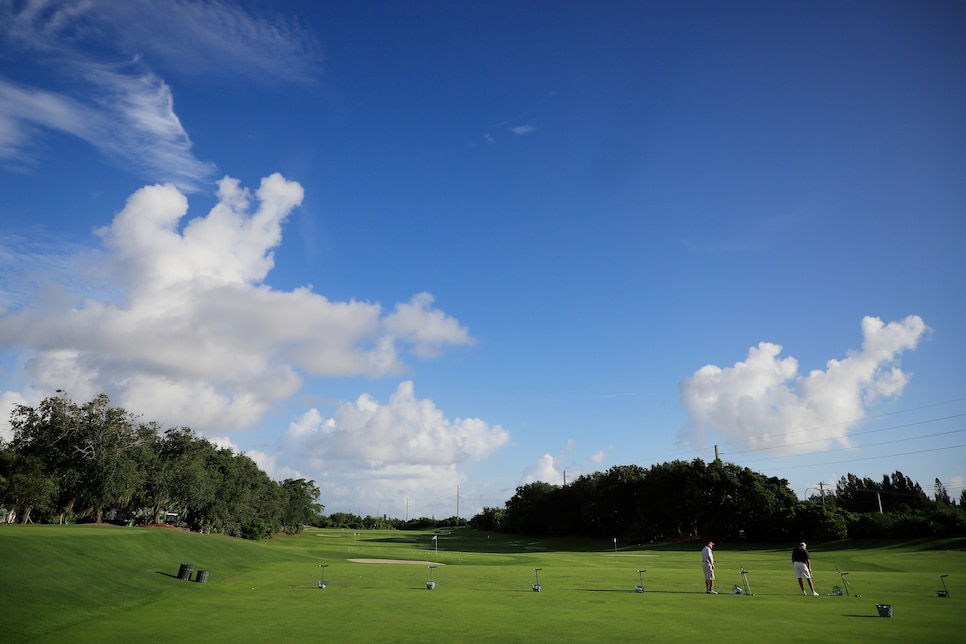 Overview
Medalist is a long, demanding course that can stretch out to roughly 7,600 yards, a necessary requirement when the membership includes Tiger Woods, Dustin Johnson, Rory McIlroy, Brooks Koepka and many more of the world's top professional players. They like The Medalist for the relaxed atmosphere and local convenience, but also because it's a demanding driving course—the holes circle through an undeveloped sanctuary of wetlands and low scrub vegetation one parcel south of McArthur (no. 179) and are buffeted by the strong Atlantic crosswinds from every direction. Pete Dye designed Medalist with co-founder Greg Norman (this was one of Norman's first U.S. designs) and the course features Dye's S-shaped holes curling around sand buffers, slinky ground contour, and small, low-profile greens that bleed into short-grass surrounds. The course had undergone numerous modifications and formalizations in the late 1990s and early 2000s, but Bobby Weed reclaimed much of original Dye character during a 2015 renovation.
About
Designer
Pete Dye, ASGCA/Greg Norman
Awards
Second 100 Greatest: Debut appearance on our national rankings.
2023-'24 ranking: 181st.
Previous ranking: Not ranked.
Highest ranking: No. 181 in 2023-'24


Best in State: Ranked inside the top 10, 1997-2001. Ranked 11th, 2017-'18. Ranked 14th, 2021-'22. Ranked 15th, 2019-'20. Ranked inside the top 15, 2005. Ranked inside the top 20, 2003, 2007. Ranked 25th, 2015-'16. Ranked 29th, 2013-'14.
Panelists
Ratings from our panel of 1,900 course-ranking panelists
100 GREATEST/BEST IN STATE SCORES
Reviews
1 / 4
Review
"The Medalist epitomizes high quality, attention to detail on and off the course. The course, and practice facilities, are exceptionally conditioned, the food is fantastic, and the men's locker room is a place where one could stay for hours."
Read More
2020
2 / 4
Review
"A bunch of tour pros belong there ,including Tiger . Go for the experience and forget your score. A tough course to play well ... humility is required. Overall a great facility"
Read More
2018
3 / 4
Review
"My favorite course in Florida. Much more interesting than the usual flat palm lined layouts. Good use of the water features and lots of variety in the hole designs."
Read More
2018
4 / 4
Review
"awesome course, awesome staff, great locker room- all world golf experience"
Read More
2018
Readers
Collection of reviews from our readers
There are no reader ratings yet
Reviews
There are no readers reviews yet. Be the first to write a review.