Scottsdale National Golf Club: Mineshaft
Scottsdale, AZ • Private
1 / 4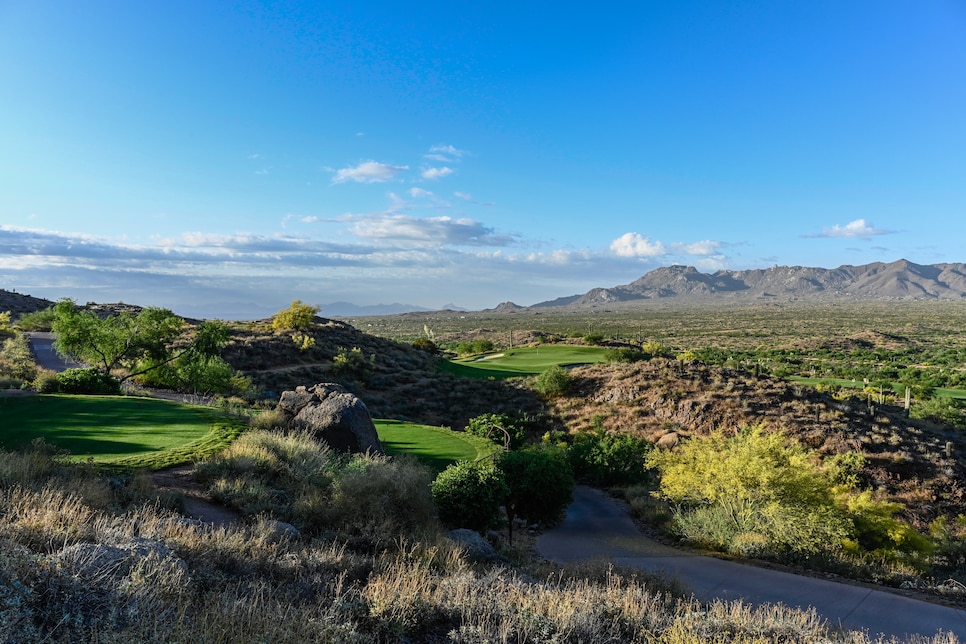 2 / 4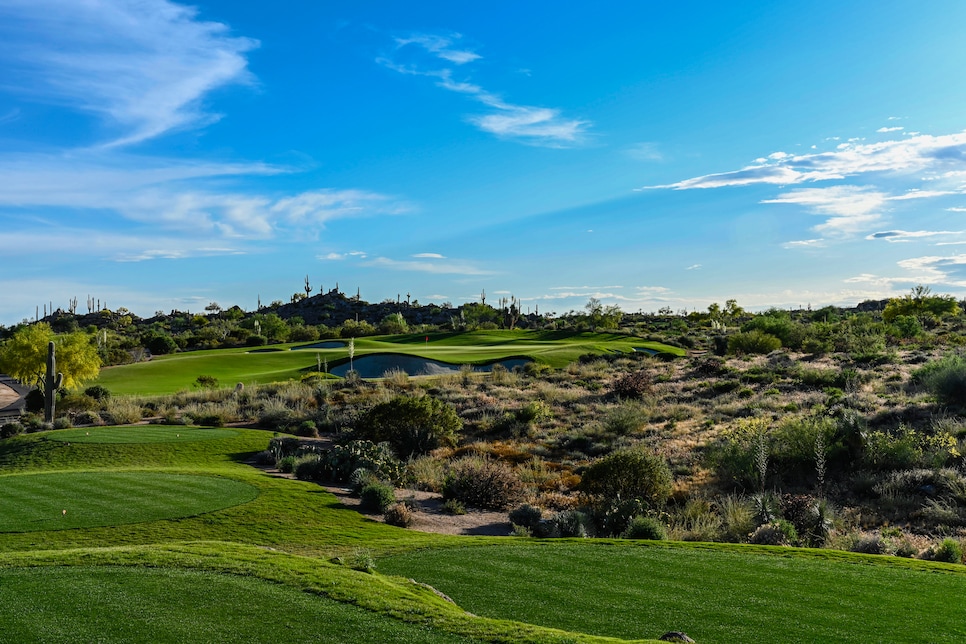 3 / 4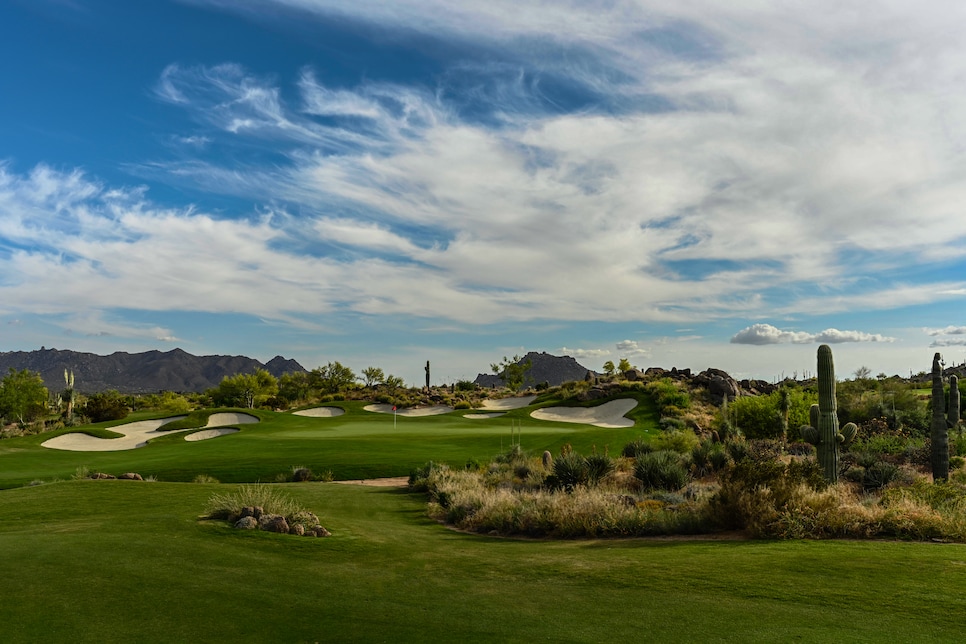 4 / 4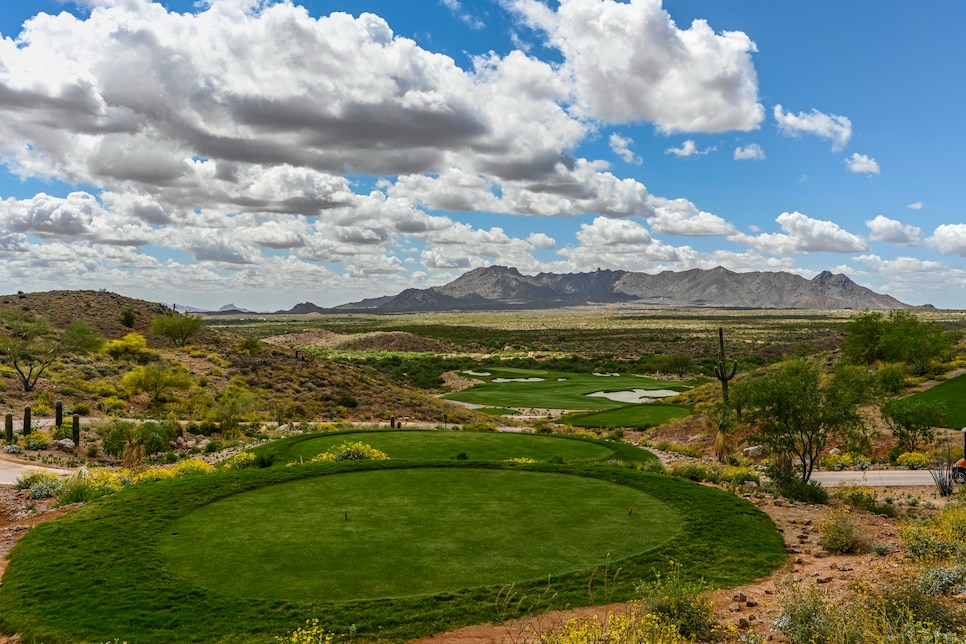 Overview
The Mineshaft course is the original of the three courses at Scottsdale National, previously known as The Golf Club of Scottsdale, which was purchased by PXG owner Bob Parsons in 2013. With little built-up infrastructure around the property, the secluded course is a true desert-golf experience. There are plenty of panoramic views of the McDowell Mountains and Four Peaks, especially on the tee at the downhill par-3 16th. Scottsdale National is an extremely private club owned by Parsons, who says that "We have one rule: no member shall ever impede on another member's good time."
About
Designer
Tim Jackson, David Kahn/Dick Bailey, Jay Morrish, ASGCA (original)
Awards
Best in State: Ranked 11th, 2011-'12. Ranked 14th, 2017-'20. Ranked 15th, 2023-'24. Ranked 17th, 2013-'16. Ranked 19th, 2021-'22. Ranked from 2005-'10.
2023-'24 ranking: 15th.
Panelists
Ratings from our panel of 1,900 course-ranking panelists
100 GREATEST/BEST IN STATE SCORES
Reviews
1 / 3
Review
"I last played this course in 2007 when course was known as Golf Club of Scottsdale. After Bob Parsons bought course, 3 holes (15, 17, 18) were changed. Holes 17 and 18 on the side of a hill were previously poor holes. Bob Parsons "blew up" the hillside, and Jackson/Khan greatly improved the holes by moving 17 further downhill to the right and moving the tee of 18 further to the right."
Read More
2022
2 / 3
Review
"Fantastic experience and really nice course. It was very enjoyable to play with a lot of variety. Few holes that were really unexpected and unusual. #10 was a really good use of dual fairway. Favorite holes: #4, #5, #6, #8, #10, #13, #14, #15, #16 Least favorite: #1, #9, #17"
Read More
2022
3 / 3
Review
"Outstanding golf experience and amenities. Great practice facilities. Clubhouse is special."
Read More
2018
Readers
Collection of reviews from our readers
There are no reader ratings yet
Reviews
There are no readers reviews yet. Be the first to write a review.