Desert Mountain Club: Cochise Course
Scottsdale, AZ • Private
1 / 3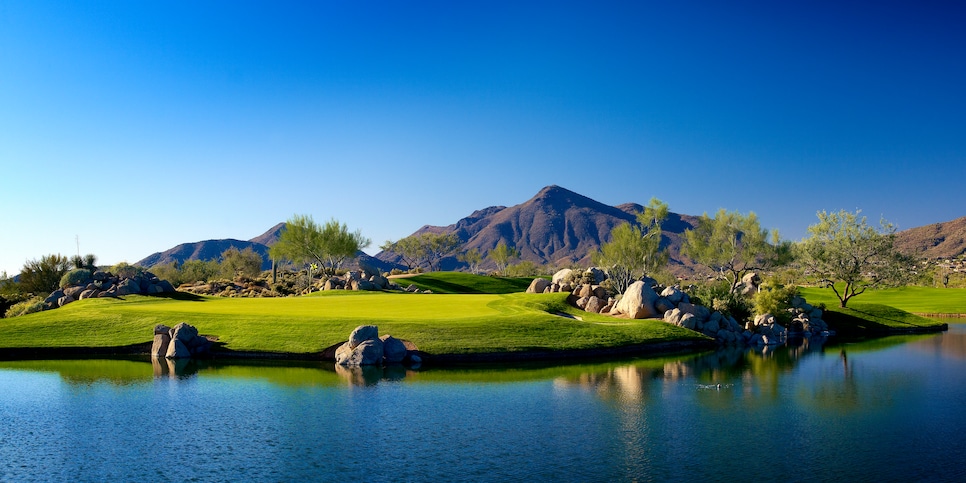 2 / 3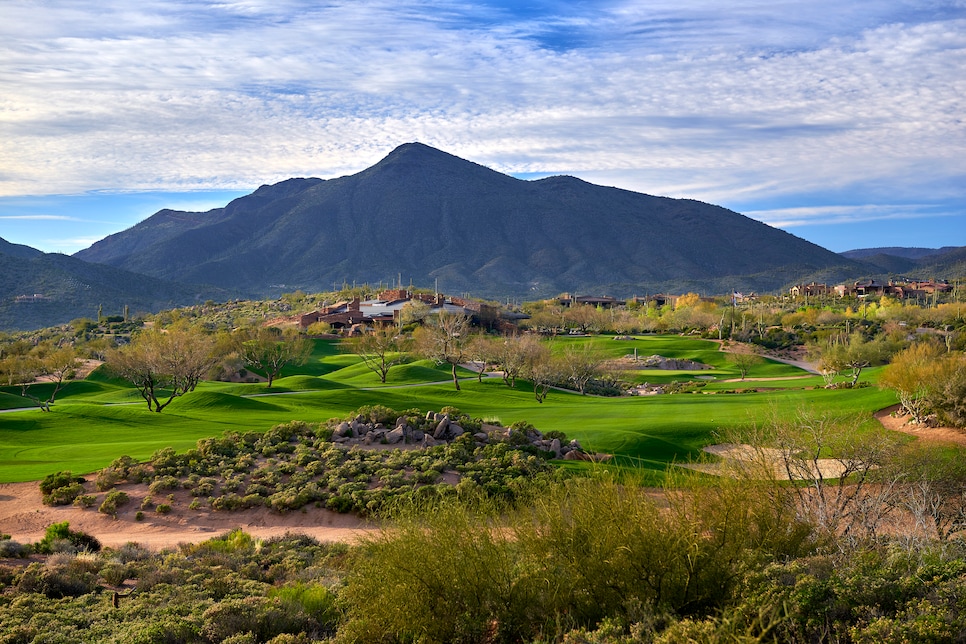 3 / 3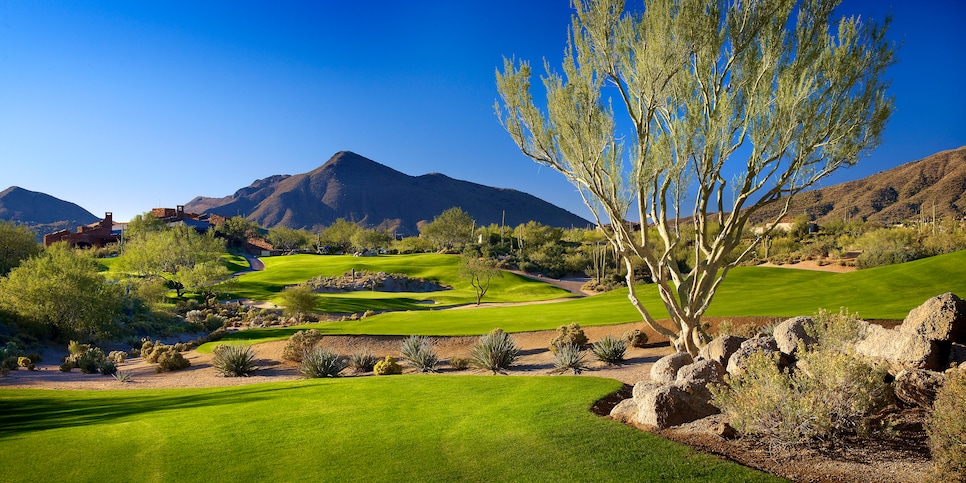 Overview
Jack Nicklaus not only designed the Cochise course at Desert Mountain Club but also won the major on the PGA Tour Champions held at the course from 1989 through 2001. More recently on the senior circuit, Cochise hosted the season-ending Charles Schwab Cup Championship in 2012 and from 2014 through 2016. With a beautiful mountain backdrop, the layout demands precise shot placement into the small greens, many of which slope significantly from back to front. The par-3 seventh and par-5 15th share an island green that is approached from two different angles.
About
Designer
Jack Nicklaus, ASGCA
Awards
100 Greatest: Ranked 87th, 1993-'94.
Best in State: Ranked inside the top 15, 1987-2001. Ranked inside the top 20, 2003. Ranked 22nd, 2023-'24. Ranked 24th, 2021-'22.
2023-'24 ranking: 22nd.
Panelists
Ratings from our panel of 1,900 course-ranking panelists
100 GREATEST/BEST IN STATE SCORES
Reviews
1 / 6
Review
"Starting with the first hole you have one of may forced carries to the fairway, but none of them are overly difficult depending on you line of play. A very good variety of hole designs for 3's, 4's and 5's and always in very good condition. The greens are usually very fast and not easy to read so take a good look at the green and pay attention to where the valley is as that is where putts break to. The Champions Tour Schwab Cup has been played here."
Read More
2018
2 / 6
Review
"Maybe the most "traditional" of the Desert Mountain courses, and almost as fun as Renegade. Three very fun par-3s on the back and a bunch of holes throughout that make you think. Also, it's always fun to play back toward that clubhouse."
Read More
2018
3 / 6
Review
"Played the Champions Traditions here for many years. More dis-jointed than the other DM courses."
Read More
2018
4 / 6
Review
"Fun desert golf course. Good variety among the holes and some interesting shot options."
Read More
2018
5 / 6
Review
"Former host course to the Champions Tour "Traditions" tournament."
Read More
2018
6 / 6
Review
"Impressive golf complex, intresting and fun pin options."
Read More
2018
Readers
Collection of reviews from our readers
There are no reader ratings yet
Reviews
There are no readers reviews yet. Be the first to write a review.