The Country Club of Birmingham: West
Birmingham, AL • Private
1 / 5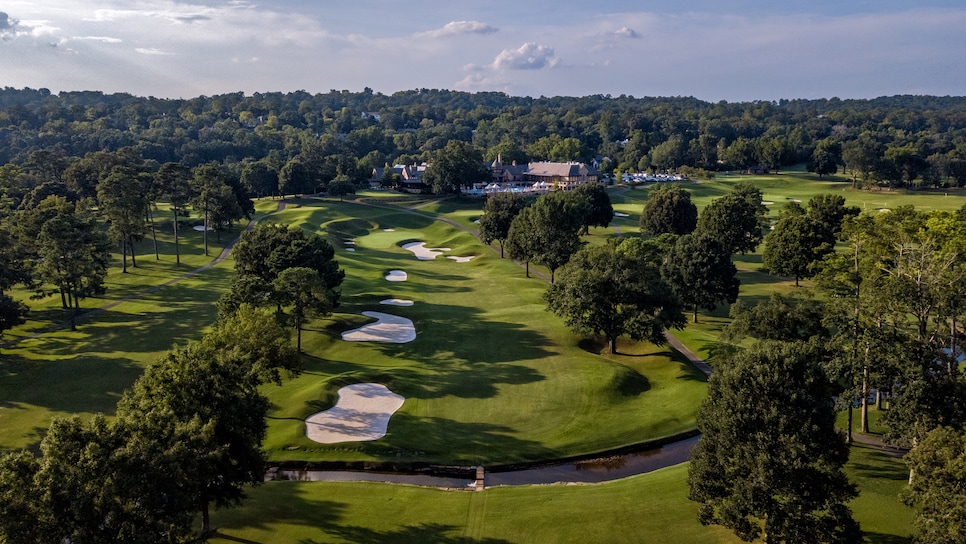 2 / 5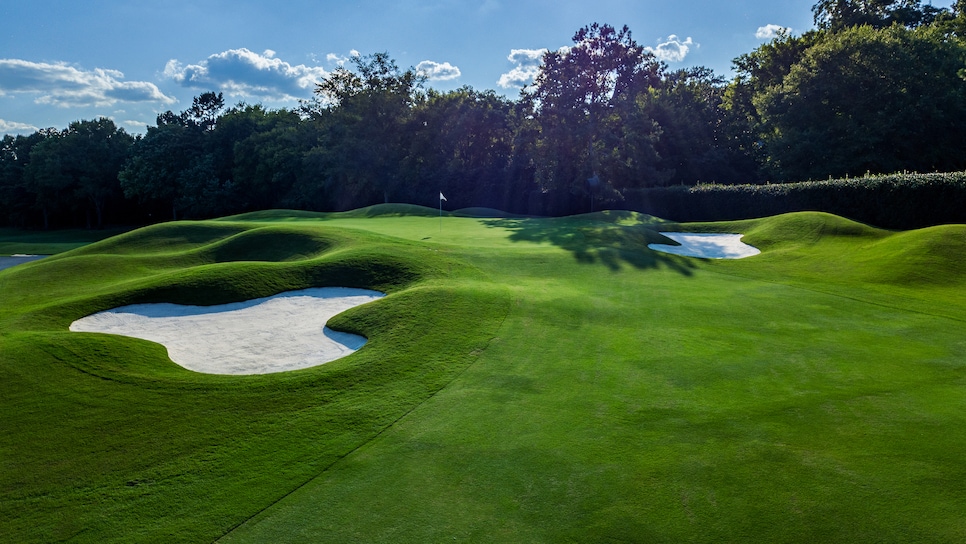 3 / 5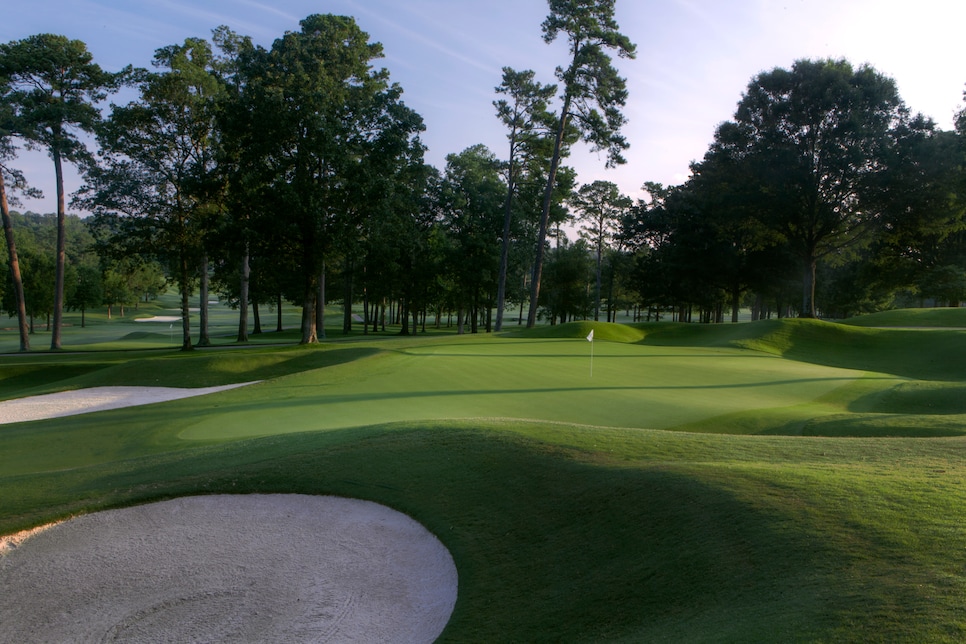 4 / 5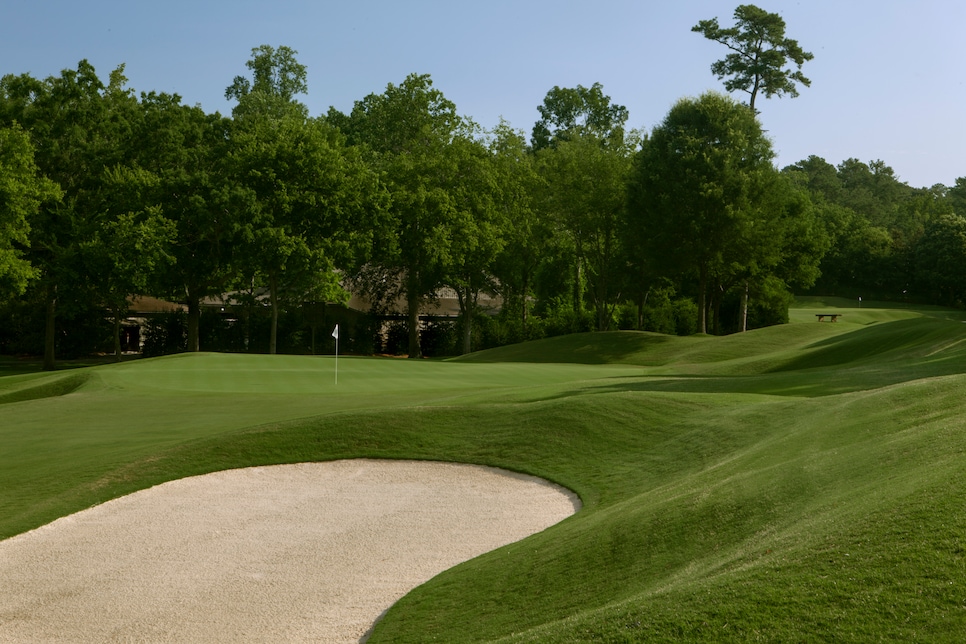 5 / 5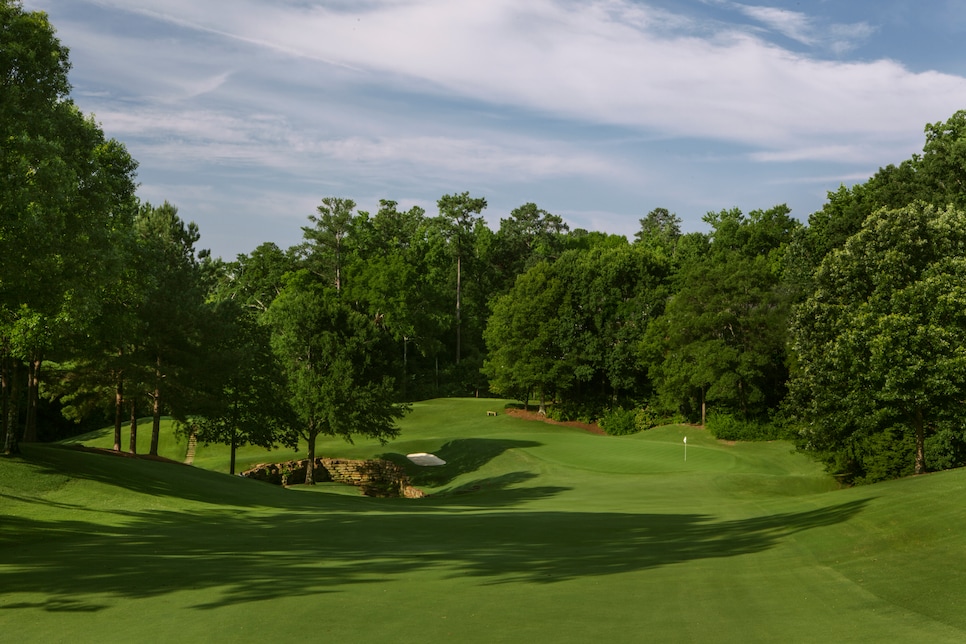 Overview
Starting 40 years ago, the Country Club of Birmingham's West Course, one of two Donald Ross designs at the club, was repeatedly ranked on Golf Digest's 100 Greatest. Then it fell off in 1984. Pete Dye convinced the club that he could restore the Ross glory to its West Course, but sent his younger son, P.B., to the course. P.B. proceeded to turn the turfgrass black with grass-killing chemicals, then stirred up clouds of red dust gouging his bulldozer into every tee, fairway and green. When he was finished, the West had become a P.B. Dye design, and some members were so unhappy, they didn't talk to Pete for years. A decade ago, Pete finally talked his way back into the club's good graces and promised "to fix things." He brought in a new crew, toned done some of the more outrageous features of P.B., and made it more playable. Today, Birmingham West is still not back to being a Donald Ross design, but it sure is an authentic Pete Dye design.
About
Designer
Donald J. Ross, ASGCA
Awards
100 Greatest: Ranked for 16 years from 1969-1984.
Second 100 Greatest: Ranked 173rd, 2017-'18. Ranked 187th, 2019-'20. Ranked 200th, 2021-'22.
Best in State: Ranked second from 2011-'24.
2023-'24 ranking: 2nd.
Panelists
Ratings from our panel of 1,900 course-ranking panelists
100 GREATEST/BEST IN STATE SCORES
Reviews
1 / 5
Review
"Donald Ross, RT Jones, Sr., Pete Dye course. Difficult par 71 course. Excellent conditioning. Will host 4th USGA Amateur event with the 2022 USGA Four-Ball Championship."
Read More
2022
2 / 5
Review
"Has the potential to be very good if there is a renovation to return to Donald Ross's strategic design features"
Read More
2022
3 / 5
Review
"A well-manicured and challenging layout, the country club of Birmingham west has an interesting mixture of design influence from Donald Ross, Robert Trent Jones Sr. and Pete Dye. The par 4s have great variety but the par 3s and 5s don't quite have the same high quality."
Read More
2021
4 / 5
Review
"Tree removal needed on this classic layout. Should be so much better."
Read More
2018
5 / 5
Review
"Terrific classic Donald Ross layout with incredible design variety and huge complex greens. One great hole after another. Rolling terrain with lots of stone lined creeks and ponds. Impressive large rock clubhouse that was built in the 1920's. A first class experience in every sense. Should be on every "Top 100" list."
Read More
2018
Readers
Collection of reviews from our readers
There are no reader ratings yet
Reviews
There are no readers reviews yet. Be the first to write a review.