News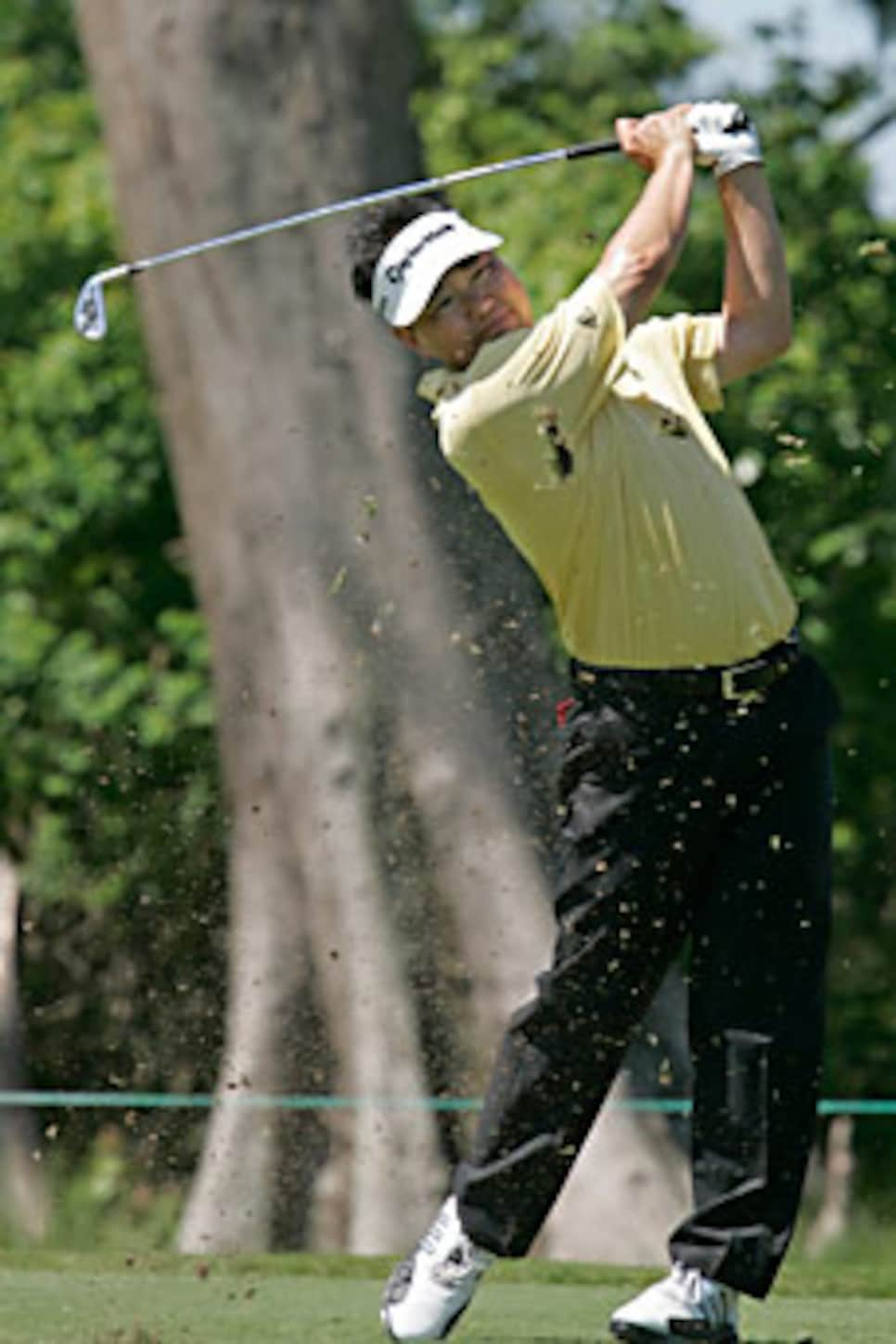 In his fifth full season on the PGA Tour, Wi is still looking for his first win.
AVONDALE, La. (AP) -- South Korea's Charlie Wi took advantage of soft early morning conditions to shoot a bogey-free 6-under 66 and take a one-stroke lead Thursday after the first round of the Zurich Classic.
"To get off to a good start definitely puts you in a better position than coming from behind," Wi said. "On the weekend the golf course gets so difficult. So to shoot a good number on Thursday and Friday, I think it really helps you to have a high finish." Wi was two strokes short of matching the course record at the TPC Louisiana.
As the wind and sun firmed up the course throughout the day, nobody could get closer than one stroke of Wi.
Jay Williamson, Nathan Green, Parker McLachlin, Charles Warren, John Merrick and Eric Axley opened with 67s. Eleven players were at 68, including former tournament winner David Toms.
"I really haven't been in contention since we moved to this golf course," Toms said. "So for me it's all about just trying to get a food round and trying to build on what I did today."
This is only the fourth time the Zurich Classic has been played at the TPC Louisiana. The course opened in 2005, only to be flooded in Hurricane Katrina. The event returned in 2007 and the course has had a first-time PGA Tour winner every year.
Defending champion Andres Romero finished the first round at 73.
Master's runner-up Kenny Perry, after playing even over the first six holes, had five birdies on the next six, but fell apart down the stretch with bogeys on 15 and 17 to finish with 11 others at 69.
"I need to kind of get back in the thick of a tournament," Perry said. "I really felt good out there today. I did lose focus a little bit and kind of think a lot about two weeks ago, what was going on, but I mainly got tired. I mainly got tired mentally, which got me tired physically."
The 48-year-old Perry said he had a headache by the time he finished and wanted to get a good meal and a good night's sleep.
Perry, who led the Masters by two strokes with two holes remaining only to lose in a playoff, said he had considered skipping the event, but has always played well in New Orleans and wanted to get back in action to put the Masters loss behind him.
A 12-time PGA Tour, Perry is the highest PGA Tour money winner without a major championship. At TPC Louisiana, Perry has previously finished T-23 and T-66.
Nick Watney, the 2007 Zurich Classic champion who has made the cut in all nine appearances this year, including eight top-25s, shot a 74.
Danny Lee had a triple bogey on No. 4 and shot a 76 in his pro debut. The 18-year-old South Korean-born New Zealander missed the cut in the Masters as an amateur. He broke Tiger Woods' mark as the youngest U.S. Amateur champion last year and became the European tour's youngest winner in February at the Johnnie Walker Classic.