News
Zurich Classic's 'team theme' still resonates with players as they get ready for Year 2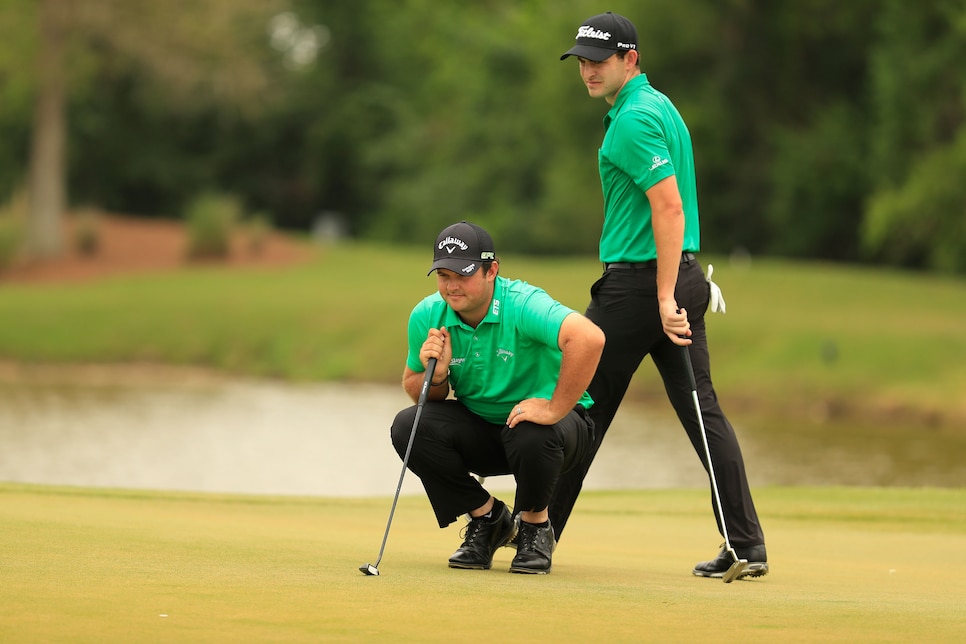 Marianna Massey/Getty Images
The PGA Tour season can get awfully monotonous. Four days, 72 holes, stroke play, week after week. Sure, it's the purest way to identify the best player, but with the addition of a wraparound schedule and barely a week on the calendar when there isn't a tournament being played, the grind can also get stale.
Enter the Zurich Classic.
Last year the event that for a variety of reasons had historically struggled to attract big-name players decided it was time to change things up, switching to a team format that features two days of alternate-shot and two days of four-ball play. It was an experiment not just for the Zurich Classic, which is under contract with the format through 2019, but for other PGA Tour stops as well.
Refreshing was the word most associated with the idea, even as the weather-plagued event spilled into Monday thanks to brutal thunderstorms—another annoying annual occurrence—hammered down. It was such a success that the title sponsor is in talks to extend the deal well into the future.
Oddly, the event may well have been helped by the fact that no World Ranking points are at stake, allowing for it to be a more relaxed setting with just money and FedEx Cup points on the line.
"It takes the pressure away," said Justin Thomas, the No. 2 ranked player in the world, who will play for a second straight year with fellow Alabama alum and current roommate Bud Cauley.
That's another big bonus: Players can team up with whomever they choose. Of the more intriguing pairings is newly minted Masters champion Patrick Reed, making his return to competition after this green-jacket victory, and Patrick Cantlay. Last season, the two decided to play together after a chance crossing of paths early in the year, when Cantlay was just getting back to playing after being sidelined with a back injury. They each liked what they saw in the other's game and decided it'd be worth a shot. In four-ball, they shot 62 and 66 in the second and fourth round, and tied for 14th.
"I'm looking forward to this year; it's good prep for a Ryder Cup or Presidents Cup," said Cantlay, who, with a win in Las Vegas last November and with a few other good finishes sprinkled in, is 34th in the Ryder Cup standings and in position to make a run at being on the U.S. team in France. "I figure I'm a good player and if I team up with another good player, it doubles our chances of playing well because there will be a lot of teams we're better than."
Surely Reed will appreciate that sentiment.
Other pairings were built out of pure familiarity and friendship—Jordan Spieth and Ryan Palmer, for example, and Thomas and Cauley.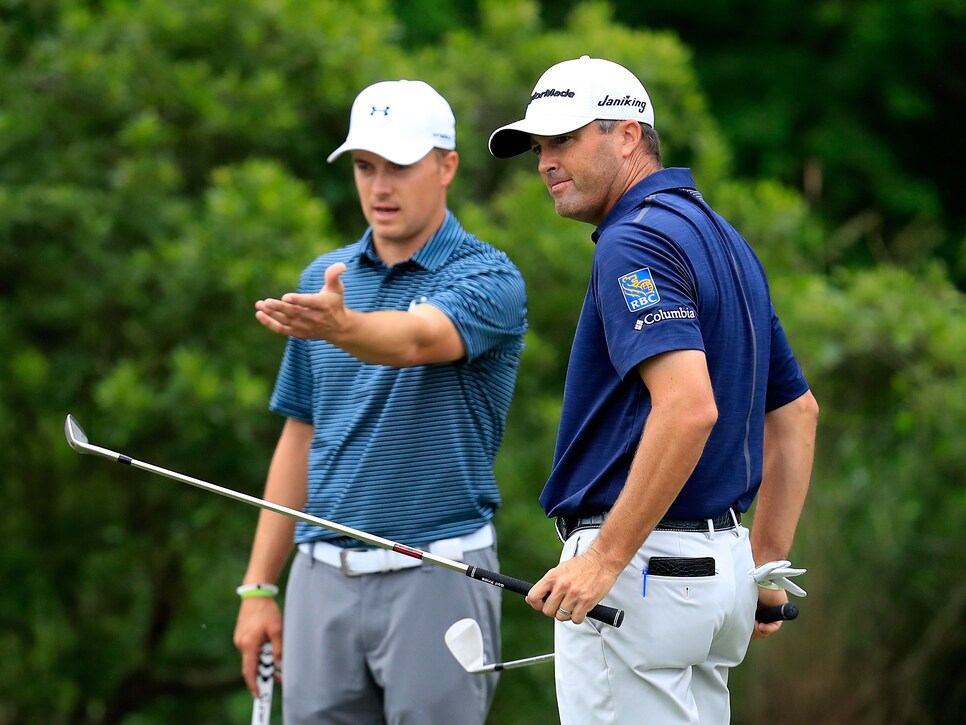 Marianna Massey/Getty Images
"We've been good friends for a while and know each other's games well, and we play a lot of golf," Thomas said. "He's such a good iron player and our stats are pretty similar. [With] his putting when it gets hot, we have a chance to win."
While some are in the field because of sponsor ties (Jason Day, for example, who will play with fellow Aussie Ryan Ruffels; Justin Rose, who will team again with Henrik Stenson; and Tommy Fleetwood, who is playing with Chris Paisley), the positive vibes from last year have attracted new players as well. Among those in the field this year who weren't a season ago include Sergio Garcia (with Rafael Cabrera Bello), Jon Rahm (Wesley Bryan), and Jim Furyk, who is playing with David Duval.
Also new this year is walk-up music for each group, which should only enhance the relaxed atmosphere. Not that it's all hit-and-giggle—last year's playoff victory by Cam Smith and Jonas Blixt went a long way for both, especially Smith, who cemented his status on the PGA Tour, got into the Players Championship with the win and ended up making it to the FedEx Cup Playoffs.
"We're thrilled with the direction it's going," tournament director Steve Worthy said. "The players have really embraced it. It's neat to hear from players who hadn't been here in a while and how much they enjoyed it.
"Last year we had record crowds Thursday through Saturday. We're already ahead of pace in almost every category this year. Last year, we were selling the story of the change in format. This year, they saw the results from last year and it was an easier sell. There's been a lot of buzz."
Which is something that couldn't have been said about the event before last year.