News
Zurich Classic: Reduced to 54 holes, Monday finish
Rain again ruled the day at the Zurich Classic of New Orleans on Sunday, pushing the finish of the third, and what now is the final round into Monday.
The third round at TPC Louisiana in Avondale was suspended on Saturday at 2:15 p.m. (EDT) and resumed Sunday morning at 8:30. Two hours, 39 minutes later, play was suspended again and they would not play the rest of the day.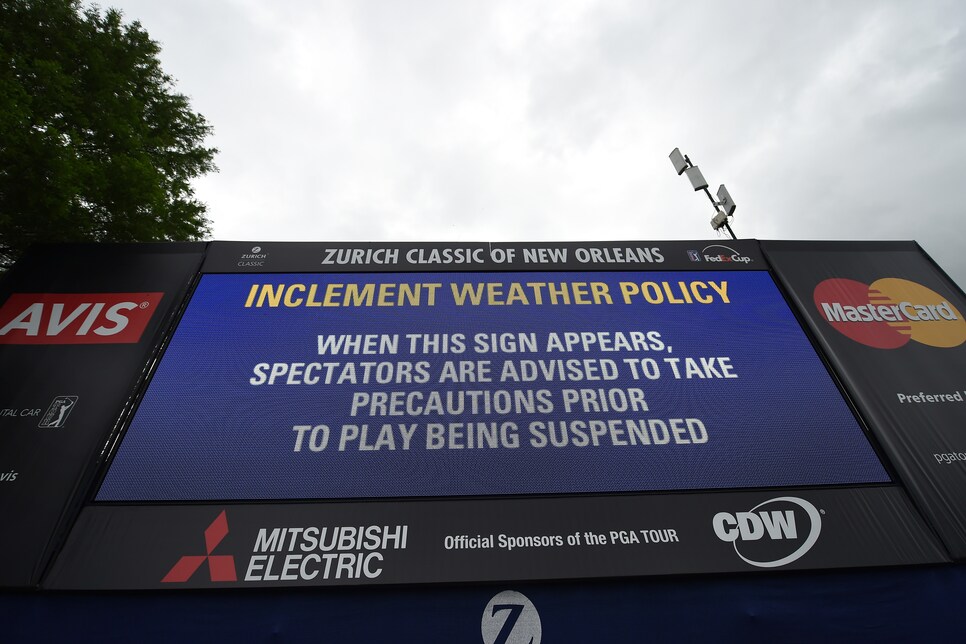 "With the forecast for tomorrow and the course conditions we've reduced the golf tournament to 54 holes," PGA Tour rules official Steve Carman said. "The plan right now is to come back at 7 o'clock tomorrow morning and resume round three and try to finish round three before sunset.
"Our meteorologist is indicating that tomorrow morning should be very similar to what we had this morning. Hopefully the window will be big enough to finish, about four hours."
Brian Stuard and Jhonattan Vegas are tied for the lead at 13-under par, and each has 13 holes left.
The first round on Thursday also encountered a weather delay. Six of the last seven rounds of the Zurich Classic, in fact, have had rain delays.