The Loop
Zhang's trip to Olympic will result in history
SAN FRANCISCO -- A week ago, when 14-year-old Andy Zhang headed to his U.S. Open sectional qualifier at Laconta, Fla., his father tried to be realistic about his son's chances.
"He said, 'Just play your best, and if you finish in the top 30, I'll be proud of you,'" Zhang recalled.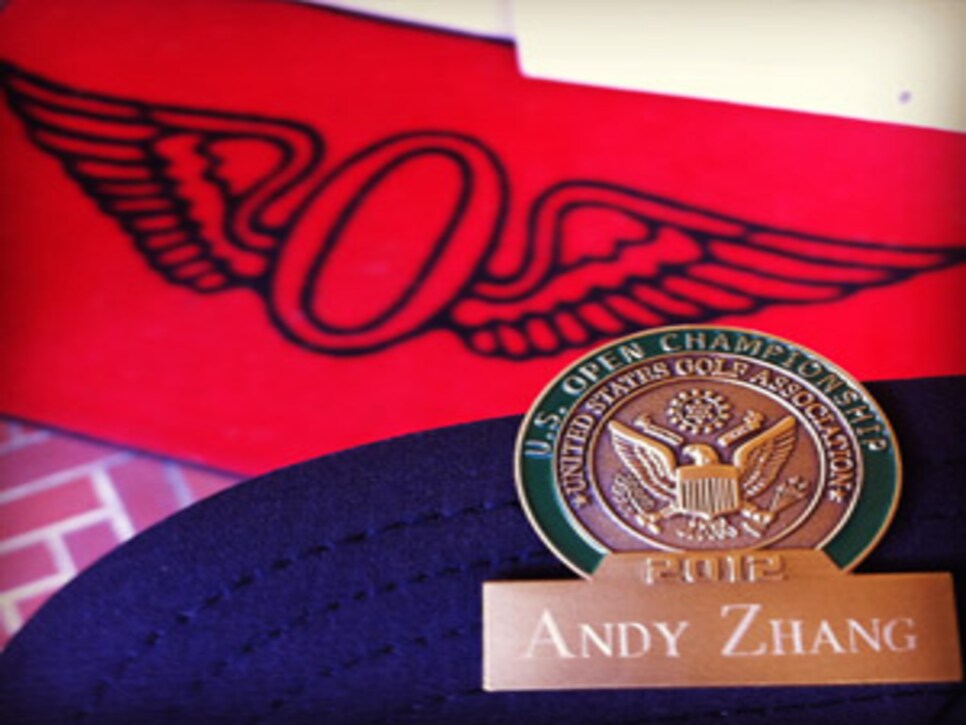 So Zhang played his best, and finished tied for third. Then came Monday, and Zhang boarded a plane from Orlando as the second alternate into the Open. Once again, expectations were modest.
"They told me it was 50-50 I'd get in, but I didn't think it was that good," Zhang said. "I mean, who wouldn't want to play in this tournament?"
Zhang received his answer around 5 p.m., Monday, when the USGA's Jeff Hall called Zhang's trainer and caddie, Chris Gold, while the two were on the putting green.
"Jeff called and said, 'He can play if he wants,'" Gold said. "I said, 'What does that mean?' He said, 'He's in.'"
Withdrawals by Paul Casey (shoulder) and Brandt Snedeker (ribs) means Zhang will be the youngest contestant in the history of the Open. It means he now has access to a courtesy Lexus he isn't old enough to drive. And it explains why he wore a look on Monday evening that was somewhere between euphoria and disbelief.
"I will just try to enjoy it as much as possible," Zhang said, his mouth full of braces, minutes after attaching his official player badge to the brim of his cap. "I want to play well, but just to play on a major championship course is great."
When Zhang's family moved to Orlando from China four years ago, their distant goal was to arrive on this stage. But they didn't expect it to happen this soon, and certainly not after he injured his back in 2010, forcing him to take a year off from golf.
After Zhang resumed play last summer, he enjoyed modest success on the AJGA circuit. According to Gold, who helps shepherd the teenager through the amateur circuit, it was still impressive given that Zhang was two to three years younger than most of his competition. After shooting 69 in a local qualifier, he shot 70-72 against a field stocked with Nationwide Tour players at the sectionals before losing in a playoff.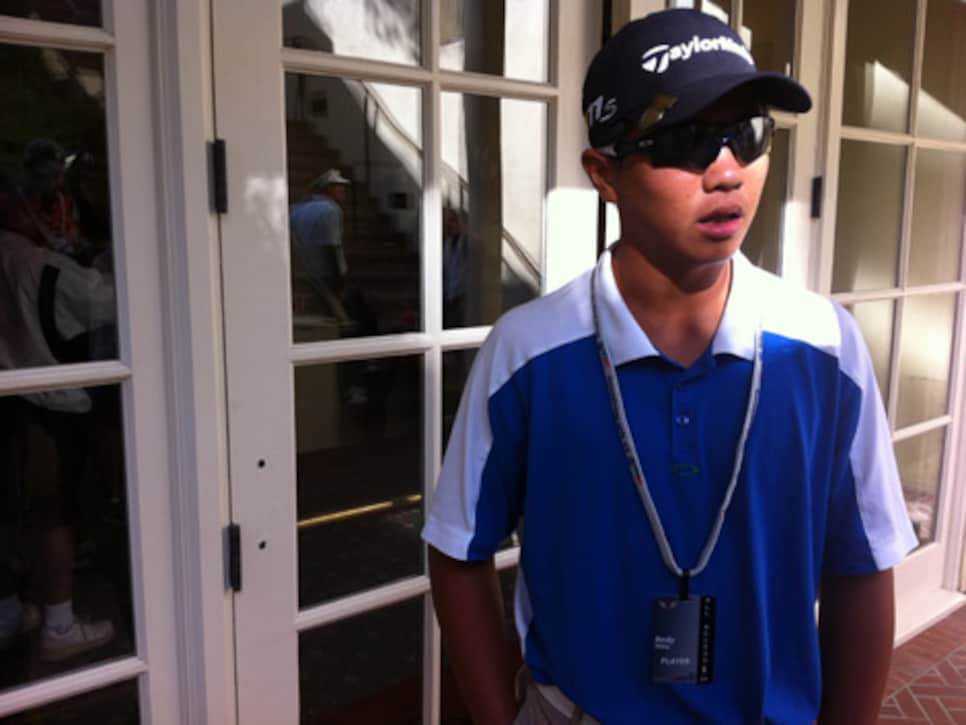 Zhang arrived at Olympic on Monday morning, but wasn't in the field until evening.
"I'm going to be honest, the kid doesn't get nervous," Gold said. "I wouldn't be surprised if he makes the cut. He's got so much talent."
Zhang wasn't so sure. He had just secured a practice round tee time with Bubba Watson and Webb Simpson for 7 Tuesday morning, and was already anticipating the magnitude of what was to come.
"I do get nervous, actually," he said. "I will be with all these players I watch on TV, walking right next to them. It will be great."