Well Played
Zach Wilson throws four interceptions, gets asked if he's 'seeing ghosts,' already looks dead inside
New York Jets fans who came out in droves for the home opener against the hated New England Patriots weren't asking for much. Just a little semblance of hope, a tiny shred of promise from new head coach Robert Saleh and rookie quarterback Zach Wilson. Winning was a pipe dream, but simply being competitive was not.
In Gang Green's defense, it was competitive, at least for a half. But by game's end their shiny new toy, Wilson, had thrown four interceptions, each one of the "what in the f&%$ is he doing?!!?" variety.
After pick No. 4, this is what the stat line looked like:
Unfortunately, it was an all-too familiar scene for Jets fans, the same fans who sat through Sam Darnold's "I'm seeing ghosts" Monday night game in October of 2019. Like Wilson, Darnold threw four picks that night. He happened to be mic'd up, too, and the rest was history:
Almost two years later, Wilson was seeing ghosts, too, though thankfully he was not mic'd up. He was, however, literally asked if he was seeing ghosts after the game, and he handled it like a champ:
Good god, man. Was that necessary? A nice little full-circle gut punch for Jets fans, who not only just watched their new QB get emasculated by Bill Belichick, but also now have to live with the fact that Darnold might actually be good. The former Jets QB is now 2-0 in Carolina, and may have have had his best performance to date in a 26-7 beatdown of the Saints on Sunday. Meanwhile, their new QB is already making the "get me out of here" face in a press conference: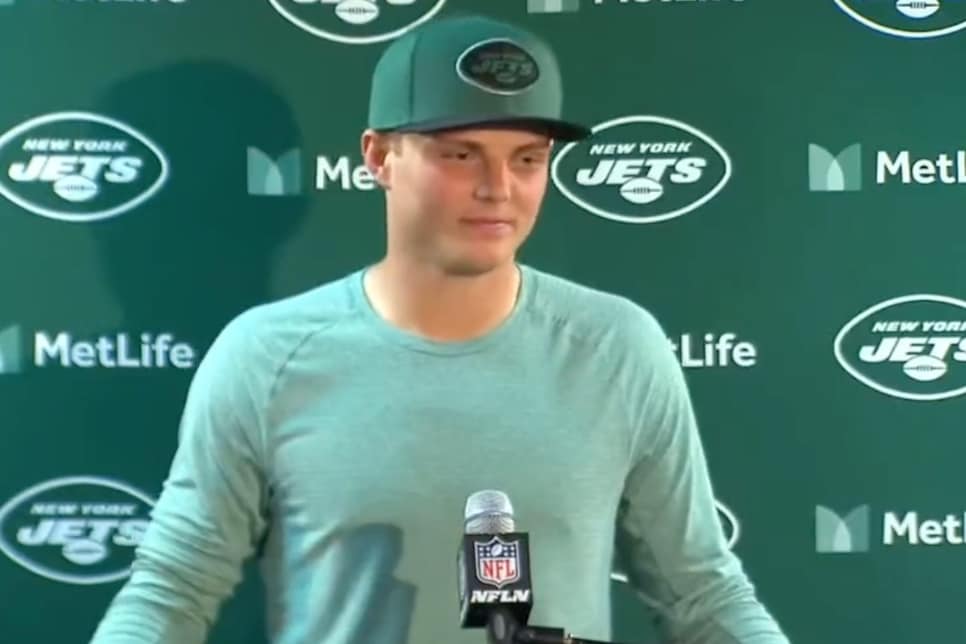 The "I am dead inside" look is not one you want to see from the franchise quarterback just two games in, but it IS only two games in. Jets fans will be repeating that to themselves in the mirror until next Sunday, when Wilson has to face (checks notes) Von Miller and the 2-0 Denver Broncos at Mile High. After that, the natural next move will be to say "it's only three games." Then four ... then five .... then six .... then drafting a new QB in April? A vicious cycle. Pray for NYJ.