GOLFTV Newsletter
Zach Johnson, ranked third in SG: Putting, tells you how to be more consistent on the greens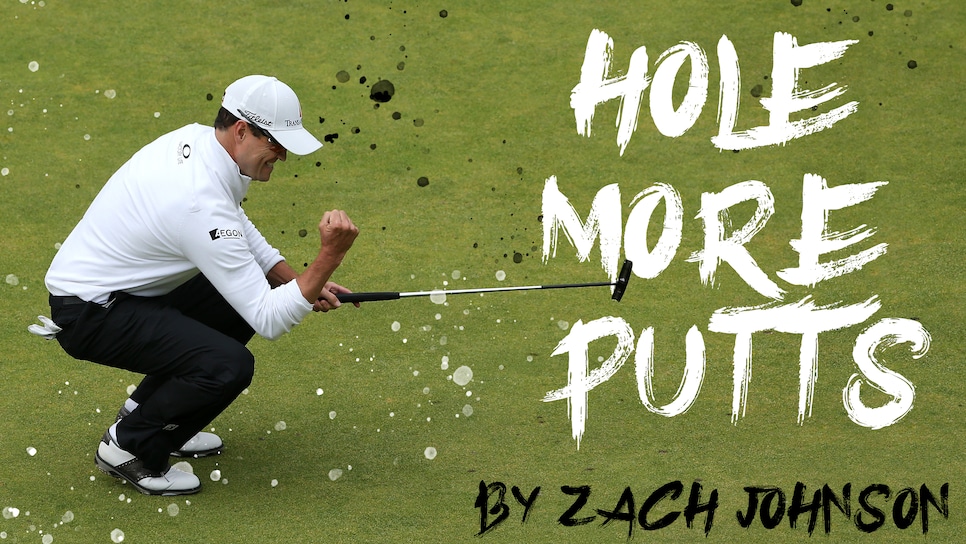 There are a number of unique ways of going about putting. Let me share some tips that might help you out whether you're putting to win a match or trying to improve your practice.
I like to visualize a white track going from my ball to the hole. Once I see that line, I try to get parallel to it and take two practice strokes — one looking at the hole, and one looking down at my ball. I set up my putter in a way that starts the ball off on that white track I've visualized. After that, it's feel and speed.
To me, speed is the most important element in putting. Of course, reading greens and technique are a major part of it. In fact, you can make the same putt from the same distance in a number of different ways just based on how you aim and the speed at which you hit your putt. But when I'm practicing — whether that's during my practice rounds or going to the practice green — my focal point is almost always on speed.
A few things really help me out when I'm hitting a putt during competition. After I've read the putt and made my decision on where I'm going to start it, I like to stand behind the ball and take a nice, deep breath. The breath is critical since it relaxes all your muscles. Once my left foot goes into my stance, that's when I've committed to my read and my speed. Every part of your putting process should be methodical and consistent. It doesn't matter whether you have a three-footer or a forty-footer: In order to be good on the greens, you must have a reliable pre-putt routine.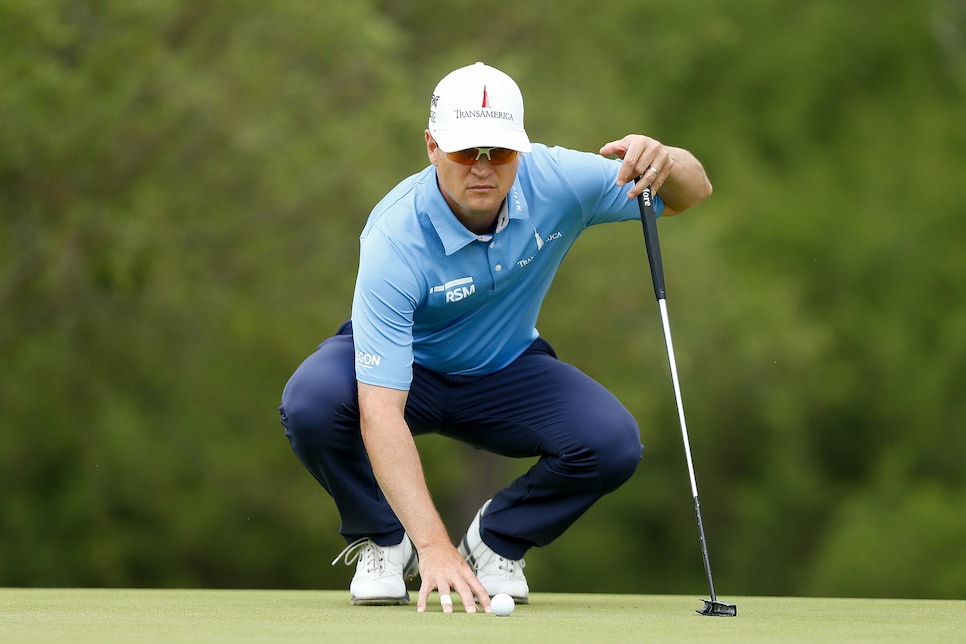 My grip is what many would consider a traditional one. I prefer to have the meat of my hands on the sides of the grip so that I maintain a stable feel throughout the stroke. A good thought is to try and take your hands out of it and use your big muscles (that deep breath I mentioned before will help out with that).
I've always thought that mastering your putting within an eight-foot range is key to being a good putter. If you make a few 15-to-25-foot putts throughout the round, those are a bonus. But the majority of the time, you're going to be lagging those up there within that eight-foot circle. If you can make those second putts, you're going to save your score. I don't like making bogeys. I hate making doubles. But I despise three-putting, and I know everyone else does as well.
When I head out to the practice greens, 25 percent of the time is spent on fundamentals, while the other 75 percent is spent on games and drills that I can think back to when I'm on the course in competition. Most of my process is focused on speed. For amateurs, I would not get bogged down on just making long putts during your practice. Of course, that's important, and there are games that do that. But inside eight feet is imperative to ensure that you're giving yourself the best chance to two-putt from long distance.
I have no doubts that by focusing on your speed and those putts inside eight feet, you'll be seeing your score drop in no time.
You are using an unsupported version of Internet Explorer. Please upgrade to Internet Explorer 11 or use a different web browser.