AUGUSTA, Ga. -- I'm going out on an awfully big limb with this prediction: Reigning U.S. Amateur and NCAA champion Bryson DeChambeau is not going to win this week's Masters. My logic is rooted primarily in the fact that no amateur has placed in the top 10 at Augusta National since Charlie Coe in 1962. I'll do the math for you, that's 54 years.
Mind you, that the possibility of an amateur throwing on a green jacket come Sunday could even be contemplated is another sign that there is something exceptional about this 22-year-old from Clovis, Calif.
It's not just his stylish dress (here's hoping he hangs on to the Hogan-style cap when he turns pro next week). Or that he plays irons that are unusually all the same length (and now have Masters nicknames). DeChambeau has become a fascination among golf fans and fellow players -- his latest convert: Phil Mickelson, who he practiced with on Tuesday at Augusta -- thanks to his gregarious personality and his thoughtful and unconventional approach to the game.
While victory is too much of an ask for the young man starting his last tournament as an amateur before playing for pay for the first time next week at the RBS Heritage, making the cut is an entirely different matter.
This is the 16th time I've covered the Masters, and I've hardly been more confident of an amateur playing on the weekend than I am of DeChambeau, which I hope isn't the kiss of death for the young man. He's made the cut in six of seven starts he's made in professional tournaments since last fall. He's become comfortable playing with the best golfers in the world, a hurdle that frequently does in the amateur invitees at the Masters.
By DeChambeau making the cut, it will mark the sixth time in the last seven years someone will earn the low-amateur award. The more difficult question is whether any of Bryson's peers will be challenging him for the honor. Here's my assessment of the rest of the amateur field and my annual look at their chances of making the cut.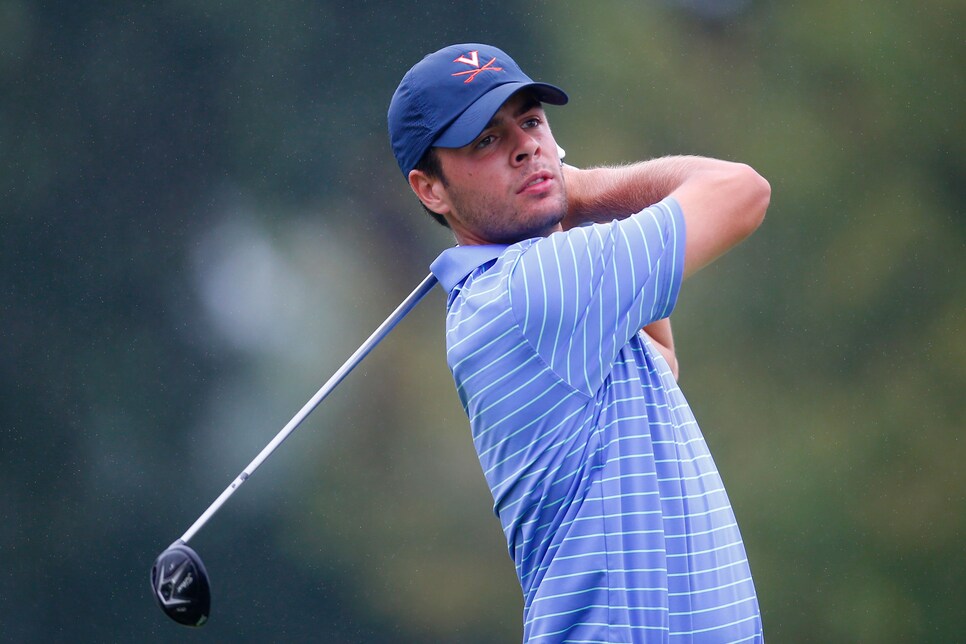 Derek Bard, 20, New Hartford, N.Y.
How he qualified: U.S. Amateur runner-up
Odds of making the cut: 10-1
Skinny: It's been a long but exciting wait for the junior at the University of Virginia since he earned his spot in the Masters by reaching the U.S. Amateur final in August. He got three rounds in at Augusta National before tournament week, getting to soak up the atmosphere early. Perhaps in a good bit of karma, Bard has had collegiate success in Georgia, earning co-medalist honors at the 2015 U.S. Collegiate at the G.C. of Georgia outside Atlanta. He's tempered expectations as he plays in his first professional event, but his college coach, thinks he's got something in his favor this week.
"He's a tremendous putter," says Cavaliers coach Bowen Sargent. "And he's always putted well on extremely fast, firm greens. I don't think he'll ever find any quicker than what he's getting ready to encounter. From that standpoint, I think he'll be fine. I think he'll do very well there."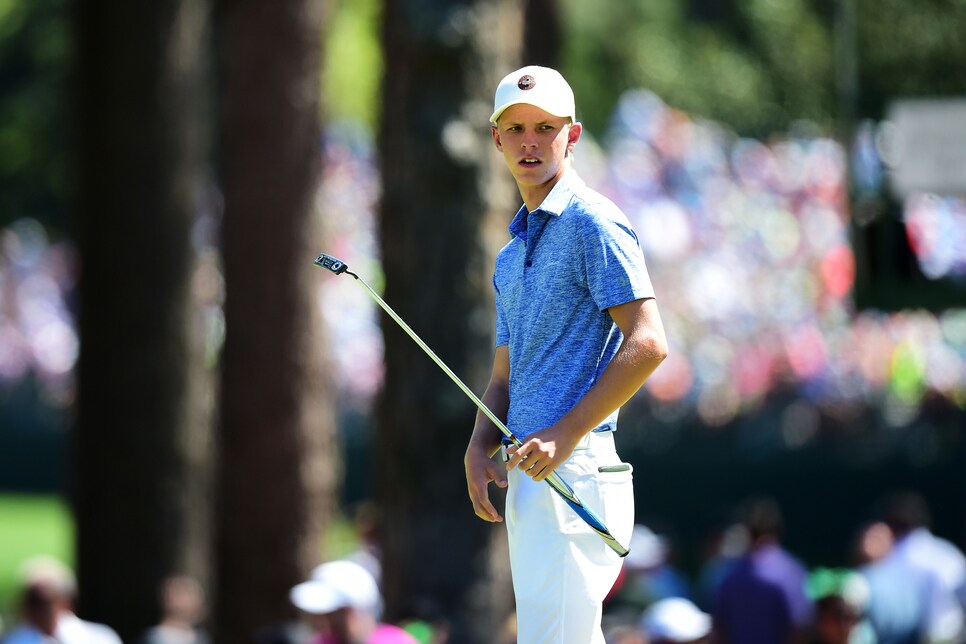 Paul Chaplet, 16, Costa Rica
How he qualified: Latin American Amateur champion
Odds of making the cut: 10-1
Skinny: Chaplet, the second youngest player to ever compete at the Masters, will be making history this week, no matter how he fares. Not only is he the first golfer from Costa Rica ever to qualify for the tournament, he's the first from Latin America. The good thing is that he doesn't seems to be feeling a lot of pressure associated with being a trailblazer. It's his lack of experience in big-time events that will ultimately be the hurdle he has to clear.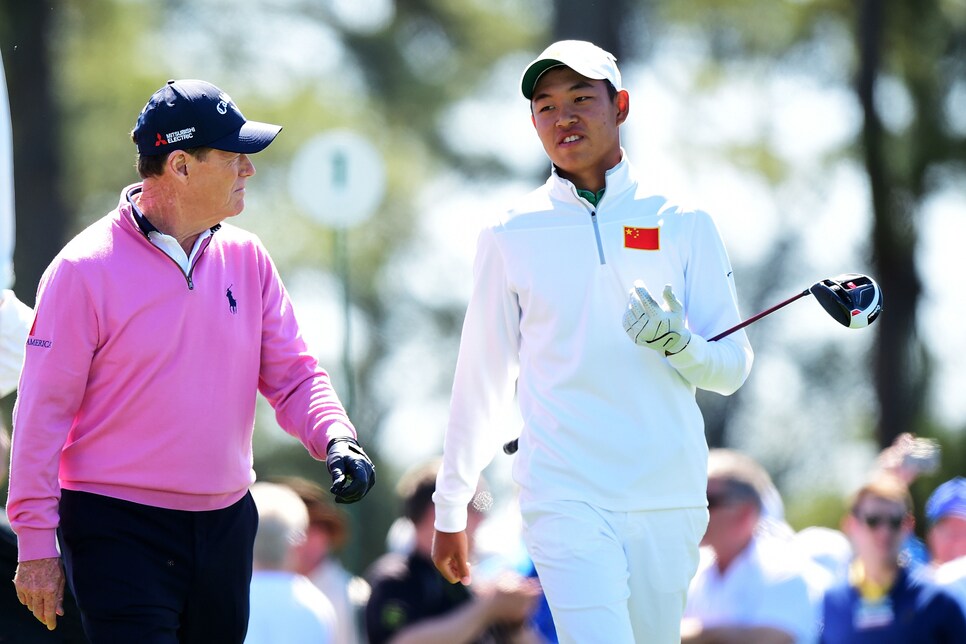 How he qualified: Asia-Pacific Amateur champion
Odds of making the cut: 5-1
Skinny: There are a handful of reasons to think that Jin might be hanging around for the entirety of the week at Augusta National. For one, he has already been hanging around Georgia for quite some time now, arriving in March to get acclimated to the U.S. and sharpen his game. Secondly, the last time a Chinese teenage amateur competed at the Masters, 14-year-old Tianlang Guan in 2013, he successful made the cut, finishing 58th.
"He's like a legend," said Jin, who'll be returning to the U.S. in the fall to play college golf at USC. "All I want to do this week is play my best and enjoy everything here."
Romain Langasque, 20, France
How he qualified: British Amateur champion
Odds of making the cut: 12-1
Skinny: Like DeChambeau, Langasque will make the Masters his final amateur start. Given this, he says he doesn't want to hold anything back, promising to he play the course aggressively and take his chances.
"I think I will have pressure -- that's normal, every player has pressure," he said. "But I just want to have fun, to be all the time happy to be there. I know I can maybe play 68 or 78, I want to be the same Romain for both scores. It is my dream so I want to have fun." Give him credit for not holding anything back, but it's a strategy that will make playing the weekend a challenge.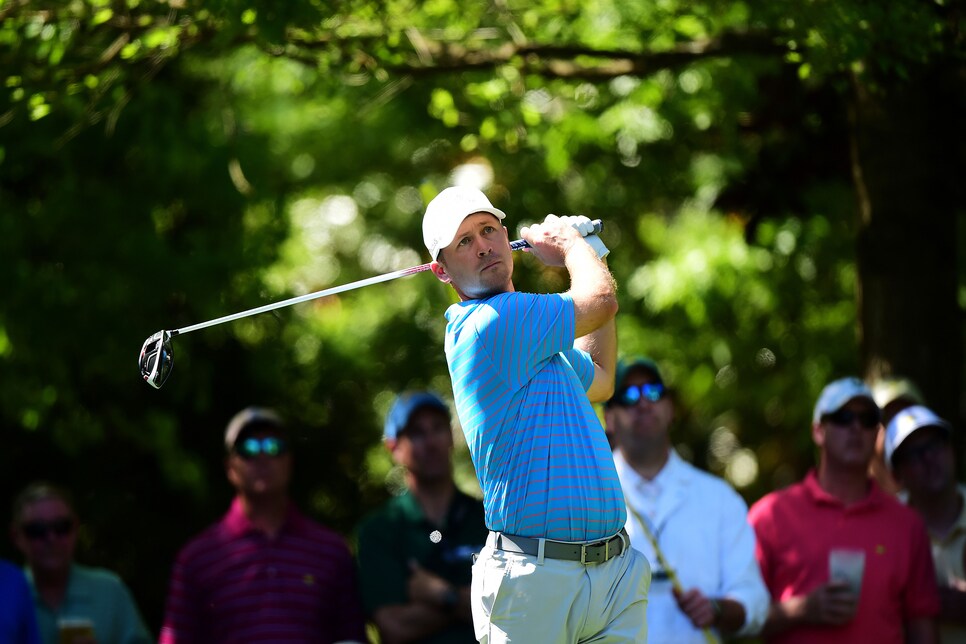 Sammy Schmitz, 35, River Falls, Wis.
How he qualified: U.S. Mid-Amateur champion
Odds of making the cut: 20-1
Skinny: The curse of the U.S. Mid-Am champion remains alive, to Schmitz's chagrin, as 27 times the winner of the 25-and-older national championship has been invited to play in the Masters … and 27 times he has missed the cut. It doesn't mean that Schmitz is any less looking forward to playing in the event after making a miraculous hole-in-one on a par 4 to seal his victory at the Mid-Amateur final last October. He then set up a GoFundMe page to help finance travel expenses for trips to Augusta to practice and compete. He says he feels a sense of responsibility to those who contributed as he tries to hold himself up as an "every man golfer" living a dream. That, on top of the usual freak-out factor that Masters rookies typically feel, make the weekend look like a long-shot for Schmitz, but he's sure going to have a lot of fun trying.