The Loop
Youth on Course Celebrates 10th Anniversary with 'one' amazing offer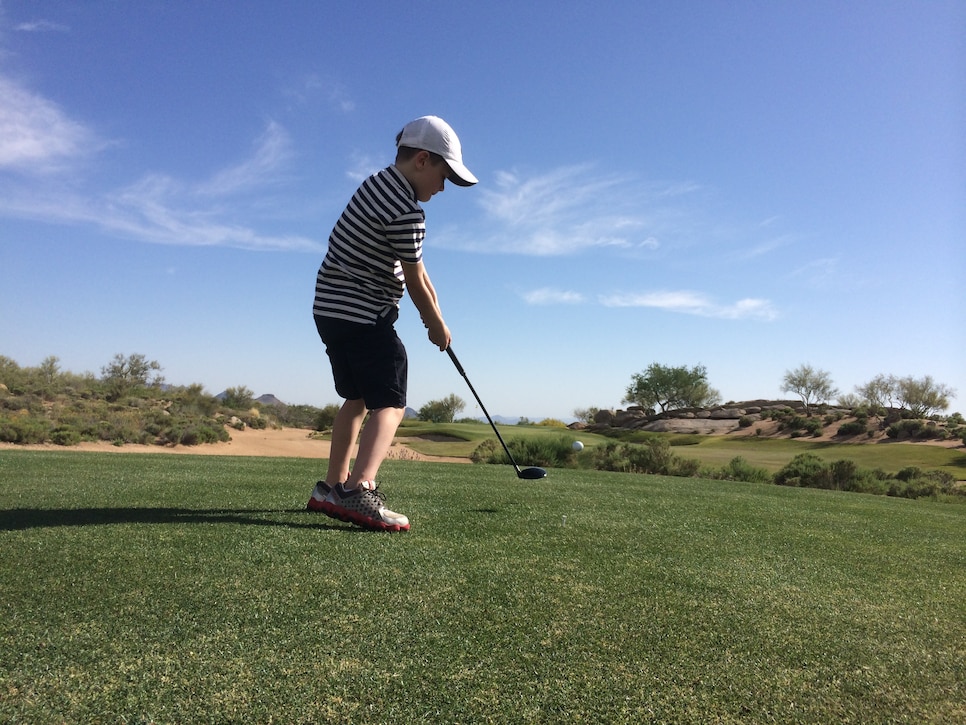 Here's the deal of the day.
Kids who've joined the Youth on Course program, launched ten years ago by the Northern California Golf Association to get kids playing more, can tee it up today, July 10, for just $1 at one of more than 300 golf courses around the country. It's part of the celebration of YOC's10th anniversary.
One dollar. One day. July 10.
Not that with Youth on Course fees are ever a financial burden. The whole idea of this simple, somewhat unsung, program is access for kids 6-18 at just $5 a round at affiliated courses. Not "as low as $5." Five dollars, period.
Born in California and headquartered at Pebble Beach, YOC is now available in 12 states at 330 courses, thanks to affiliations with regional golf associations. YOC has logged more than 400,000 rounds in the past decade. Oregon, Washington, Idaho, Nevada, Arizona, Utah, Illinois, Missouri, Kansas, New Mexico and Michigan also offer YOC. The Chicago and Las Vegas golf associations are the latest of ten to join.
Besides plans to take it nationwide, executive director Adam Heieck, a former NCGA intern and now staff member, is committed to making sure that kids who get started with YOC stay involved in the game. The the program has added a caddying component, including a caddie academy and job placement for young loopers, so far mostly in California.
Thanks to generous donors—participating courses usually establish a day when a small portion of green fees goes to the program, and this year YOC has asked all affiliated courses to raise $10,000—as well as grants, YOC has also awarded more than $240,000 in college scholarships.
YOC will also test an extension of its program to young adults, a program that while affordable would be more than $5. "YOC allows kids to play so much more frequently than they otherwise would, I think we're really getting kids hooked earlier than they would be otherwise," says Heieck. "But when you turn 19, you can't go from $5 to, say, $85. If we can develop something for ages 19-30 it should further increase participation across the nation. We look at NorCal as a test market for all of this."
A corporate sponsor would help with that, and YOC is working to secure that as well.
For more information, go to youthoncourse.org for more information.