The Loop
Youth is served on the 2016 U.S. Curtis Cup team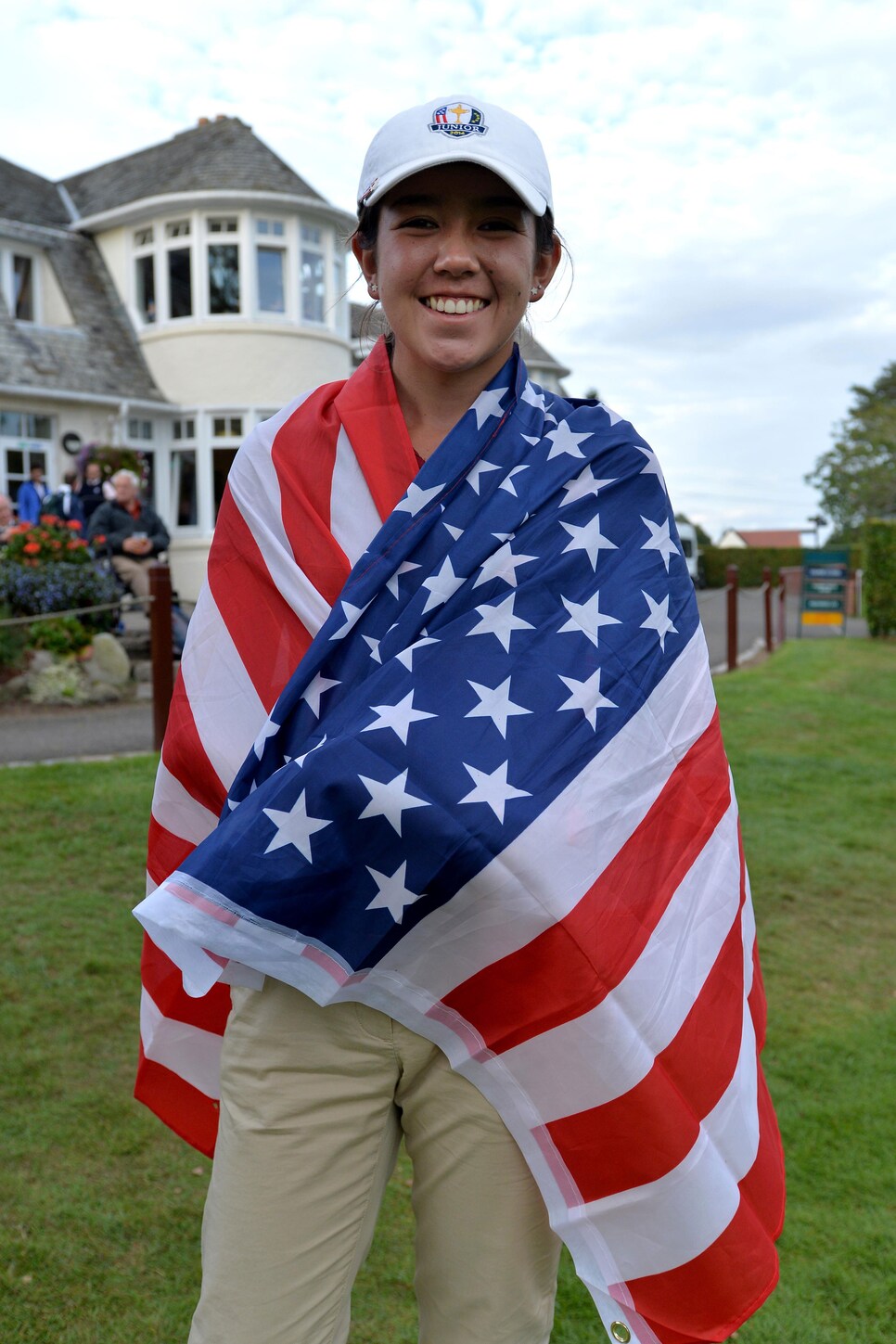 For years now it's been evident that top female golfers are excelling at a younger and younger age. Look no further than the fact that the No. 1 ranked women in the world, Lydia Ko, is just 18 years old. It shouldn't be at all surprising, then, that the average age of the eight amateur players that the USGA named on Tuesday to the 2016 U.S. Curtis Cup team is 18 on the dot.
And yet that doesn't make it any less historic.
Five of the eight players who will compete at Ireland's Dun Laoghaire Golf Club June 10-12 -- Sierra Brooks, Mariel Galdiano, Andrea Lee, Mika Liu and Hannah O'Sullivan -- are 17 and will be enrolling in college in the fall. Bailey Tardy (19) and Bethany Wu (19) are in the middle of their freshmen seasons at Georgia and UCLA, respectively. And Arizona State junior Monica Vaughan is the elder stateswoman of the bunch at 21 years old.
All eight, mind you, can be found in the top 30 of the World Amateur Golf Ranking, with four in the top 10, led by O'Sullivan, the No. 2 ranked female amateur and the reigning U.S. Women's Amateur champion.
"These eight young women who will represent the United States in the 39th Curtis Cup Match are among the most talented players in the world," said USGA president Diana Murphy. "The USGA is proud to have them as ambassadors for the game, and we wish them the best of luck as they prepare for the competition in June."
By comparison, here are the average ages of other recent American teams.
Youngest: 18 (Ashlan Ramsey); Oldest: 21 (Ally McDonald)
Youngest: 19 (Amy Anderson); Oldest: 21 (Erica Popson)
Youngest: 15 (Lexi Thompson); Oldest: 20 (Cydney Clanton)
Youngest: 16 (Kimberly Kim); Oldest: 29 (Meghan Bolger)
Youngest: 19 (Jane Park); Oldest: 42( Virginia Grimes)
Youngest: 14 (Michelle Wie); Oldest: 22 (Sarah Huarte)
Youngest: 20 (Leigh Anne Hardin); Oldest: 53 (Carol Semple Thompson)