Putting
Your Shadow Is Not A Good Excuse For Missing A Putt
If you've ever been distracted by your shadow, don't worry: You're not alone. A lot of golfers complain about having to putt through their shadows because it's distracting, and it's tough to see the line. But never fear, we're here to help. Well, more specifically, Butch Harmon is here to help.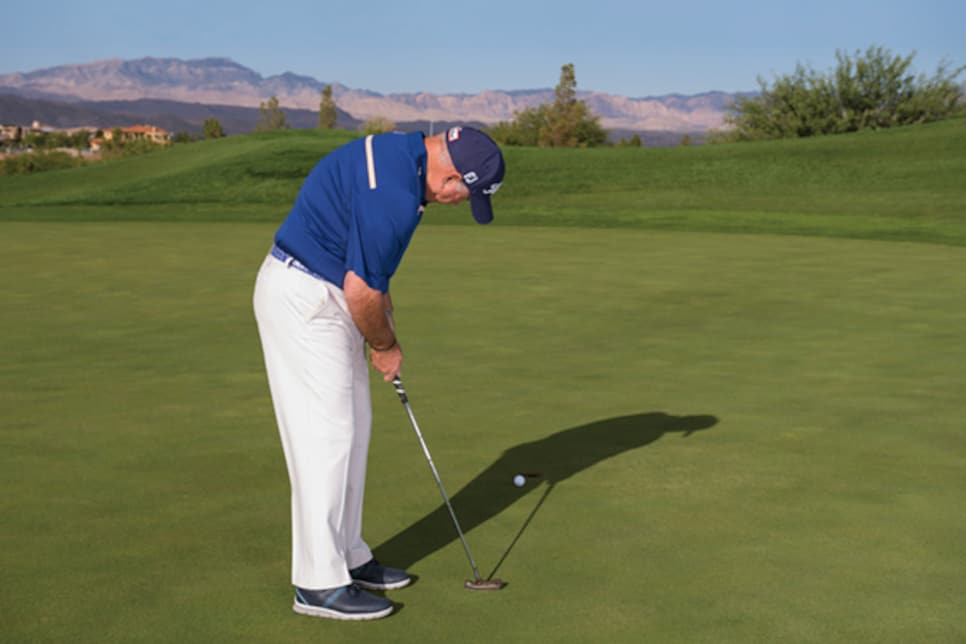 Harmon makes the point that though your shadow may be in the way while you're putting, it won't be in your line while you're reading it. Take advantage of the clear visual and choose your exact line while you're behind the ball. Once you commit to it, stand up to your ball and roll it on that line with confidence -- regardless of where your shadow may be.
"I picture a trough three or four inches wide that runs to the hole," says Harmon. "I know if I get my ball in that trough, it's got a good chance. Whatever you do, really focus on getting the face aimed precisely. Then settle into your stance, look once down the line to confirm, and go."
With a good read and a confident stroke, shadows will soon become a non-factor in your game.