News
Your guide to playing in British Open level wind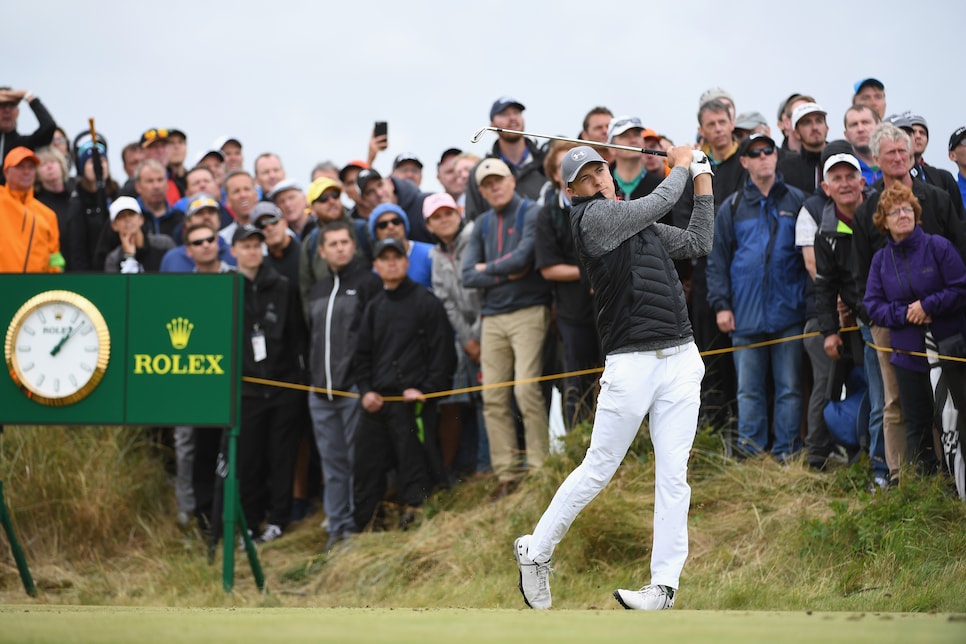 There's no better week to talk about wind than British Open week. The pros handle the gusting wind at the British Open like, well, pros. But if you're like a lot of amateurs, the wind freaks you out. People get psyched out by the wind because they don't have a plan for how to handle it.
"If the wind is blowing, or even worse, switching, you could hit a good shot and it just may not work out," said Guss. "Accept that fact and take all the pressure of hitting a perfect shot off of yourself."
Now that you've relaxed enough to be able to hit a shot, let's talk club choice. When you're playing in wind that's inconsistent, choose the club that's going to get you into the least trouble.
"If you're in between clubs and the pin is back, choose the shorter one," says Guss. "That way if a gust of wind comes from the back, you won't go over and be short-sided."
Once you've picked your club, commit to it. If you're standing over the ball, wondering if you've made the right choice, you're not going to put a good swing on the ball.
"Don't hit until you're totally committed," said Guss. "If you're having second thoughts, step away from the ball and go over the numbers again. Once you feel confident in your club choice, get back over the ball and hit it with some conviction."
There's an easy change you can make to your swing when you're playing in the wind that will help, too.
"When you're playing in the wind, you generally want to flight the ball down a bit to keep it from being affected too much by the wind," said Guss. "You can do that by clubbing up and swinging easy, and you can do that by playing the ball back a bit in your stance."
Interestingly, Guss says that the actual mechanics of your wind swing are the least import aspects of playing in the wind. Because if you're not going into a shot with a pressure-free, confident mindset, how far back you play the ball isn't going to matter all that much.