The Loop
Your daily reminder that you can't always trust Google when looking up your favorite golfers
This shouldn't come as a surprise, but you shouldn't believe everything you see on the Internet. For example, Googling "Jordan Spieth" on Wednesday produced the following result, :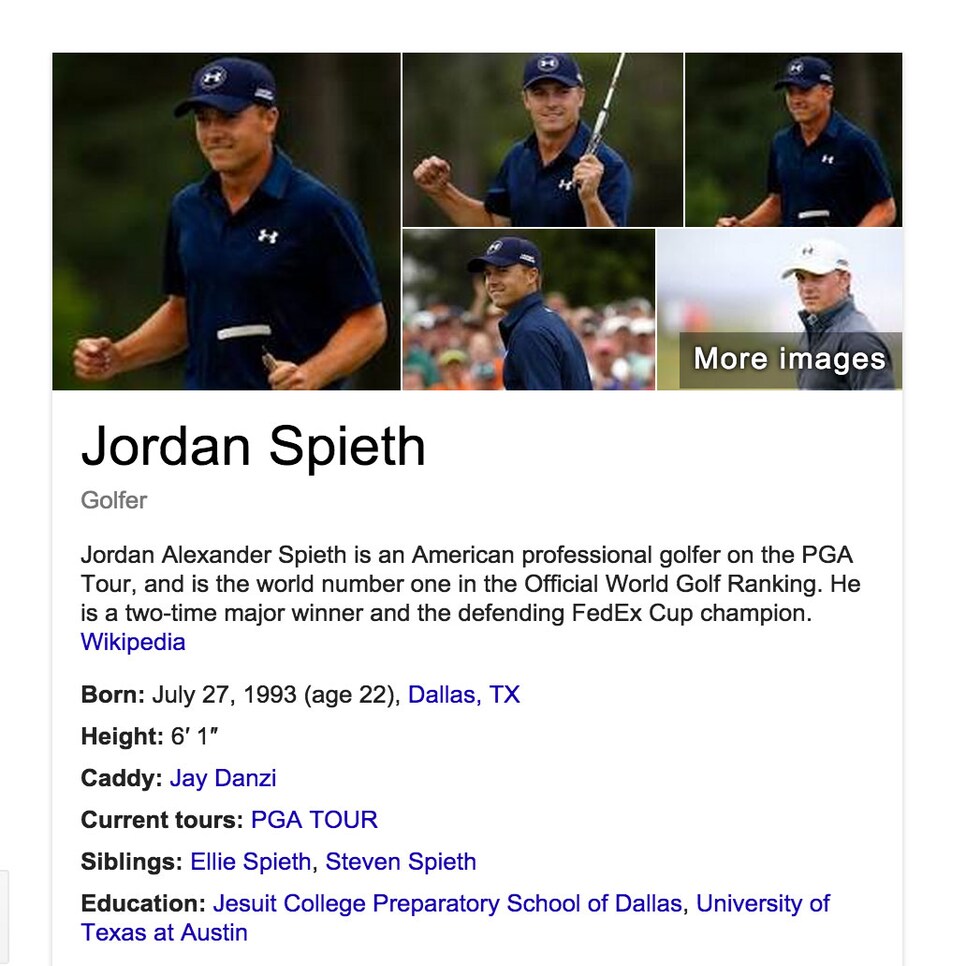 In case you can't/don't see the error, it's that Spieth's "caddy" is listed as Jay Danzi. Yes, Danzi, who is Spieth's agent and manager, filled in as Spieth's bag man at the recent Singapore Open. But as most golf fans know, Spieth's full-time caddie is Michael Greller. You know, the guy who got nearly as much pub at Chambers Bay last year as his boss and who helped guide Spieth during his historic 2015 campaign.
Wonder how long it will take to correct this? In the meantime, I was excited to learn Spieth's middle name matches my first name! Well, at least, I think it does. . .