News
2021 Ryder Cup merchandise, uniforms will carry 2020 emblem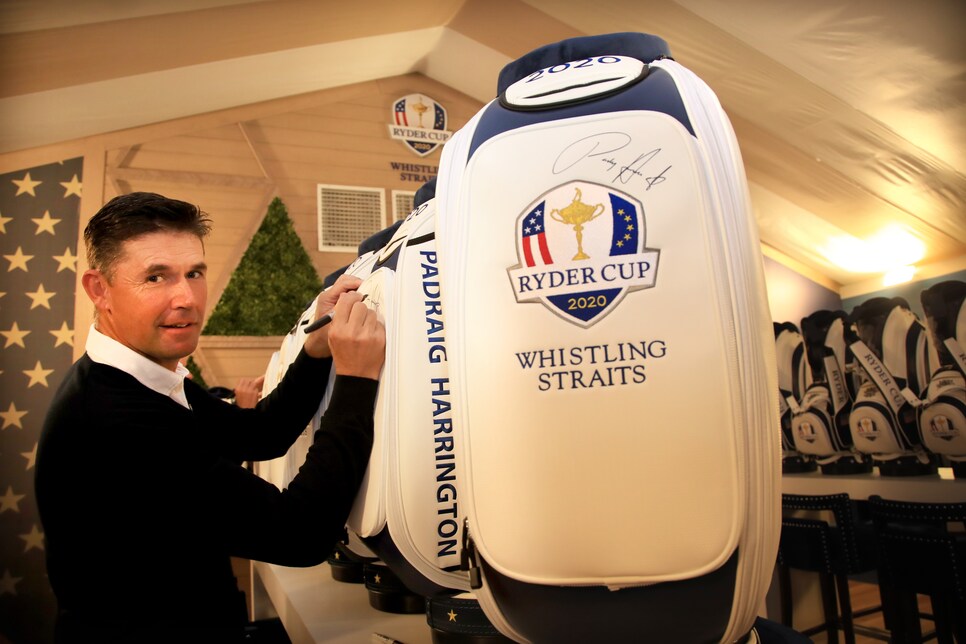 Whenever a team is victorious and confetti is unleashed at the Super Bowl, World Series or any other major sporting event, players don hats and shirts proclaiming their triumph, hats and shirts that, conveniently, are available for purchase at the next commercial break. But that immediacy means apparel needs to be ready for both teams, thereby creating an alternate universe of championship threads where the Buffalo Bills, Cleveland Indians and Utah Jazz reign supreme.
As a corollary, there is a cyclical piece of journalism detailing the journeys of the "other" merchandise, journeys routinely facilitated by Good360 (a non-profit that donates clothing and other goods to families impacted by natural disasters) and World Vision (a Pittsburgh charity that distributes clothes to people in need in third world countries).
Unless there are back-up green jackets shipped to Africa we are unaware of, nothing like that exists in golf. But then the coronavirus pandemic happened, ushering a wave of postponements and cancellations. In our realm, the two biggest events impacted were the 2020 Open Championship and the 2020 Ryder Cup.
Which got us thinking: What will happen to all the "2020" branded merchandise from events no longer held in 2020?
Would all the polos and posters and trinkets be donated, or perhaps even refurbished for next year's events? Maybe they would be locked away in a top-secret storage facility a la "Raiders of the Lost Ark." Certainly, the memorabilia already out in public was transformed into artifacts. (And it wouldn't just be keepsakes from Whistling Straits and Royal St George's impacted; Bethpage is already selling souvenirs with the "Ryder Cup 2024" emblem in its shop.) How much were these collector's items now selling for on the open market?
However, our deep dive attempt turned into a dip in the shallow end of the pool. For the truth from these myriad questions can be distilled to a simple answer: Nothing is happening to said merchandise, because it's still the "current" product.
The PGA of America confirmed to Golf Digest that all apparel and materials set to be available at Whistling Straits this fall will be what's found in its gift shop next year.
"With the decision to play the 2020 Ryder Cup in September 2021, all Ryder Cup merchandise and uniforms will carry the 2020 mark," a PGA of America spokesperson said.
Same applies with the Open Championship. Though one can find claret jug-themed collectibles with years attached on eBay, the R&A confirmed all official merchandise has the tournament edition ("the 149th Open") rather than the date on its products.
As for the 2020 PGA Championship—which will be a played as a spectator-less event—merchandise set to be available on site will now be online.
So there you have it: 2020 will still be in vogue in 2021. Hopefully, you can buy your tumblers and quarter-zips in person.