The Loop
You'll never believe how many holes this man played in just 12 hours for the new world record
If you're a public golfer that routinely faces six-hour rounds, this story will warm your heart. Or instill unspeakable jealously.
According to reports from New Zealand, marathon runner Brad Luiten broke a Guniness World Record for most consecutive golf holes played in a 12-hour window. The number of holes Luiten recorded? 237.
With just a 6-iron in hand, Luiten toured Helensville Golf Club for the equivalent of 13 rounds. He shattered the previous 12-hour record of 221 holes, set in 2005 by a Canadian man. Just as impressive was the distance covered, as Luiten traveled over 100 km (62 miles) during his journey.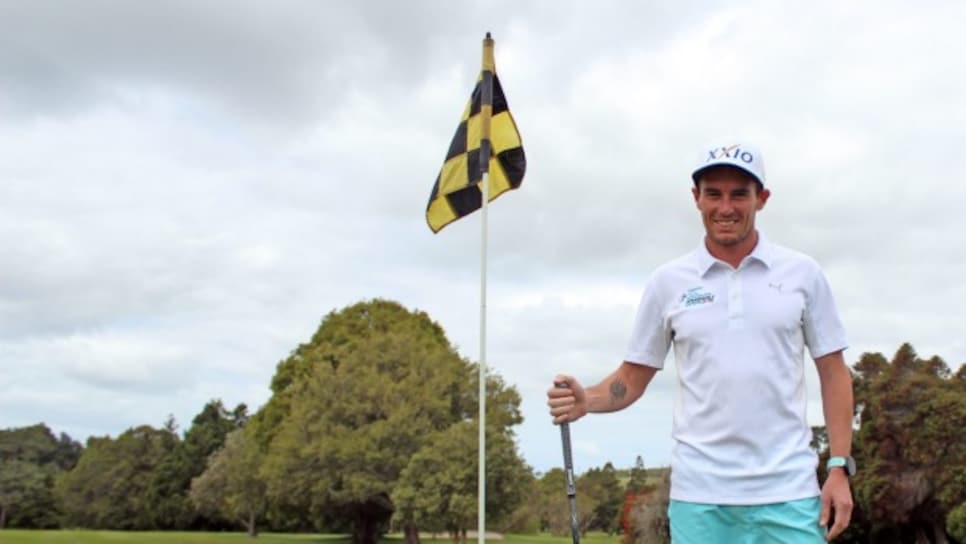 Given the mesmerizing math behind the feat -- as my boss pointed out, Luiten had to average three minutes per hole for 12 hours -- it's understandable if you're skeptical. And this wasn't a pitch-n-putt or par-3 course, with Helensville tipping out at 6,400 yards.
But Luiten is no stranger to world records: the 35-year-old holds the mark for completing the fastest 10K on crutches. Moreover, he wasn't attempting this adventure for personal gain, stating he wanted to bring awareness to bowel cancer. New Zealand has one of the world's highest rates of the deadly disease, but with the Bowel Cancer NZ foundation only retaining two part-time staff, Luiten was hoping to raise funding.
"A friend passed away last year from bowel cancer, it's all about that today," he told a reporter from New Zealand's TV One.
Call me gullible, but I'm a believer, if only for the dream of playing a public course so open.