The Loop
You'll be amazed at the lengths the R&A is going to keep seagulls from stealing spectators' lunches
TROON, Scotland — There are things you wonder about as a spectator when you go to a golf tournament: Did I pack the right clothes? Do I have enough money on me? Where do we go to get the best view?
And if you're attending the Open Championship, there's also this one: Will a bird snatch my sandwich during lunch?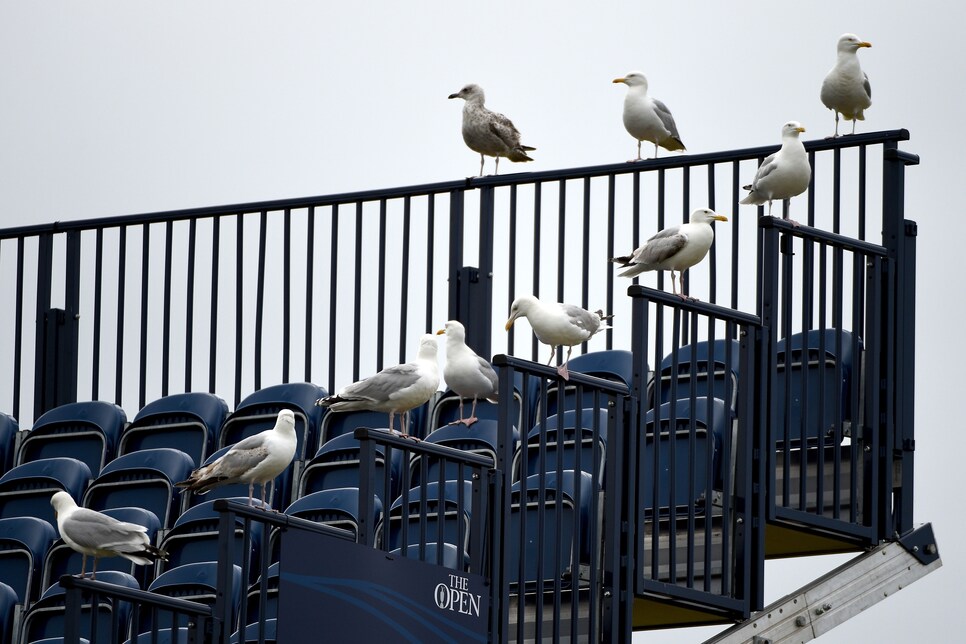 Indeed, with the world's oldest championship being played at seaside links courses throughout the United Kingdom, there is a unique issue for Open patrons to contend with. Or there was at least.
Beginning a year ago at St. Andrews, the R&A hired Elite Falconry, a company based north of Edinburgh in Kirkcaldy, Scotland, to help with what is technically titled "pest control" at the Open.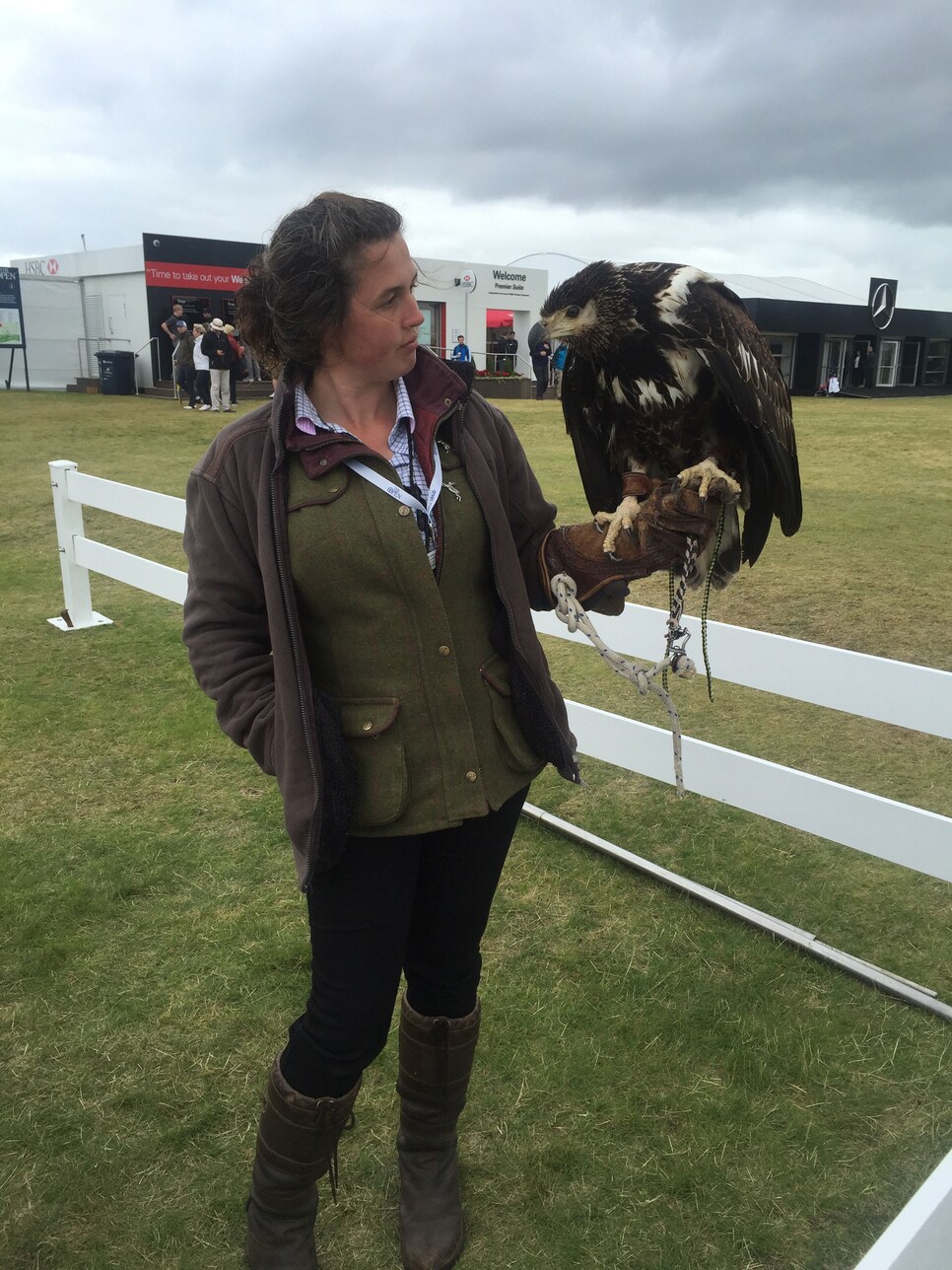 "They told us they had a bit of a problem with the seagulls, where they were taking food from people's hand," said Roxanne Peggie, pictured above with a African fish eagle, who works for the company. "At the same time they were doing that, they were making a mess on the tables. It was very unhygienic. A real problem."
You can say that again. No one wants to deal with that … stuff … at the Open.
So Elite Falconry brought in an assortment of "birds of prey"—falcons, eagles and hawks specifically—to scare away the gulls and let spectators eat their fish and chips in peace.
After a successful first go, the R&A retained the company again for Troon. On Saturday, the outfit has two African fish eagles and a hawk on the premises to help shoo the gulls.
"Just having the birds here makes all the difference," Peggie said. "You can see the seagulls high in the sky, but they're not coming in an area down here."
Indeed, in case PETA or the equivalent there of in the U.K. are wondering, no animals are harmed in keeping the spectator village safe for lunch.
Peggie said that the company also works a game fair and similar outdoor events, as well as weddings. "Having birds of prey at your wedding is quite a popular thing now," she noted. "We have owls that deliver rings."
It got us thinking … if the R&A wanted to do something really good for their awards ceremony on Sunday, how about having a falcon swoop in and deliver the claret jug?