The Loop
You wouldn't want to bend the corner of a page to save your place in this $42,000 golf book
A perfectly fine golf book like David Leadbetter's A Swing: The Alternative Approach to Great Golf will run you about $20 on Amazon -- and five bucks less if you pick the digital version.
They didn't roll quite the same way in 1896.
Back then, the Scottish publishers R. & R. Clark released an extremely limited edition of 50 hand-bound, large-format volumes of Golf: A Royal and Ancient Game. Bound in gilt leather by Zaehnsdorf and signed by the author, Robert Clark, the book would already be a prize find for any collector even if it didn't have any "celebrity" provenance.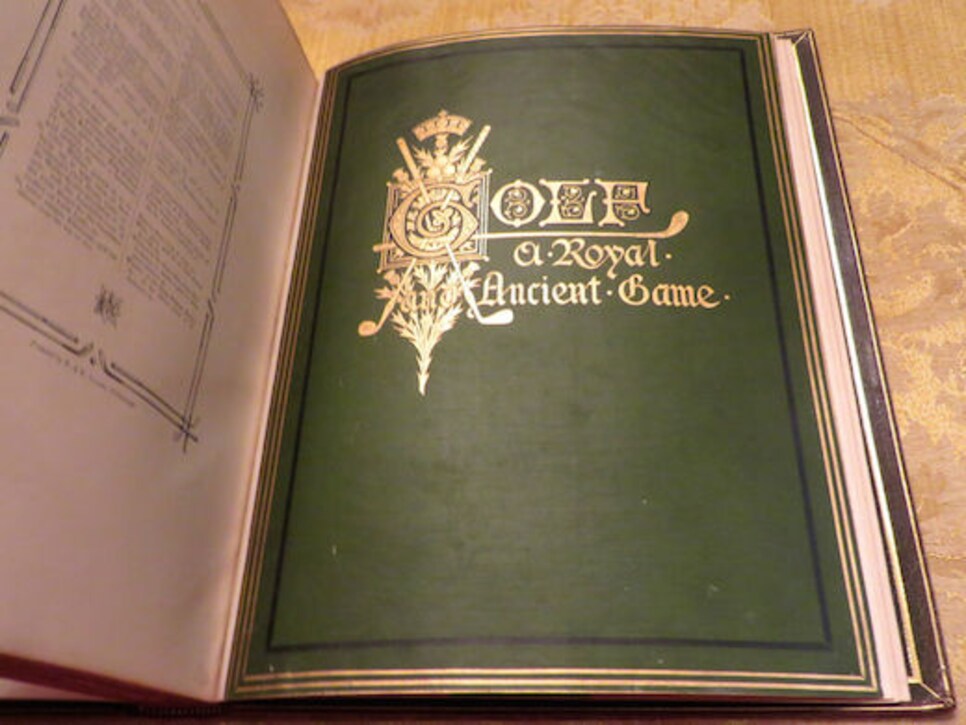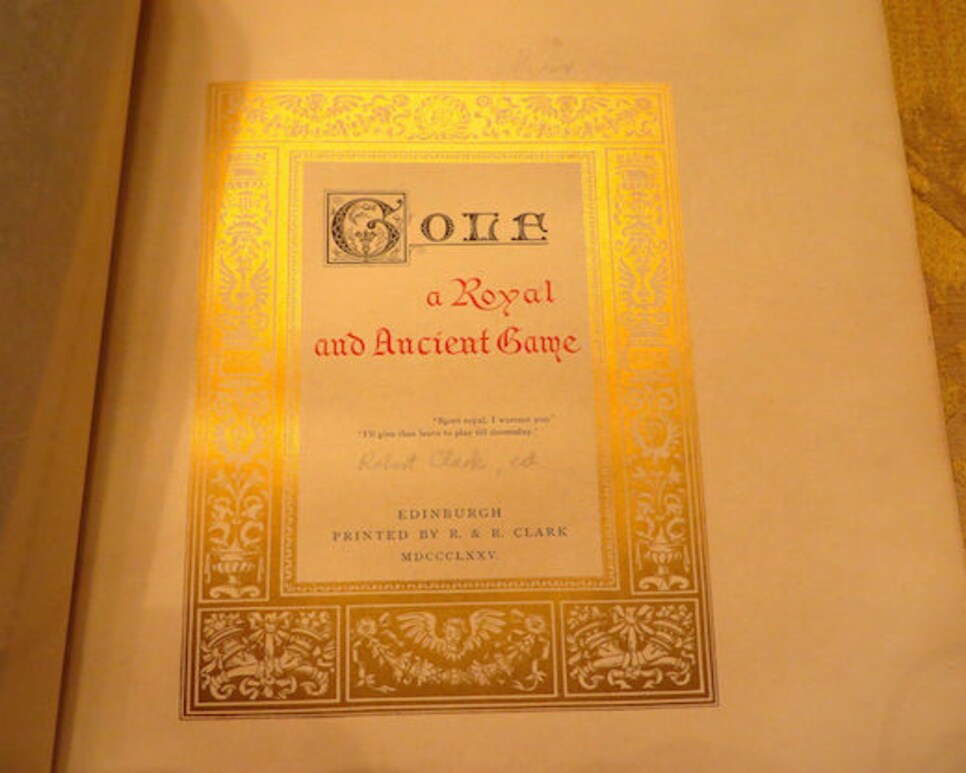 The eBay seller of this particular book, No. 7 out of 50, claims his copy was once a part of legendary industrialist Andrew Carnegie's library -- which means that if you have $42,000 to spend on a golf book, you can pick up history and pointers from potentially the same place Carnegie did when he famously took up the game at age 63.
Just be sure to wipe your hands before you open it.