The Loop
You won't believe how much Augusta National paid a local music store to move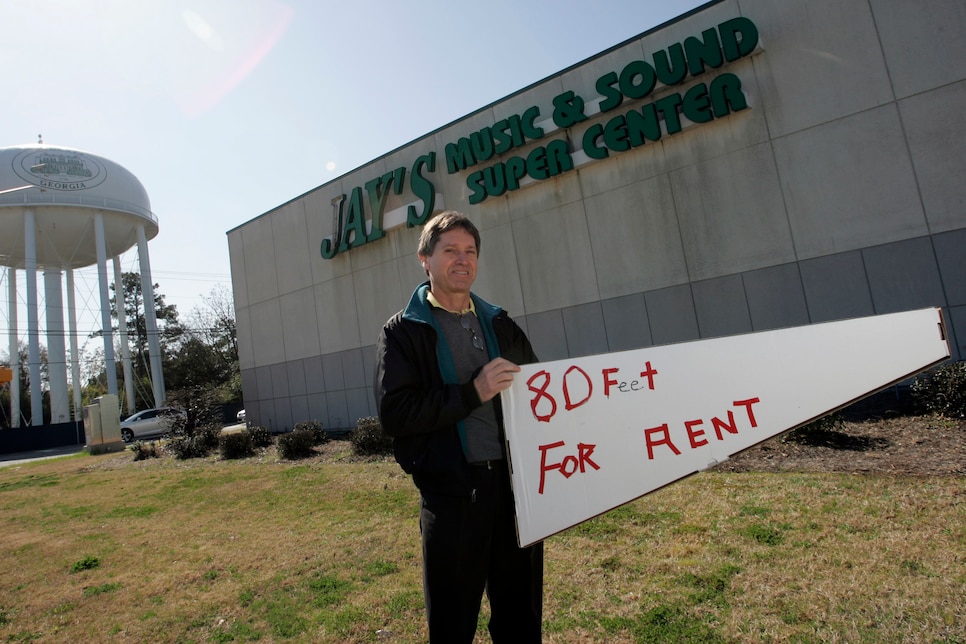 Augusta National Golf Club's area land grab continued recently with the purchase of a local music store. And it came with a hefty price tag.
According to the Augusta Chronicle, Jay's Music Center will be relocating to another part of Washington Road in early 2017. The business had been in its current location at the intersection of Washington and Berckmans -- neighboring Augusta National -- for 25 years.
"We have to move fairly quickly," Jay's Music owner Doug Frohman told The Chronicle. "It's not the most ideal situation, but thank goodness we'll have a roof over our heads."
Moving quickly might not be ideal, but it appears Frohman was well compensated. Although he didn't discuss the terms of the deal with The Chronicle, the news outlet reports public records showing Frohman's family sold the property to Berckman Residential Properties LLC -- a real estate company affiliated with Augusta National -- on Oct. 13 for $5.35 million. That's more than eight times what the 0.73-acre piece of land and 5,600-square-foot store is assessed for, according to Richmond County real estate records.
Frohman said Augusta National's buying up of properties around his business was a major factor in selling/moving.
"Even though we're not a destination-type store, it's one of those things where you don't want to be isolated to that point," he said.
A Golf Digest report from 2015 found that Augusta National had spent an estimated $55 million to purchase 100 acres around the club from 1999-2014. The land has been used for parking during the Masters, hospitality areas during the tournament, a new practice facility, and most recently, a newly constructed media center.
There's been no update on that, but in the meantime, this latest purchase is a done deal. So if you're in Augusta next year and looking to buy some music, just know you'll need to head to the other side of town.