The Loop
You, too, can play Royal Melbourne (sort of)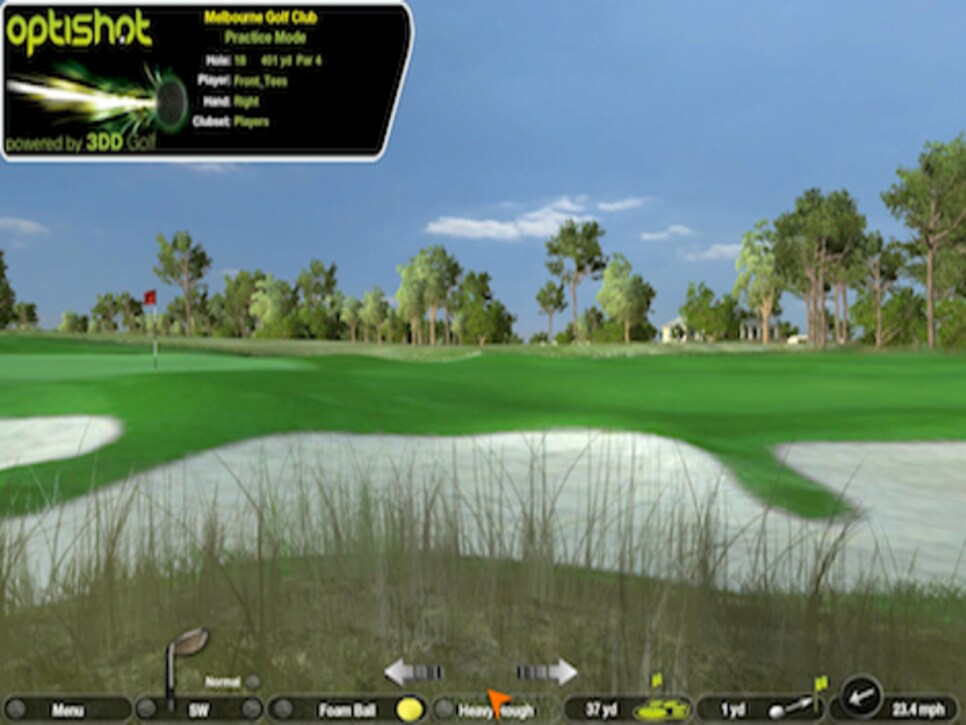 Just in time for the start of the Presidents Cup at Royal Melbourne Golf Club, the OptiShot Infrared Simulator has introduced Melbourne Golf Club to its library of courses available on which to play a virtual round of golf.
Its Melbourne Golf Club ($49.95) is what the company calls "a hyper-accurate replication" of the Alister Mackenzie design on which the Presidents Cup begins on Wednesday in Melbourne, Australia.
OptiShot ($399.95) is an in-home virtual golf experience that can be played with your own clubs, real golf balls, foam balls that come with the system, or no ball. Four players can compete at once.
It also can be used as a practice device. Its infrared sensors calculate clubhead speed, face angle, swing path, distance, tempo, face contact and ball flight. It requires a connection to a Windows operating system.