The Loop
You probably shouldn't be watching these webcam feeds
Sitting in the office. Tuning out your professor. Checking out of the end of a meeting. All the times you'd probably rather be on the golf course.
Which is what makes these live streams so dangerous.
The Old Course at St. Andrews and Pebble Beach are two world-class golf courses offering live feeds via webcam on their websites. They can be found here for the St. Andrews feed, and here for the Pebble feed. (Actually, there are five live feeds from Pebble -- the first, ninth, 17th and 18th holes, plus the putting green -- and nine from St. Andrews.)
Some of the coolest views? You can see the grandstands being assembled at the Old Course as it preps for this year's Open Championship. The stands at the 18th hole will seat more than 10,000 people this year, a tournament record. Now you can track the construction progress here!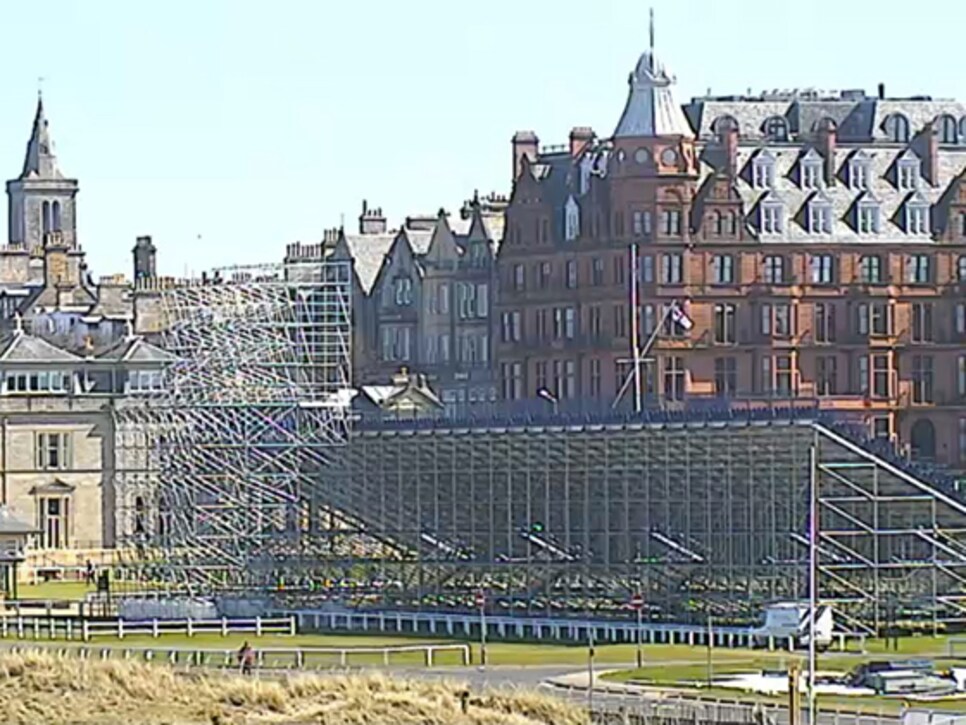 You can see golfers teeing off and watch as they approach the famous Swilcan Bridge. This is the golf equivalent of FOMO!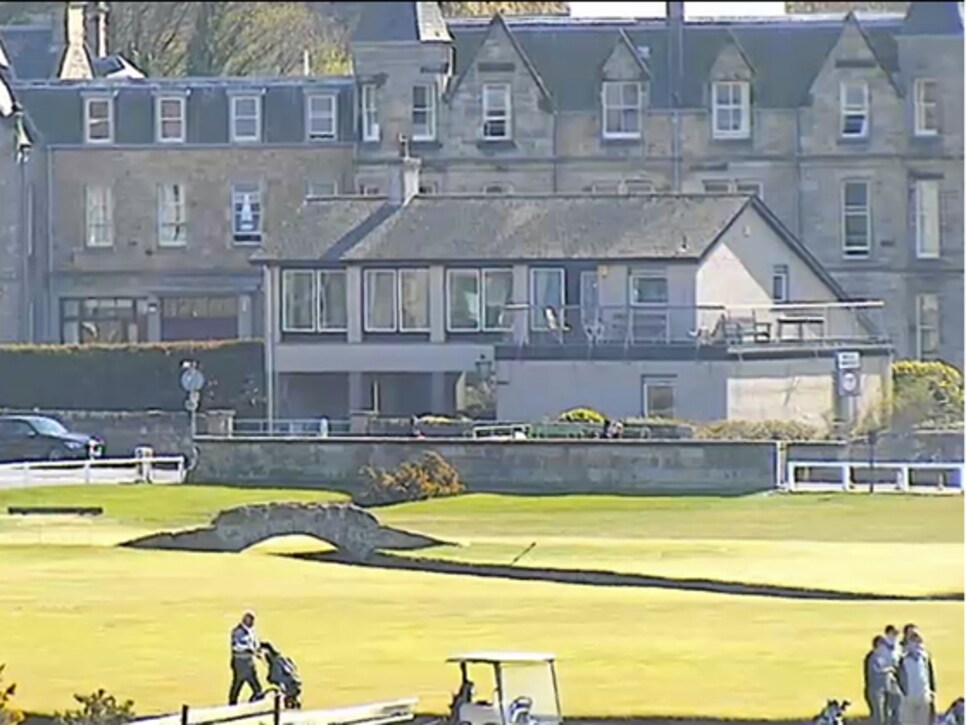 One of the coolest parts? You could have family and friends watch the feeds whenever you visit these golf landmarks. But you can't lie after you duff your tee shot. It's all gonna be caught live!
Nothing beats the real thing, though, as this photo of the famous par-3 17th hole by our veteran photographer Stephen Szurlej proves.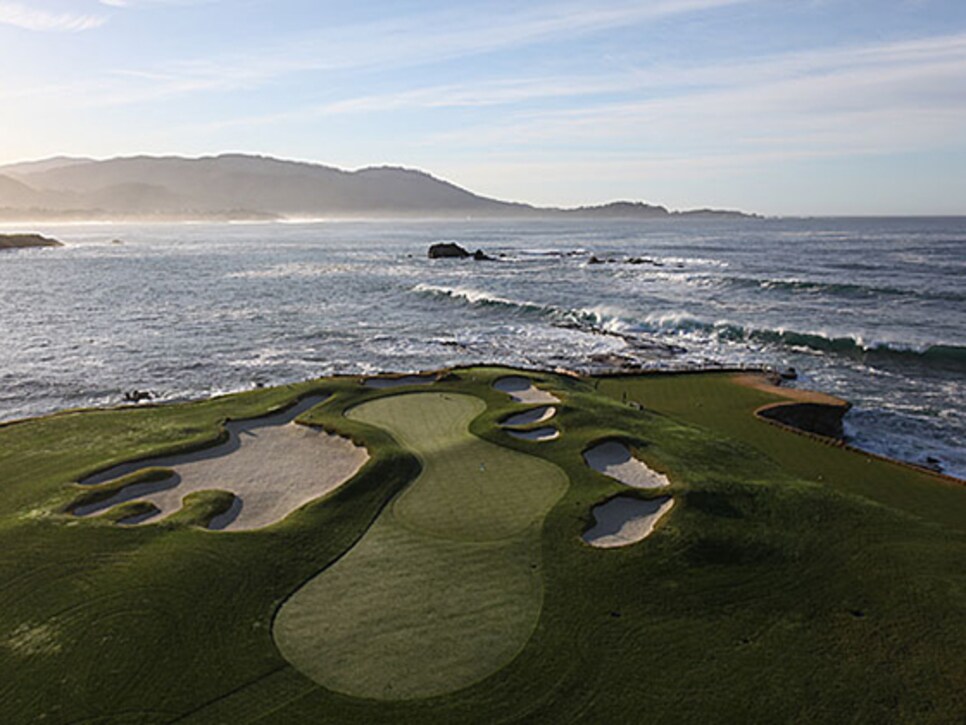 There are other live feeds at great courses around the world, too. You'll either thank us, or blame us, later.