The Loop
You probably didn't notice . . . Kyle Stanley is on pace for the worst putting season of ALL TIME
OK, so when we say "ALL TIME" we really mean since 2004 when the PGA Tour started keeping track of strokes/gained putting. Nevertheless, Kyle Stanley's performance on the greens this season has been remarkably bad.
Stanley currently ranks last on the PGA Tour in strokes gained/putting at -1.607. That's last out of 191 qualified players.
Yes, someone always has to be ranked last, but never before has the gap between the last guy and the next-to-last guy been so pronounced. Lucas Glover is second worst in the category at -1.196. That's more than a 34 percent difference between the two!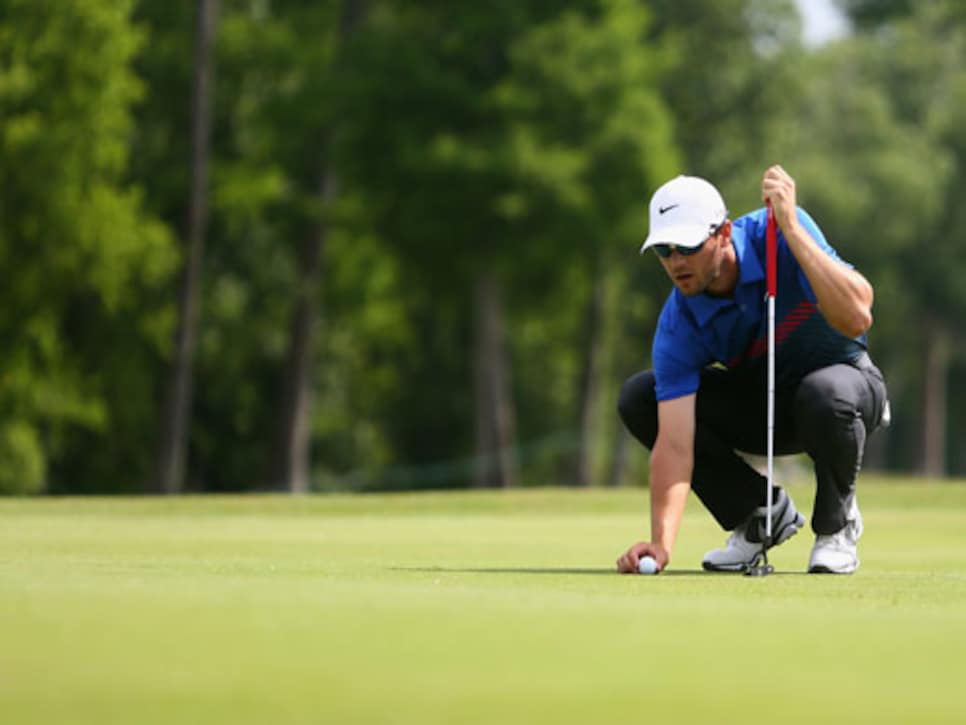 But the numbers get worse for Stanley as we mentioned. If the season ended today, the 26-year-old would have the worst strokes gained/putting average on record. By far.
Only six times has someone finished the season with a strokes gained/putting worse than -1. Those players were Darron Stiles (2007), Ricky Barnes (2009), Billy Mayfair (2010), Boo Weekley (2011 and 2012) and Kyle Thompson (2012).
Of those campaigns, Barnes' 2009 is the gold standard for green struggles with a -1.219. Again, Stanley is currently at -1.607! On the flip side, the tour's leader in the category is Aaron Baddeley at 1.012 meaning Stanley loses more than 2 1/2 strokes to the Aussie * per round*.
Putting has always been a weak point for Stanley, who ranked 175th, 189th and 174th in SGP for his previous three full years on tour. But he's picked a particularly bad time to have a historically bad putting season.
With his two-year PGA Tour exemption for winning the 2012 Waste Management Phoenix Open about to run out, Stanley, currently 165th on the money list, is in danger of losing his tour card. At least, he knows what part of his game to work on.