The Loop
You may love the Old Course even more after reading this book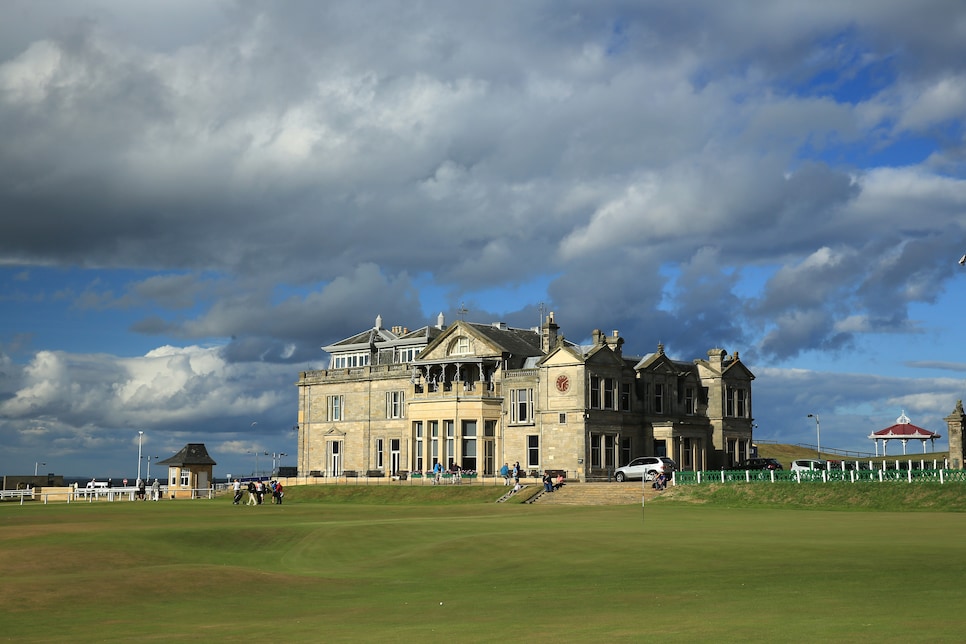 Lovers of Augusta National get an annual peak at their favorite golf course each spring. Those who feel similarly charmed by the Old Course, which shares architectural roots with the Georgian layout, don't get nearly the same amount of viewing time.
The new book, Links to St. Andrews: Love Letters to the Home of Golf, allows Old Course's devotees as much face time with the venerable course as they want. And conveniently enough, it's a collection of writings by kindred spirits who love the Home of Golf.
If you haven't yet become a fan of the Old Course, with all its unique aspects, Links should get the job done. There have been numerous books written about St. Andrews, so this new one had a lot to hurdle to make it stand out. It does that brilliantly, beginning with the heft and size. The book weighs six pounds and measures 10 by nearly 14 inches.
Joshua C. Evenson and Carol Haralson conceived the book for Pinwheel Press. They broke the contents into chapters on lasting impressions, St. Andrews the town, commentary on individual holes, competing, lives linked to the game, women and how the world feels connected to the Old Course. Dozens of commentaries range from the greats such as Arnold Palmer, Jack Nicklaus, Tom Watson and Gary Player to today's stars such as Rory McIlroy. Others featured include many Old Course aficionados you're not familiar with showing that the course appeals to the greatest and the least of golfers.
There is a full collection of vintage artwork, photos and illustrations throughout that beautifully tie in with each chapter.
At $150 (available at linkstostandrews.com), the book is cheaper than getting to the Old Course itself, and it allows you to experience the aura of St. Andrews every time you pick it up.