The Loop
You have to see Bryson DeChambeau's Masters-inspired irons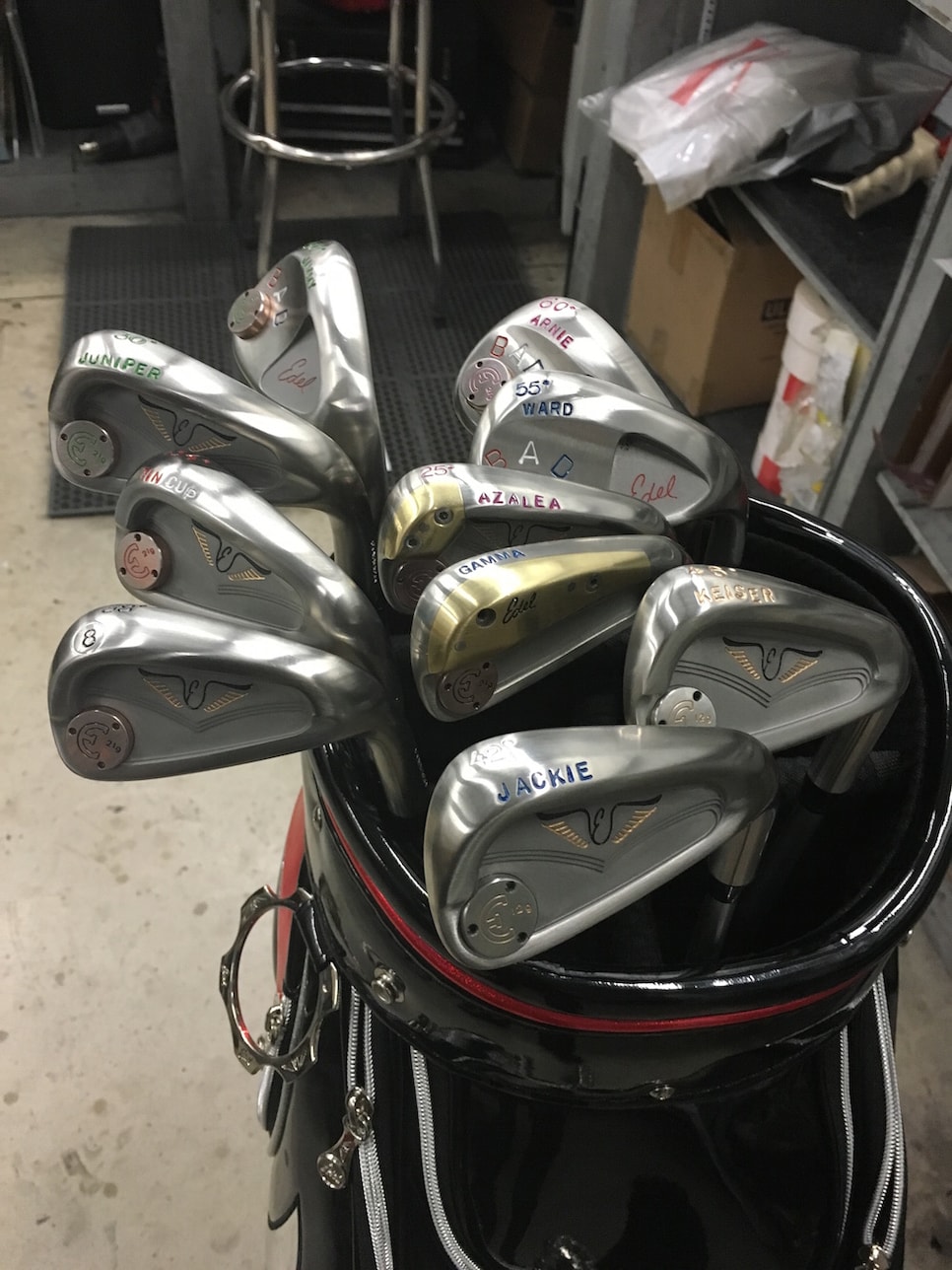 For a man seeking to become the first amateur to win the Masters, Bryson DeChambeau sure is doing an awful of equipment tinkering leading up to the year's first major, the latest being a new set of Masters-inspired Edel irons he will use this week at Augusta National.
In recent weeks the NCAA and U.S. Amateur champion has changed his driver, using a modified version of Cobra's King F6+ in which DeChambeau had the 18-gram movable sole weight removed to get the club to a light B-9 swingweight. Then last week at the Georgia Cup, he further fueled speculation he would sign with Cobra upon turning professional (likely next week at the RBC Heritage) by using a set of same-length Cobra King Forged MB irons.
At Augusta National, however, DeChambeau had Edel irons back in the bag, except they weren't the rusty, well-worn sticks he had been using. In their place was a shiny new set with enough weights on the toe and sole (to get each iron to the same weight) to qualify as a science-fair project while stampings on each iron showed a sharp appreciation for Masters history.
Among the stampings are "Jackie" and "Keiser" for 1956 champ Jackie Burke and 1946 winner Herman Keiser. "Juniper" and "Azalea" represent the Par-3 sixth and par-5 13th.
As with his previous irons, all are the same length at 37.5 inches with a lie angle of 73 and 12 degrees bounce. The swingweight is a light C-8 and the irons boast Jumbo Max grips and KBS C-Taper X shafts. David Edel did the grinding personally.
As for the stampings, DeChambeau would be happy to emulate "Arnie" but probably would like to stay away from "Tin Cup" come Sunday afternoon.