The Loop
You don't have to be a mega-athlete to putt like Inbee Park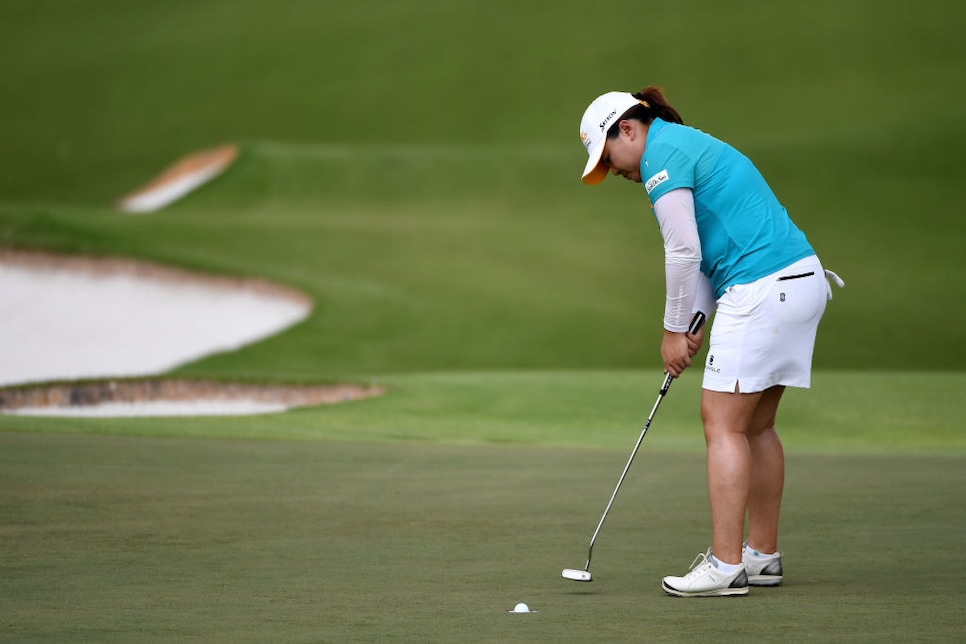 In a week when the LPGA event in Singapore was overshadowed by the PGA Tour's marquee leaderboard in Mexico, Inbee Park put on a show that would have played in any stadium.
Playing in only her second event after a seven-month layoff because of a thumb injury, Park made nine birdies and shot a course-record 64 to win the HSBC Women's Champions by a shot over Ariya Jutanugarn.
Park's steady ball-striking was standard all week -- she missed just one fairway and eight greens -- but it was her putter that made the difference Sunday. She had nine 3's and a 2 on her scorecard, and made three birdies from longer than 25 feet.
The secret to her putting prowess isn't what she does, but what she doesn't do, says top Alabama teacher Tony Ruggiero, who works with Smylie Kaufman and Lucas Glover on the PGA Tour.
"I love how still Inbee's lower body is when she putts," says Ruggiero, who is based at the Country Club of Mobile and Bay Point Resort in Panama City Beach, Fla. "She has no knee or hip movement during her stroke. A lot of amateur players have that extra motion, which makes it harder to hit the ball flush and get it started on line."
Park's stroke is shoulder dominated, and she doesn't "hit" with her hands through the ball, says Ruggiero.
"Her hands are just holding the putter, and the distance she hits it is determined by the size of there stroke. The rhythm and pace of the swing never really changes. Too many players don't take enough backstroke and really speed up the club on the way through."