The Loop
You can enjoy the 17th at Sawgrass in virtual reality during the 2017 Players Championship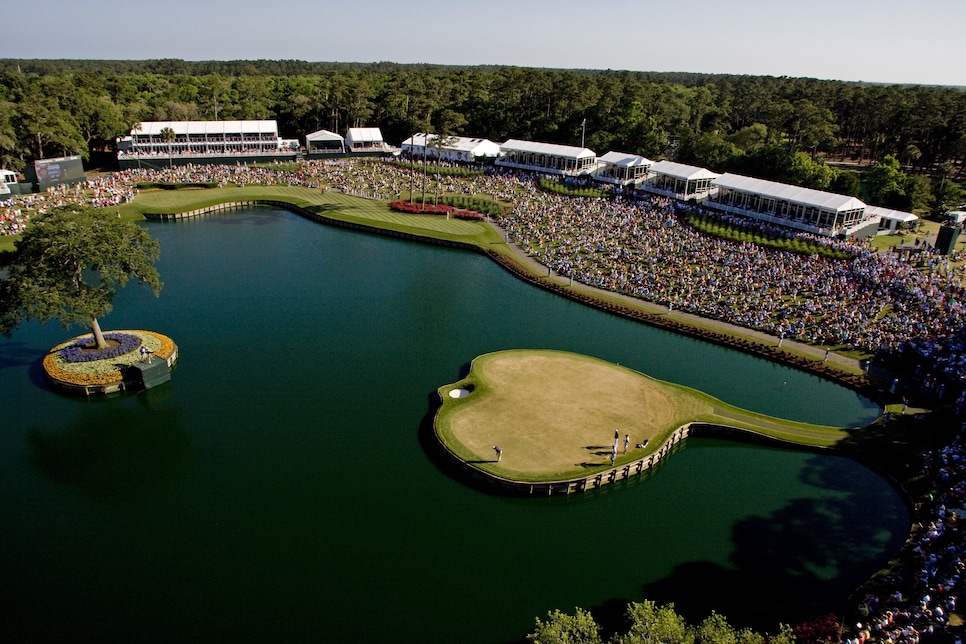 Photo by Chris Condon/US PGA TOUR
For the 2017 Players Championship, fans can experience action on the "Island Green" in virtual reality, thanks to PGA Tour Live and Samsung Gear. But those without a headset, fear not: Twitter and Periscope will broadcast a 360-degree video stream during the tournament.
"We are excited that The Players Championship will host the PGA Tour's first live virtual reality production," said Rick Anderson, PGA Tour chief media officer, in a statement. "We decided that executing a live VR experience on one of the most dramatic holes in golf was something that our fans would love, and the fact that we are partnering with Twitter to deliver 360 video will offer tremendous scale."
This is not the first time VR users have experienced the sport. The 2016 Masters offered virtual-reality like views of Augusta National's sixth and 16th holes, and the tour had a similar test run at this year's Genesis Open.